---
Casa De Campo
Many of the villas we have for rent in the Dominican Republic are located in the beautiful Casa de Campo resort. It is a long-time winner of countless prestigious awards for its world-class amenities, Casa de Campo dubs itself "the Caribbean's most complete resort" – and for good reason.  Hugging the south-eastern shoreline of the Dominican Republic, Casa de Campo is a magnificent seaside paradise with over 7,000 acre containing the most incredible facilities and villas that are the absolute ultimate in luxury. Some of our favorite villas in Casa De Campo are Villa Topaz and Villa Infinidad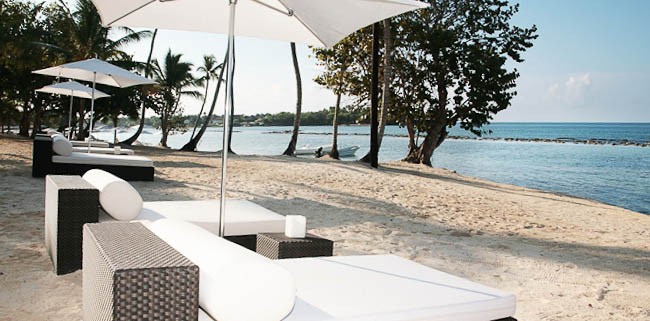 The World Travel Awards have praised Casa de Campo as "the world's leading golf resort" for five consecutive years. Casa de Campo is loved by many dignitaries including no less the 3 American presidents in and celebrities who come here to enjoy the wonderful weather and the incredible facilities in an ambience of privacy and exclusivity.  Here are just some of the incredible facilities available at the beautiful Casa de Campo tropical resort in the Dominican Republic.
View villa rentals at Casa de Campo
---
Activities
---
Bars and Restaurants
Casa de Campo has an incredible selection of food and beverage options to choose from throughout the resort. There are 9 bars and 12 restaurants offering everything from casual to fine dining. You will be completely spoiled for choice. You can also experience the beautiful village of Altos de Chavon or the Marina which are both close by and have some lovely bar and restaurant options to choose from. If you decide to take the Casa de Campo inclusive supplement, you will be provided with unlimited drinks in specified bars and lounges.
---
Golf
Considered by many to be the world´s most renowned golf course architect, Pete Dye -hand in hand with wife and LPGA Hall of Famer, Alice Dye, created three of the most challenging courses in the game for Casa de Campo: Teeth of the Dog; The Links and Dye Fore! Casa de Campo is without a doubt one of the best golf resorts in the world.
Teeth of the Dog: The Teeth of the Dog is the flag ship golf course in Casa de Campo. Scenically beautiful, it is ranked as the number one course in the Caribbean and 43rd in the top 100 courses, worldwide. Designed by Pete Dye, the Teeth of the Dog attracts the best professional and amateur golfers in the world.Tricky shots such as a devilish dogleg and signature Dye obstacles captivate the world´s best.
Dye Fore: Dye Fore is the newest gold course to be built at Casa de Campo. It has 27 holes and is 7,740 yards in length and includes 7 holes that hug the Cliff side dropping 300 feet to the Chavon River below. There are breathtaking 360 degree views everywhere you look.  Dye Fore also boasts two of the greatest par three holes in the world including #12 and #15 are two of the greatest par three holes in the world.
The Links: On first appearance, the beautiful inland Links course at Casa de Campo may not seem as exciting or challenging as its sea-side and cliff-hugging siblings, but don´t be deceived. Renovated in 2012, It has five holes where water comes into play and ask any golfer who has played The Links and you will hear that this course is equally as challenging as the Teeth.
An interesting fact about the Dominican Republic is that it has 27 golf courses and people travel from all over the world to face the sporting challenges that they present.
---
Spa
Release your spirit and free all worries from your mind. The beautiful Casa de Campo's Caribbean resort spa is a sanctuary of renewal. The spa uses a combination of both ancient and modern remedies to restore your vitality and youth. Yield to the healing power of touch as luxury spa technicians masterfully administer holistic services and products.
Swim in the purity of tropical essences and organic elixirs. Delight in the myriad of pleasures offered by one of the top resort brands. From non-invasive therapies to nutritional supplements to pampering rituals of relaxation, your time at Casa de Campo Spa will be filled with the incomparable feeling of essential indulgence.Casa de Campo Spa is open from 9 AM to 8 PM, 7 days a week.
Spa Holidays in the Dominican Republic
---
Equestrian Center
Casa de Campo has an incredible equestrian center with dozens of horses and ponies to suit every standard. You can enjoy an easy trail ride or have a show jumping or dressage lesson. There is even instruction available in rodeo stunts and grooming techniques.
---
Shooting
Casa de Campo has one of the best shooting centers anywhere in the world. There´s no greater test of concentration and coordination than the sport of shooting and no resort can match the shooting excitement found at Casa de Campo´s Sporting Clays Shooting Center! Set on more than 245 acres, the Shooting Center features over 200 stations fortrap, skeet and sporting clays including one of the largest towers in the world, pigeon rings, and an airy Safari-themed clubhouse.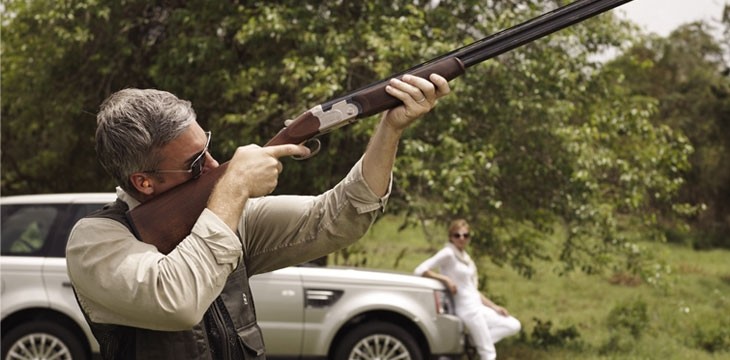 ---
Tennis
Casa de Campo features an incredible country club style tennis centre located on thelush tropical hillside. It offers 13 immaculately maintained fast-dry Har-Tru courts, (10 lighted), the finest equipment and staff, and a spectacular view of the sea. There is excellent rental equipment available in the Tennis Pro Shop, and the Casa de Campo Professional staff are always on hand for volleys and private lessons.
---
Beaches
Casa de Campo has several stunning beaches including the only private beach in the Dominican Republic.The three main beaches include Minita's Beach which is a private beach located just minutes from the main area. Here you can enjoy a variety of water sports including snorkeling, kayaking, hobie cats, and windsurfing.
For a wonderful day trip you can take an excursion to the beautiful Catalina Island. It is just six square miles and you will find miles of stunning white sandy beaches surrounded by crystal clear turquoise sea. You can choose to take a sun bed right on the water's edge or under the natural shade of one of the many palm trees. It is also wonderful to walk around the island and explore some of the best reefs in the Dominican Republic just off shore.
If you like the idea of experiencing a desert Island, then a trip to the nearby Saona Island is a must. Again, you will find stunning beaches and crystal clear waters to explore. The island is also rich in wildlife with many tropical birds and marine fish. It is a fabulous place to go Snorkeling. Both Saona and Catalina Island are part of the protected nature reserve called the Parque Nacional del Este.
---
Fishing
There is excellent deep sea fishing available at Casa de Campo. Wahoo, dolphin fish,tuna, kingfish, sailfish, marlin and barracuda are all plentiful in the local waters. There is also fresh water fishing available. You can take a trip that winds through lush tropical vegetation, tall cliffs and palm trees down the Chavón River.
Check out our Fishing Villas
---
Shopping
There are over 45 retail shops in Casa de Campo. You will find everything from designer clothes and jewellery, to natural spa products, souvenirs and fine cigars. There are three main areas for shopping including the main hotel area, The Marina and Altos de Chavon.
---
Altos de Chavon
Located above the picturesque cliffs of Casa de Campo, Altos de Chavon is a 16th century replica of a Mediterranean village. You will be able to stroll along cobblestone streets and enjoy the architectural grandeur of days gone by. Quaint shops, boutiques, art galleries, fine restaurants, and even a museum await you at Altos de Chavon.
---
The Marina
The Casa de Campo Marina extends over some 90,000 square meters and is a boat lover's complete paradise. There are 105 residences located here including villas,townhouse, and apartments many of which have their own private pier. There are numerous shops and some stunning restaurants, cafes, ice cream parlors, and pizzerias to choose from as well as lots of night life options.