---
Our Team
Our dedicated team of rental specialists have been providing luxury villas and chalets to discerning clients for over 25 years. Exceptional Villas are synonymous with carefully selected super luxury rentals in stunning locations. We feature only hand picked and personally inspected villas, apartments and rental properties. We personally know each property intimately and also the areas they are located which allows us to ensure that we match the perfect property to our clients based on their budget and requirement.
---
Alexandra Baradi
Owner and Founder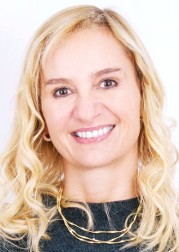 Alexandra Baradi is founder and owner of Exceptional Villas. She set the company up in 1992. Alexandra is a hotel manager by background and is absolutely passionate about travel.
She studied at the Shannon College of Hotel Management in Ireland and subsequently worked in Switzerland, London, Scotland and Dublin in various hotel management and marketing capacities before setting up her own company. She started with the Irish vacation rental company – Dream Ireland which features cottages and holiday homes throughout the island of Ireland. This was closely followed by Exceptional Villas which specialises in the best and world's most luxurious villas, vacation rentals and private islands.
Alexandra and her amazingly passionate global team of travel experts and marketers have grown Exceptional Villas from featuring just 4 villas in Barbados to one of the world's leading luxury villa and vacation rental companies with over 1700 villas worldwide.
---
Yvonne Mulvaney
Head of Rentals
Yvonne Mulvaney is our Head of Rentals at Exceptional Villas & luxury Caribbean specialist for Barbados, Mustique & The Grenadines.
Yvonne has over 20 years experience in the villa rental industry.
Her training is in Hotel Management and she studied at Waterford Institute of Technology and Galway Mayo Institute of Technology. She has extensive experience in the 5* market and has worked at some of the best 5* Hotels in Ireland, USA & France.
She feels this training has given her a great understanding of the luxury villa market.
"As with the 5* hotel market, service in the villa industry is key. That starts when our guests are choosing their villa. We aim to provide the highest level of service to them. We spend the time & listen to our guests' aspirations & that way we can recommend the very best options to them"
And it doesn't stop there!
"I'm passionate that the highest level of service is provided at our luxury villas too; from the moment guests arrive. The welcome smile & show around or welcome rum punch; it all sets the tone and makes such a difference. Our guests often comment that the villa staff made their trip"
---
Linda Browne
Marketing and Sales Executive
Linda is the Marketing and Sales Executive for Exceptional Villas and has an in-depth knowledge of the travel industry. Linda's qualifications are in the area of business, marketing and tourism. Her qualifications include a Masters in Marketing from NUI Galway as well as a Bachelor of Commerce Degree and a Post Graduate Diploma in Marketing Practice. Linda has worked for over 12 years in the tourism sector and brings a great level of customer service from her hospitality background. Linda travels for much of the year inspecting all of our luxury villas; the majority of her time is spent in the Caribbean and Europe.
As Marketing and Sales Executive, Linda is responsible for having a deep understanding of each luxury destination and for personally inspecting each of our villas before recommending them to our guests. Linda is also head of the sales team as well as looking after all aspects of our social media.
"Our focus at Exceptional Villas is to understand the requirements of each guest and match those requirements with the prefect villa in the perfect destination. We see ourselves as the experts when it comes to recommending villas to our clients and we offer first class concierge service to each client."
---
Niamh McCarthy
Caribbean Travel Specialist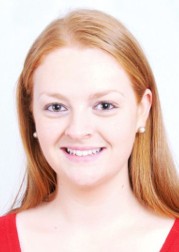 Niamh is our Caribbean Travel Specialist and has an in-depth knowledge of all of the islands in the Caribbean. Niamh's qualifications are in the area of Business Management and Marketing with a Bachelor degree in Business Management and a Masters degree in Public Relations. Niamh has worked for over 10 years in the travel industry and has also spent time working in the United States.
Niamh spends a lot of her time travelling to the West Indies and personally inspecting each of our 5* properties. She has firsthand knowledge of each of the locations and villas that we feature. Niamh currently is our specialist for St Barths, St Martin and Anguilla. Niamh travels to these destinations every few months to personally inspect each villa and of course to view all the new villas to make sure they are of 5 star standard and suitable for our clients.
"I am exceptionally fortunate to say that "I love my job". I particularly love booking honeymoons, destination weddings, group and family travel and helping each client find the most perfect villa and destination to suit them. For me it is about making it more special and making sure the whole experience is seamless from start to finish. Whether a client just wants to relax somewhere quiet and secluded or a vacation full of activity please contact me and I can make your dream vacation a reality.
"I think it is so important to be able to identify what each of our customers' needs are so that I can find them the perfect villa and ensure their vacation is a memorable one."
---
Aine O'Sullivan
Caribbean Villa Specialist
Aine is one of our Luxury Caribbean Villa Specialists and has thorough knowledge of our luxury villa rentals throughout the Caribbean. Aine specifically has an in-depth knowledge of every villa Antigua has to offer, St Lucia villas, Turks and Caicos villas, The Bahamas and Dominican Republic.
She has personally inspected each villa we feature in these destinations. Having worked in the tourism industry for over 10 years coupled with a year spent working in the United States she has always had a passion for travelling.
"Here at Exceptional Villas we pride ourselves in having a deep knowledge of the villas and destinations we feature. We are experts in our islands and are experts at finding the perfect villas for our clients in order to match their needs and requirements and make sure they have the most perfect and memorable vacation. We only recommend villas that we have personally visited. I also love being able to recommend restaurants that we have eaten in to our clients and the best excursions and tours to do on the island. It is so important that we have this in depth knowledge and guests really appreciate your feedback and recommendations as they know you have personally tried them out for yourself".
---
Emma O'Shea
Caribbean Villa Specialist
Emma is one of our Luxury Caribbean Villa Specialists and has a detailed knowledge of our luxury villas located in the stunning Caribbean islands.
Emma has always been truly passionate about travel which instilled a desire to see and experience all of the world's different cultures.
Emma completed a Bachelors Degree in International Studies (French & Spanish), where she lived, studied and worked abroad for over 2 years.
Through this Emma has gained language fluency in 3 languages as well as cultural knowledge and life experiences. Emma has worked for over 6 years in the tourism industry in a variety of roles and now spends each year travelling to the Caribbean inspecting our most luxurious villas. Emma has a wealth of knowledge of the spectacular cultures from each Caribbean Island.
"We are proud to admit that we have extensive knowledge of each of the luxury locations and villas we feature here at Exceptional Villas. This is absolutely essential to find the dream villa for our most deserving clients."
---
Paul O'Sullivan
Caribbean Travel Specialist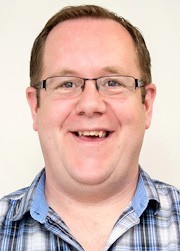 Paul has served in the tourism industry for nearly 20 years and brings a wealth of experience to the company. He has travelled and worked in the USA, the Caribbean, Australia and also spent 5 months living in Costa Rica. He has excellent Customer service skills and a passion for travelling and learning about the different countries and cultures. As one of our Caribbean Villa Specialists, Paul specializes in Barbados, St Kitts and Nevis, Italy and has a thorough knowledge of the Island, the Villas, the Beaches and the best things to see and do there.
"I do believe that knowledge is everything and our guests want to ensure they are speaking to someone who has been to the destination, knows the villas, experienced the culture and knows all there is to know about the island. Finding the perfect villa to match our guests requirements is paramount to the Exceptional Villas Philosophy and that is why we spend so much time travelling to the Caribbean so that we can really call ourselves the Experts on every villa."
---
Sean Walsh
Caribbean Villa Specialist
Sean is one of our Luxury Caribbean Villa Specialists and has an in-depth knowledge of our luxury villa rentals in The British Virgin islands, Puerto Rico and The US Virgin Islands. Seán studied Customer Service and French in College, where he received a student of the year award. Having worked in France, Spain and Norway and travelled in Asia and The United States, Seán has a real passion for exploring new places.
You can call Sean on +353 86 374 3814
"Booking the perfect vacation is not always easy. At Exceptional Villas, we pride ourselves on seeing each Villa that we represent, so we can inform our clients with every detail needed. By gathering information from our clients we can then match them with the perfect Villa."
---
Elaine Dillon
Costa Rica Villa Specialist
Elaine is our Costa Rica and Caribbean specialist and has an in-depth knowledge of our luxury villas specifically in both Costa Rica and the Bahamas.
You can call Elaine on +353 87 389 0378
Elaine spends her time, travelling between Costa Rica, Bahamas and other Caribbean islands inspecting villas, destinations and seeing many different cultures to select the perfect villa for her clients.
---
Julie Kirby
Guest Services Specialist
Julie Kirby, Guest Services Specialist at Exceptional Villas, is responsible for all the concierge aspects of your vacation, including car rental, VIP airport assistance, airport transfers, tours and excursions or just to answer questions regarding your travel itinerary.
With 15 years experience in the travel industry as a business class travel agent booking world-wide flights and more recently in the holiday home rental business, she is able to tailor-make your holiday to your own specific requirements. Well travelled in the Americas, Caribbean, Australasia and Europe & she is happy to offer advice regarding your itinerary to make the booking process as smooth as possible.
"We appreciate that everybody wants something different from their time away & that's why we tailor-make every vacation we create. So if there is something specific you want to do or see, we'll do all we can to work it into your schedule."
Julie is on hand at all times to offer ideas or inspiration, so that your vacation is truly an unforgettable experience.
---
Noreen Harrington
Concierge Specialist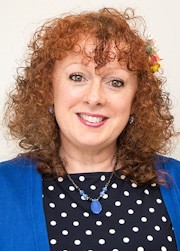 Noreen is Concierge Specialist at Exceptional Villas and brings a wealth of knowledge to the company. With over 20 years experience in the Travel Industry, Noreen has worked in Tourism Marketing and Hotel Management in Ireland, Great Britain and the USA. She has travelled extensively throughout North America, Canada, Asia, Europe & The Middle East.
Noreen is responsible for all aspect of concierge prior to your vacation including car rental, VIP airport assistance, airport transfers, tours, excursions, restaurant reservations or simply to answer any questions you may have regarding your itinerary. She is responsible for concierge in many islands in the Caribbean including Antigua, St Lucia, Jamaica, Cayman Islands, Turks &amp Caicos and Mexico to name a few.
"It gives me such great pleasure to help our clients make the most of their precious holiday time. Let me help you turn your dream holiday into reality."
Noreen is eager to assist you with any services that you might require and is always at hand to make suggestions and offer advice in any way to ensure that your vacation will be a memorable one.
---
Sinead Fitzgibbon
Concierge
Sinéad has worked in the tourism industry for over 25 years and has a wealth of knowledge and experience in this sector.
Before joining Exceptional Villas, Sinead worked in two 5-star hotels and has held various positions in the industry.
Sinéad's extensive experience in customer service means that she understands the level of service required to look after our clients. Sinéad takes great pride in taking care of guests' needs and making sure they are happy.
Sinéad has travelled throughout Europe and the USA and has a great passion for travelling. She is also excited to travel to new and exotic destinations with Exceptional Villas.
Sinéad joins our concierge team and will be responsible for many destinations including Greece, Italy, St Martin, St Lucia and Turks and Caicos to name a few. As concierge specialist Sinéad will be responsible for all aspects of our client's vacation from the moment they book until well after they return home. Sinéad looks forward to assisting you with any services that you might require and to making your trip a relaxed and enjoyable one
---
Corina Van Deventer
Multimedia Artist
Corina is the Creative Multimedia Artist for Exceptional Villas. Corina's qualifications are embedded within the area of multimedia. Her qualifications include an Honours Bachelor's degree in Visual FX, Motion Design and Animation. She also travelled to America for an additional scholarship in Media literacy and Media communications in Connecticut's Sacred Hearts University. She has a passion for travelling and she always brings her camera with her! Her admiration for photography and video production is channelled here in Exceptional Villas through our various social media platforms.
Corina writes about our luxury villas, as well as editing and designing content for our viewers to enjoy, as they select their perfect luxury villa.
"I have always loved the way an image or simple video can capture the essence of a person or a particular place. Here at Exceptional Villas, capturing the luxury and elegance each of our villas embrace is my overall goal. Capturing the essence of your dream and making it a reality is our passion."