---
Elaine Donoghue
Concierge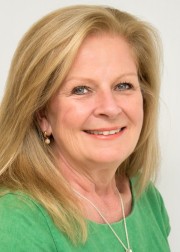 Elaine Donoghue, Guest Service Specialist at Exceptional Villas, is responsible for all aspects of concierge prior to your vacation, including car rental, airport transfers, tours, excursions, restaurant reservations or simply to answer any questions you may have regarding your itinerary.
Elaine is passionate about travel and she has been fortunate to have visited both North America - from New York to California, and South America - Argentina and Brazil. As well as the Caribbean - Barbados and Grenada; several destinations in Europe including Greece – Alonissos, Halki, Rhodes, Corfu, Symi; Spain – Barcelona, Madrid and the Costa del Sol, and Italy – Rome, Venice, Sardinia; Asia – Thailand, Malaysia, Singapore and Australia, but she still has many more destinations on the list!
With a background in advertising and marketing, Elaine has worked with a wealth of clients and experts in the travel industry. A former member of both ITT (Institute of Travel and Tourism) and AWTE (Association of Women Travel Executives), she now brings her knowledge and expertise to Exceptional Villas.
She is responsible for a number of Europe and Caribbean destinations and is looking forward to assisting you with any services that you might require to help make your trip a truly unforgettable experience.