How would you like to travel in style in the sky?
Luxury Air Travel has become even better with Exceptional Villas. We are delighted to have partnered with Regal Wings Premium Air Provider to offer our guests exclusive rates to fly First and Business Class to and from North America to many of our exotic destinations. Whether you would like to fly First or Business Class on a commercial airline or enjoy the VIP treatment on you own Private Jet, regal Wings will ensure you are treated like a VIP every step of the way.
'We don't just fly people first class - we treat them that way!'
This partnership, exclusively for Exceptional Villas guests enables us to offer our clients the opportunity to book flights and travel either in First or Business class on every major airline with fantastic discounts. You can also fly by Private Jet with greatly reduced rates.  Regal Wings have a selection of aircrafts to choose from, be it for 1 person or 300 people, the choices are endless.
Enjoy the VIP treatment from start to finish, and make sure your vacation starts before you have even left the ground. First & Business class is ALL Regal Wings does. The experienced travel experts looked after the entire process of quoting, booking, issuing tickets & customer support. Your luxury travel needs are in great hands.
You also have the option of booking your own private jet to any destination in the world. Regal Wings live and breathe luxury travel. Before you even get to your private aircraft you will avail of International travel visa procurement, security & passport control. You will have chauffeured limos & baggage handling along with premium concierge services.
While in flight you will experience a voyage like no other with VIP catering, services and on board entertainment, surrounded by world class comfort.
With Regal Wings, getting there is much more than just "half" the fun. They infuse their expertise and attention into every detail - and at every touch point before, during, and after the flight. You and your VIP passengers will enjoy an exclusive experience which begins even before you leave your homes, and will leave you with wonderful memories! We have included a sample of some of the private jets offered by Regal Wings.
EXECUTIVE
Sample Jet: Boeing 737-800, BBJ1/2. Embraer Lineage 1000
Craft Specs
The cabin has height of 6'6''- 7'4'
This craft carries up to 300 people.
This craft travels at average speeds of 600/MPH
Cost: The cost per hour for this craft is $12,250-$80,000
ULTRA LONG RANGE
Sample Jets: Gulfstream 650, Global Express and Dassault Falcon 8x
Craft Specs
The cabin has height of 6'2''- 6'5'
This craft carries up to 19 people.
This craft travels at average speeds of 550/MPH
Cost: The cost per hour for this craft is $6,600-$8,600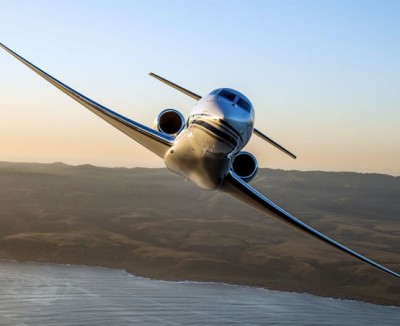 HEAVY JET
Sample Jets: Challenger 605, Gulfstream G-450, Embraer Legacy 600
Craft Specs
The cabin has height of 6'1''- 6'3''
This craft carries up to 19 people.
This craft travels at average speeds of 520/MPH
Cost: The cost per hour for this craft is $4,750-$5,200
Contact Us For Any Questions
Email: Info@exceptionalvillas.com