If you have decided that the Dominican Republic is your destination of choice then a list of the Best Restaurants in Punta Cana will certainly convince you that this fabulous resort is the place for you to stay.
Whenever I am tasked with writing up a Best Restaurants Guide of some of the many stunning resorts where Exceptional Villas offer fabulous Dominican Republic Villas, I find that putting them into useful categories is helpful for vacationers. Punta cana Resort also holds one of the top twelve Caribbean Beachfront Villas.  The dining experience rather than the cuisine always guides me.
For example, you might be a honeymooning couple who not only want a memorable, romantic venue with breath-taking views but who might also want to enjoy evenings that can be fun and casual.  Perhaps you are a group of golfing buddies who want some high-calibre dining, rounded off with a relaxing cigar but may also want an evening of chunky man-food with large sports screens so you can keep an eye on the football back home. The island has a total of 26 golf courses, an interesting fact about the Dominican republic.
Whatever your vacation intention, the following list captures the very best restaurants in Punta Cana as well as some of the best restaurants in Dominican Republic. So, let's get busy and take that gourmet tour through some of the best resorts in the Dominican Republic and enjoy the very best of international and Punta Cana cuisine.  Bon Appetite!
---
The Romantic Night Out – Some of the Best Restaurants in Punta Cana
Jellyfish
Avenue Espana & Plaza, Calle Italia, Punta Cana
The reputation of this spectacular restaurant precedes it.  Everyone who visits this fabulous resort hears about the Jellyfish restaurant, Punta Cana.  I had a moment's trepidation when I was first told about it.  I pictured some out-there restaurant that liked serving up extreme ingredients – luckily this is not the case! No matter what you read about this most famous of Punta Cana restaurants nothing will really prepare you for the beauty of the location right on Bavaro beach.
As you enjoy some of the freshest seafood delicacies, prepared with panache, you and your partner or group will be seduced by the sound of the sea and the starlit sky.  Jellyfish, Punta Cana is undoubtedly one of the very romantic places to dine within the Resort.  This restaurant is, in fact, so romantic that it is one of the places in Punta Cana where they will co-ordinate your entire wedding.
So, if you haven't already taken the plunge into the pool of matrimony, this is the restaurant that might see you drop to one knee and start the magical journey into the land of 'Happy Ever Afters'!
---
Daytime Dining / Child Friendly
Kukua Beach Club
Ctra. Arena Gorda a Macao, Entrada por Club de Golf Punta Blanca
If you and your family want somewhere really lovely to enjoy lunch, this is a terrific option.  As well as offering a beautiful setting for dinner, Kukua Beach Club is an excellent exclusive destination with a private pool where you can spend the day relaxing and enjoy delicious food.  Wonderful cocktails and a terrific child friendly menu, this is one of the best places to spend a lazy day or a relaxing evening.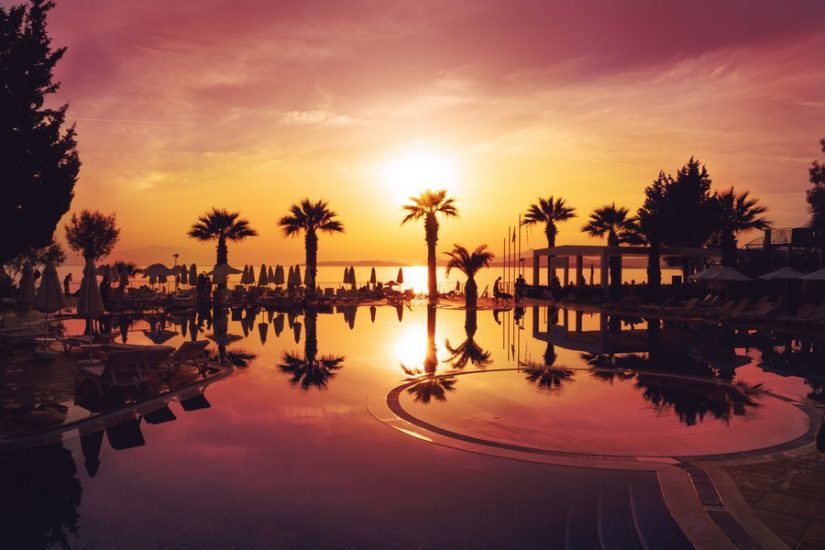 ---
Man Food
Outback Steakhouse
Plaza Palma Real Shopping Village, Avenida Barcelo 31, Punta Cana
This Australian inspired sports bar and steak house offers all of the usual juicy steaks with delicious sides of French fries, spicy wings, stuffed mushrooms and salads, smothered in rich dressings. Lighter options of shrimp risotto or grilled salmon are all part of the offering. With a happy hour, this is a terrific place to go to catch up on some sports TV and enjoy a hearty man-meal!
---
Dial a Dinner
Steve's Steakhouse and Ribs
Avenue Espana & Plaza, Calle Italia, Punta Cana
This is the ultimate take-out. An ideal option when you've had a day full of activity and you just want to kick-back in the comfort of your own delicious Exceptional Villa.  Steve's delivers 24/7 and the menu ranges from the usual steaks, ribs, burgers, surf-turf as well as a 5 Alarm Chilli. All the usual sides and beers complete the ultimate in stay-at-home dining.
---
Late Night Dining
Wacamole
Calle Aruba y av Alemania | Los Corales near El Dorado, Bavaro, Punta Cana
This very casual eatery and bar offers some tasty fish tacos, nachos, beef bowls and other spicy and savoury dishes that capture the DNA of Dominican Republic cuisine. With a late night opening of 2am on weekend nights, Wacamole is a great place to hang-out and enjoy a few drinks and the buzzy atmosphere.  Good value and very welcoming staff.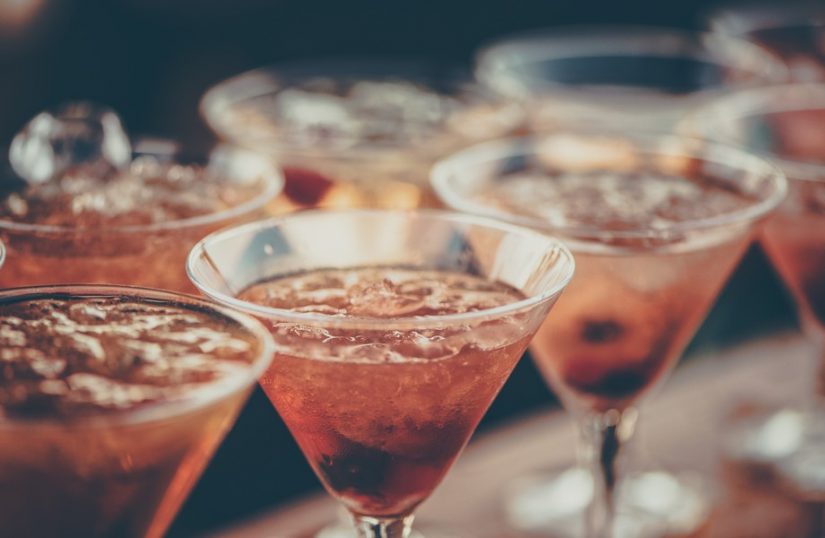 ---
Ice Cream and Shopping!
Valentino
Blue Mall, Punta Cana
If you are keen on a bit of retail therapy while you vacation or need a nice air-conditioned space to let your young teens or kids move around, then the Blue Mall – a short hop from Punta Cana Village – is a great destination. With a lot of different dining options, my particular favourite is Helados Valentino, an ice cream parlour located within the Mall.   Who doesn't enjoy a cool and creamy respite from a morning of credit card workout?
---
The Unusual
Bachata Rosa
Blue Mall, Punta Cana
This is a stylish and unusual restaurant situated in the Blue Mall complex.  A short taxi ride from the main Resort will find you in one of the most buzzing restaurants in Punta Cana.  The design and layout of the restaurant creates a fabulous backdrop to what promises to be a really special night out.  Feel free to put on your best sexy glamorous look for Bachata Rosa as the cool and interesting crowd who flock here enjoying seeing and being seen!
The menu is varied and delicious – the usual seafood and meat plates are infused with the spices of the Caribbean, steaks, some pasta options and a myriad of lovely sides. Bachata Rosa has earned its reputation as being a really special Punta Cana restaurant for a fun and fabulous night out.
---
Vegan / Vegetarian … Simply Natural
Joy Nutritional Popsicle
Los Corales H1, Punta Cana
If you are interesting in simple, uncomplicated foods in a very unfussy location then Joy Nutritional Popsicle is for you.  With a range of vegan and vegetarian choices, the menu captures all of the best qualities of Punta Cana food ingredients and presents them in a delicious and natural way.  The popsicles that give the name to this café have to be sampled.  Made from real pulped fruits, they are both tasty and nutritious.  At a location very close to the beach, this is a sweet and friendly place to pop in for a casual yet healthy snack.
---
Beach Club – Evening
Pearl Beach Club
Carretera Cabeza De Toro, Punta Cana
This is a gorgeous beach club destination right on the beach with a fabulous pool.  With a young crowd and some excellent music, this is a very cool place for dinner.  With guests swimming into the night, there is a lively party atmosphere.  A romantic walk along the shoreline after dinner with the soft lights of Pearl Beach Club in the distance is one of the many memorable experiences to be enjoyed in Punta Cana.
---
Fun for Kids (of all ages!) / Barefoot on the Beach
Sometimes a trip outside of the Resort can be a lot of fun, so I've listed my top choice of restaurant to be found in the neighbouring resort of Cap Cana.  This Resort, a short drive from Punta Cana, offers some fun dining options for guests as well as a little mini-adventure as you travel along the coast.
Little John on Juanillo Beach, Cap Cana
This landmark restaurant probably one of the most famous Dominican Republic restaurants in the heart of the neighbouring Cap Cana resort, offers delicious and casual dining all day long right on Juanillo Beach, one of the best Caribbean Beaches.  With a lot of watersport activities around this beach, Little John restaurant is the centre of activity each day.  At night, the restaurant spins some lively tunes and turns into a very fun and lively destination for guests of all ages.
The food is unfussy and delicious focussing on fresh, natural ingredients.  The party atmosphere at Little John all day and into the evening, is fabulous.  A visit to Punta Cana without dropping in at Little John is impossible.
---
Our other top favourite Restaurants
Punta Cana Resort
---
La Yola
Enjoy a spectacular meal perched on top of the Caribbean sea, you may even feel you are on board a yola (a small fishing boat). Both the service and the food are exceptional. The menu has both Caribbean and Mediterranean influences and includes the catch of the day, such as snapper or grouper.
GJ3F+WH8, Marina, Punta Cana 23000. Tel. +1-809-959-1010
Bamboo
For a special dining experience, visit the AAA Four Diamond Award winning Bamboo Restaurant at the exclusive Tortuga Bay, Relax in a graceful setting designed by Oscar de la Renta and choose from their unique menu, which blends locally sourced food with Mediterranean influences for a variety of fusion dishes.
GJ8J+R7P, Tortuga Bay, Punta Cana Resort. Tel. +1-809-959-8229
Playa Blanca
Located on the beach. This tropical restaurant and bar serves up fresh local seafood, grilled meats and cocktails for lunch and dinner. Relax at a table or on a beach chair with the sea breeze, good food and friendly service.
Playa Blanca Beach. Tel. +1-809-959-2222
Ananí
Ananí restaurant offers a colorful and refreshing space for an exceptional dining experience. From a rich typical Dominican breakfast, mangú with fried cheese and the freshest Dominican coffee, to entrees and desserts that delight even the most discerning palate.
The Westin, Punta Cana Resort. Tel. +1-809-959-2222
Brassa Grill
Brassa Grill, Beach & Bar is dedicated to offer the best of international cuisine, with a wide range of delicious dishes SuperFoods RX, vigorous and nutritionist food for a healthy life. Ideal for beach lovers, comfort and fabulous sea breeze airs every night, with a touch of romanticism ideal for couples who want a romantic evening on the beach.
The Westin. Punta Cana Resort,
Tel. +1-809-959-2222
The Grill
This Caribbean-Mediterranean grill commands breathtaking views of La Cana Golf Course and the sparkling Caribbean Sea. An ideal destination for modern, healthy and exciting beachfront lunch or dinner . If you prefer lighter or have special dietary needs, they serve a wide variety of organic farm to table options.
La Cana Golf Club. Tel.+1-809-959-2262
Mare
Famous for wood-fired pizza, a variety of fresh salads from their organic garden, barbecue, seafood, and grill cuts. Also, it is the ideal destination for a casual beachfront lunch. Relax enjoying cocktails, wines, or fresh juices in the company of family and friends. Open 11am to 5pm daily.
Beside the Grill, La Cana Golf Club
---
Cap Cana
La Palapa
Breathtaking views of the Caribbean Sea; fresh, local ingredients; globally inspired cuisine. A truly memorable dining experience. The restaurant?s stunning position on an oceanfront point, surrounded by the soothing sights and sounds of the sea, provides the inspiration for the cuisine.
The Caleton Beach Club, Eden Roc, Cap Cana. Tel.+1-809-469-7469
Mediterraneo
Through culinary innovation and exceptional service, Mediterraneo has made a name for itself for a fine dining experience. Showcasing Mediterranean cuisine with a local flair, the restaurant is inspired by the resort's founding principle: European Inspiration, Perfected in the Caribbean.
Eden Roc, Cap Cana, Punta Cana. Tel.+1-809-469-7469
Nakamura
A combination of Japanese and Peruvian cuisine, for a unique style of sushi. If sushi is not your thing – they also have a wide ranging menu including pasta, ceviche, meat, fish and more!
Boulevard Fishing Lodge, Cap Cana. Tel.+1-849-451-5413
Barbudo
For an evening of Mediterranean cuisine this restaurant is a gem. With a quaint interior serving authentic Italian dishes and wonderful service to match.
Boulevard Fishing Lodge, Marina, Cap Cana. Tel.+1-809-543-2697
---
Conclusion
If you are lucky enough to be staying at one of the beautiful Exceptional Villas within the Punta Cana Resort, it's really great to know that there is a whole world of dining experiences waiting for you along the picturesque coastline of the Dominican Republic.
This well-established resort has ensured the beautiful beaches of Punta Cana are well-populated with restaurants that offer diners cuisines that range from Italian, Japanese, Indian and Asian – as well, as the expected Caribbean flavours one would expect in this corner of paradise.
Each restaurant has its own unique offering whether it is the location, interior design or well-curated menu.  If you want a cool and happening space, there are ample restaurants and beach side venues that offer a lively night-time experience.  For lunches you can visit some of the beautiful beach clubs or casual eateries within the Resort.  A short drive to the nearby Blue Mall has a host of dining options that will suit all ages and budgets that can be interspersed with some excellent retail therapy.
Punta Cana is a resort that understands how to please its guests and caters for all tastes.  You cannot be bored with the wealth of choice.  You could easily enjoy your meals in a different location such is the number of wonderful restaurants all within easy reach.
Admittedly, the luxurious surroundings of your very own Exceptional Villa property might be difficult to abandon. Relaxing by your own pool, overlooking the turquoise ocean – with a fully stocked fridge, it just might seem too much of an effort to put on shoes and leave your perfect paradise!
But the lure of a fun and fabulous night out will surely entice you to experience the quality and abundance of delicious ingredients that are grown in Dominican Republic.  The talented resort chefs who have been recruited from some of the most famous resorts globally, conjure up dishes that are both beautiful to look at and to taste.
If this mouth-watering introduction to a small selection of Punta Cana restaurants hasn't convinced you that a trip to this glorious resort is for you, just give our experienced team at Exceptional Villas a call and we can create a bespoke vacation for you and your family / group.  Whether you view food as fuel for your daily activities or the crowning glory of your vacation, there is a restaurant that presents the perfect plate in the ideal location …. with not one Jellyfish in sight!
About Mairead Moriarty
Born and raised in Co Kerry, lived in London, New York, San Francisco, Dublin. Owner of one very battered suitcase, a well-worn passport and a million memories.
It seems very fitting for a travel writer that my surname translates as 'Skilled Navigator'. Apart from an occasion when, aged 3, I got lost in a Supermarket in Tralee, I have managed to live up to my name!
Curiosity is probably the driver that has sent me on magical mystery tours around the world. I want to 'feel' a place. I want all my senses to be engaged: from the history and geography that has influenced a country or city, the arts and achievements of its natives, anything and everything really.
Regardless of whether I am on a local train travelling through Morocco, or poking around in Marconi's study in Bologna or on a canal boat weaving through the heart of the English countryside, the same rules apply - ask questions, talk to locals, eat what they eat, sit quietly with nature and simply be.
Assimilate as much as is possible so as to understand the soul of a place. That is my passion. That is the compass by which I navigate.