Lucky you!  I imagine you are reading this article as you've already made the wonderful decision to travel to Italy.
So, you've decided to see it all for yourself.  Excellent!  Here's a quick list of what I like to call my essentials Italy.  You know, those key pieces that are an absolute requirement when packing for Italy.
---
11 Things to Pack for Italy
---
1. Passport and Visas
You won't get into Italy without your passport.  That's a given.  In fact, some of you travelling may even require a visa.  My advice, if you are travelling into Northern Italy, is to get any additional visas you might need to travel to some of the nations bordering Italy.  It's not impossible to make some short trips into France, Austria, Slovenia or Switzerland.  There is such a cultural difference between say Portofino, Italy and Nice, France.  Distance wise, they are relatively close but in temperament and style they are quite unique.  A little bit of border hopping could become part of the Italian experience if you are vacationing in Italy over a long period of time.
---
2. Something Chic to Wear
Even if your holiday is a really casual, hiking/biking style trip through the beautiful Italian countryside, you really must pack at least one semi-glamorous or smart outfit.  For instance, women, a flattering dress along very classical lines or a quality shirt and trousers for men. Italians, even in their everyday lives, always have a certain flair to how they present themselves.  They don't possess a huge wardrobe of clothes but what they have is well-fitted, stylish and of excellent quality.  Even something as simple as a pair of chinos and a shirt always looks fresh and elegant on an Italian.
When you go to dine, say, in some divine restaurant along the Amalfi coast, you will want to participate in that age-old tradition of 'dressing for dinner'.  Think chic and well-fitted for your Italy packing list.  Sexy is a way of life in Italy – join in the fun!
---
3. Comfortable walking shoes.
Cobbles stoned streets, paved steps, the uneven terrain of archaeological sites like Pompeii or Herculaneum, there's a lot of ground to cover.  The cities of Florence, Milan, Rome, Bologna, Verona, Lucca, Pisa and so many more, have to be explored on foot to really enjoy the majesty of the architecture and soak up the colour and charm.
You won't get far with flimsy shoes.  And as for flip flops, not only will they be completely useless for your exploration, they might prevent you gaining entrance to some stores, restaurants or historic sites.  Save your best Havaianas for poolside in your private Italy villa.
I always suggest purchasing a really attractive pair of stylish runners or rubber soled shoes.  Give them a good work-out before you arrive in Italy to be sure they will support you for the duration of your trip.  Comfort doesn't have to mean ugly though.  Check out some of the gorgeous runners designed by Valentino or Prada.  Even the Italians have succumbed to the trend for sport footwear as a style statement.
---
4. A Cover Up
On the subject of what to wear, ladies or gentlemen, you should certainly bring a large light cotton shawl or scarf.
This is something that you can quickly swirl around your bare shoulders if you want to visit a Church or Shrine.  Italy has a very traditional view when it comes to bare skin.  It isn't seemly to be dressed in skimpy shorts and tops in urban areas.
A little modesty goes a long way.  Some of the very large cathedrals offer visitors paper shrouds to slip on over their clothing.  Obviously, in a small town or village you won't find these available.  Out of respect for the local's and their traditions, it is a good idea to have your shawl to cover your shoulders when you enter any religious building.
---
5. Sunglasses
 The weather from Spring to late Fall is sublime in Italy.  The further south you go the more consistently hot the weather is.  In high summer you will rarely see a cloud on a Puglia horizon.  The Northern regions, around Lake Como, take until May to start to really heat up but there's always a delicious breeze from the high alpine mountains to make holidaying in northern Italy in high summer less intense than in the far south.
Of course, sunglasses – something designer, preferably – are always a must for any sun holiday.  But in Italy, your sunglasses have a dual purpose.  Italy is the country where everyone is checking everyone else out.  Some pretty blatant staring can take place at street-side cafes.  If the Italians like what they see, they do like to show it by a good long stare.
The beauty of having sunglasses is you can simply disappear behind them.  No one see where you are looking – you get to indulge in some staring of your own without catching the eye of anyone in particular.  It's just so Italian!
---
6. Swimwear
This seems like a bit of a no-brainer, doesn't it?  There are hundreds of miles of coastline up and down mainland Italy, not to mention the stunning beaches found in Sicily and Sardinia.  Swimming is embedded into most holidays to Italy.
The reason I am adding swimwear on my what to bring to Italy list is that even if you are only flying into one of the main cities for a weekend break, there are incredible lidos – large outdoor swimming pools – where you can enjoy some recreation and sun bathing in the midst of a very urban experience.
Of course, if you are lucky to be staying a bit longer and are booked into one of the incredible Exceptional Villa properties, a private pool with endless views over the verdant hills of Italy, will become a focal point of your amazing and relaxing vacation experience.  You will spend more time in a swimsuit than any other outfit, I can promise you. For more tips on what to bring to the beach check out our beach packing list.
---
7. Pre-Book Your Tickets
There is so much to see and do in Italy.  In high summer it becomes the go-to destination for tourists intent on visiting some of the finest galleries, museums and places of special cultural interest in the world.  The world of Renaissance art is very much at the forefront of what to see and do on your grand tour of Italy.  What to pack for Italy in July has to be as many pre-booked tickets for some of the better-known tours or museums.
Even if you are the proverbial early bird, you will find queues waiting at all major ticket offices.
Some internationally renowned sites like Da Vinci's Last Supper in Milan get booked out months in advance.  Please don't feel that you are knocking the spontaneity out of your vacation by pre-booking these tours.  You will be so glad you did.  The amount of time you save by having your electronic tickets purchased in advance is incredible.  Mostly every key site in Italy now offers opportunities to pre-book tours or entry tickets.  I whole-heartedly recommend it.
As well, train and ferry tickets can be bought in advance too.  This will save you the disappointment of finding yourself unable to board a fully-booked service.  Trentalia is the best website for train ticket booking and timetables.  It certainly pays to have your homework done.
For every hour you spend pre-building the best Italian holiday, it's another hour available for relaxation and fun once you touch down.  Let the Exceptional Villa's Concierge Team work with you to devise the ultimate Italian escape.  With years of experience, our team will unlock magical experiences for you.
---
8. Your Appetite
Some of the best food in Italy can be found along the coastline with wonderful seaside restaurants offering the freshest of fish. The best restaurants in Sorrento located in the Amalfi Coast offer some of the best cuisine in Italy. Of course, the food (and wine) is glorious.  From the simplicity of a tomato and basil salad to the complexity of a Michelin starred dish – the ingredients shine with every mouthful.  Regardless of any food rules you might like to enforce at home ie. Grain free, dairy free, low fat etc why not take a holiday from your regimen and just embrace the variety and quality of every morsel.
I find that a little goes a long way.  One scoop of the very best of Italian gelato is better than a hodge-podge sundae of inferior ice cream piled high.  Also, the small Italian coffee knock the socks off those huge buckets of coffee back home.  The dishes and portions are smaller but so exquisitely flavoured and presented as to make a three-course dinner very comfortable to eat and be utterly satisfying too.  Don't forget, you will have walked miles each day gawping at the glories of the Renaissance so a few extra calories here and there will simply melt away.  So, your appetite is a must on your packing list for Italy.
---
9. The Capsule Wardrobe
What to pack for 12 days in Italy or 22 days comes down to the same principle.  Less is more.  A few quality key pieces, that can be mixed and matched.  Stick to really great neutrals.  Blacks, beiges, khakis, navy, whites, greys.  A colourful scarf or shawl can inject a bit of magic into the overall look.
One glamour heel or two for that fabulous night when you are chauffeured to your fabulous restaurant of choice might make sense.  A good old wedge sandal might work even better – giving you a bit of a lift but without the drama of your stiletto heel getting stuck in every paving stone between your car and restaurant.  Check out Vogue Italy for some style inspiration.
---
10. An excellent Guide Book.
Take a stroll to your nearest and best book shop and look through some of the excellent Guidebooks for Italy.  I am a firm believer you can only get the best books in a bookstore.  How else do you get to look inside the covers and make that connection with a book?  Italy is a big country so regionally specific guides make a lot of sense.
Any guidebook that offers you 'all' of Italy will only be skimming the surface.  Like pre-booked tours and tickets, a bit of homework before you visit Italy is well worthwhile.  It is also part of the joy of travel to start your journey in your mind, months before you board your plane. If you wanted a more in-depth guide then check out our blog on the best things to do in Italy.
---
11. When in Rome …Forget Maps, it's GPS all the way!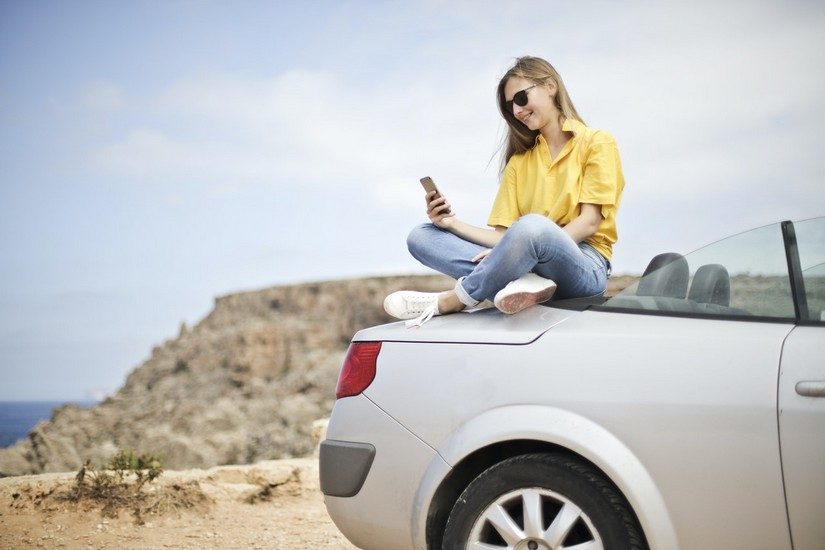 The Eternal City, as it's so rightly named, is one of those European capitals that stands alone in its sheer magnificence.  Never has so much antiquity slotted itself into the fabric of everyday Italian life.  How strange it must be to commute into the heart of Rome each day with such breath-taking edifices like the Colosseum or Vatican City to guide you on your way.
Rome is beautifully ancient but with a modern beating heart.  It's one of those cities that is a joy to explore on foot … except of course for the fact that you will most certainly get lost.  If you think you can rely on a traditional paper street map you will fail to find one that has all of the tiny streets and lanes represented.  The usual city maps that work perfectly well in modern cities like New York will have you drifting in circles trying to find that little church, unusual store or quaint café.  GPS is probably about the only reliable means of navigation in this maze of twists and turns.
In fact, you can extend this tip for your packing list for Italy to any trips you wish to take by car around the country.  When you get into some of the beautifully rural regions in Umbria or Tuscany you will very often find those maddening crossroads where there might be an absence of signs.  Good old GPS will guide you to your destination.  A definite must for any Italian jaunt.
---
Why Travel to Italy?
Anyone who has ever read any of my articles on Italy will know that it's my spiritual home.  There's something rather special about this nation that sets it apart from so many other international destinations.  It hasn't diluted its magnificence to lure multitudes of tourists to its shores.  In fact, it's the very reason that it's kept its authenticity that keeps it in the top-ranking global destinations each year.
A quick look through the Instagram feeds of some of the world's most beautiful people will see that they spent a goodly time soaking up the ambiance of Italy in 2019.  You don't have to be a front-page celebrity with your own crew of paparazzi following you like a tail wind, to find Italy to your liking.  It is really one of those incredible destinations that offers something exceptional to visitors of all ages and genders.
In between the magnificence of nature – think hundreds of miles of beaches, whimsical islands – the Aeolians or full on glamour like Capri – the Northern lakes of Como, Garda and Maggiori, the Dolomites that offer both skiing and hiking and boundless ancient villages, towns and monuments.  It's a rich melting pot of interests for everyone.  Throw in some world-class shopping and posturing along the sidewalks of Milan, Rome and Florence and you are beginning to get a feel for what's on offer.
---
Conclusion
Italy offers visitors a myriad of vacation styles.  From culture, history, mountains, shopping, beaches, vineyards, restaurants … it really has something for everyone.  Why limit yourself to one type of vacation.  Why not book yourself for a gloriously relaxed villa break where you and your family unwind under a deep blue sky and swim in your own private pool.  Arrange for some Italian cooking lessons so you can roll your own pastas and enjoy leisurely feasts late into the evening.
How to pack for Italy is really all about parking any pre-conceived ideas about what you imagine this noble country will be like.  With the best imagination in the world you will never really understand the magic of Italy until you find yourself, sitting quietly looking at a view that defies even the skills of the great masters to paint.
So, book that vacation, get into the heart of Italy and start your first of many wonderful holidays where you get to see, taste and touch all of the incredible elements that combine to make Italy the ultimate destination.
About Mairead Moriarty
Born and raised in Co Kerry, lived in London, New York, San Francisco, Dublin. Owner of one very battered suitcase, a well-worn passport and a million memories.
It seems very fitting for a travel writer that my surname translates as 'Skilled Navigator'. Apart from an occasion when, aged 3, I got lost in a Supermarket in Tralee, I have managed to live up to my name!
Curiosity is probably the driver that has sent me on magical mystery tours around the world. I want to 'feel' a place. I want all my senses to be engaged: from the history and geography that has influenced a country or city, the arts and achievements of its natives, anything and everything really.
Regardless of whether I am on a local train travelling through Morocco, or poking around in Marconi's study in Bologna or on a canal boat weaving through the heart of the English countryside, the same rules apply - ask questions, talk to locals, eat what they eat, sit quietly with nature and simply be.
Assimilate as much as is possible so as to understand the soul of a place. That is my passion. That is the compass by which I navigate.