Beach vacations are definitely a favourite for me. I have always loved the ocean ever since I was little. So whether I'm heading on a luxury Caribbean vacation or I'm planning a staycation, I will always be drawn to the water. A beach is a place of relaxation for me. Even for kids, it is great a great place for them to burn off steam while you sunbathe, catch a tan or just catch up on a good book you've been meaning to read.
While it is all fun and games once you arrive, planning them can be slightly stressful, especially if kids are involved. There is so much to consider, from the sunscreen, toys and change of clothes etc. So, if you're planning a day at the beach, it's time to get organised and start your beach packing list to make sure you have all your beach essentials ready to go. It is important to not overload yourself with unnecessary things. The last thing you need is to be lugging a large heavy bag across the beach. Just pack what is absolutely necessary.
If you're a bit forgetful like me or don't know what to bring to the beach, it's better to have a beach checklist ready to ensure you don't forget anything. In that case, we have you covered. Here is a list of our list of essential things to bring to the beach for your next beach vacation.
---
1. Swimsuit
When heading to the beach, the obvious number one item one your beach vacation packing list should be a swimsuit. If it were me, I'd pack two, one for swimming and another to change into afterwards. If you prefer not to be uncomfortably soaking wet, lying on a towel and letting the sand stick to you, you should take my advice. Make sure your swimsuit is comfortable and also one that you love and makes you feel good about yourself. And remember, every body is a beach body.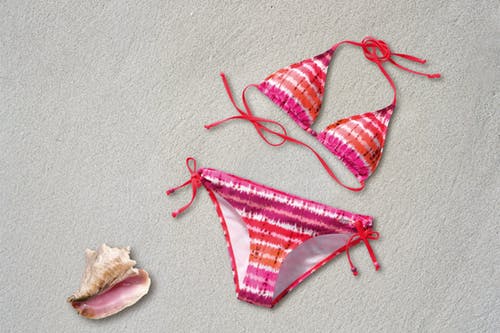 ---
2. Beach bag
A beach bag is another one of those obvious beach essentials when going to the beach. No matter what you need to bring it won't be possible without a reliable beach bag. A classic tote bag is something that everyone will have buried in the back of their closet. Its time to pull it out and fill it up with everything you will need for a perfect beach day. Make sure your bag is durable and can withstand the sea and sand.
---
3. Hat
A hat is always important. Trying to protect your faces from harmful UVA rays is always a good idea. Nobody wants pesky wrinkles or sun damage when we get older. Always make sure a hat is on your beach packing list.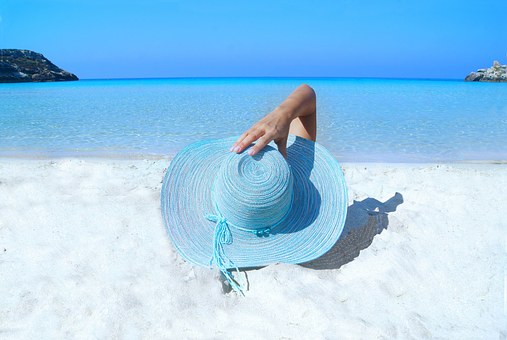 ---
4. Sunglasses
About Aileen O'Shea
Aileen is a Marketing Assistant at Exceptional Villas and is passionate about travel. At Exceptional Villas, Aileen is responsible for creating content on our website and social media. Aileen is currently studying a bachelor's degree in Journalism and New Media at the University of Limerick and loves creative writing and also the practical side of her degree, such as photography, film making and editing. She is also travelling to Barcelona next year for six months where she will further her studies in Pompeu Fabra University. Aileen also has a love of photography and is lucky that her university degree incorporates this. She never goes anywhere without her camera. She loves creating content and experiencing life through a lens. Aileen has had a passion for travel since a young age and loves to jet off any chance she gets. Her personal favourite places to travel include Italy, Israel, Dubai and Spain.