First of all, Lake Como is absolutely beautiful.  No exaggeration, I promise.  The worst photographer in the world cannot fail but capture one stunning image after another.  Lake Como is just one of the most picturesque places on the planet.  What elevates it to one of the most beloved destinations in the world is that in addition to all the gorgeous vistas there are so many interesting and diverse activities to do in Lake Como Italy.
In terms of the best things to do in Lake Como, the list is endless. An obvious and spectacular thing to do is to experience the lake by boat. You will gain a whole new perspective of the beauty of the region by being on the lake. Another personal favourite is to go biking or hiking in the countryside. Take your time and take in all the charm that this unique Italian region offer. Other obvious top things to do include, exploring the gardens of Lake Como, visiting the famous Villa Balbianello and the beautiful lake town of Bellagio and also going on day trips to nearby cities like Milan, Florence or even Rome.
---
Here's a quick, yet more detailed Top 7 list for any of you who are planning a trip to this Italian paradise.
---
1. Gardens
The climate of Lake Como is fabulous.  From late spring to early Autumn there is a warmth that creates the perfect growing conditions for flowers and shrubs.  Consequently, some of the loveliest gardens are found around the lake.  The very pinnacle of horticulture greatness has to be Villa Carlotta.  This beautiful property in Cadenabbia is home to the historic palace that houses some wonderful examples of sculpture by Canova and other Italian masters.  Walking from room to room or enjoying the views from the gallery on the upper floors, is a relaxing experience.  It's easy to imagine the grand ladies who would have walked along these corridors when this villa palace, was a vacation home for the rich of Italy.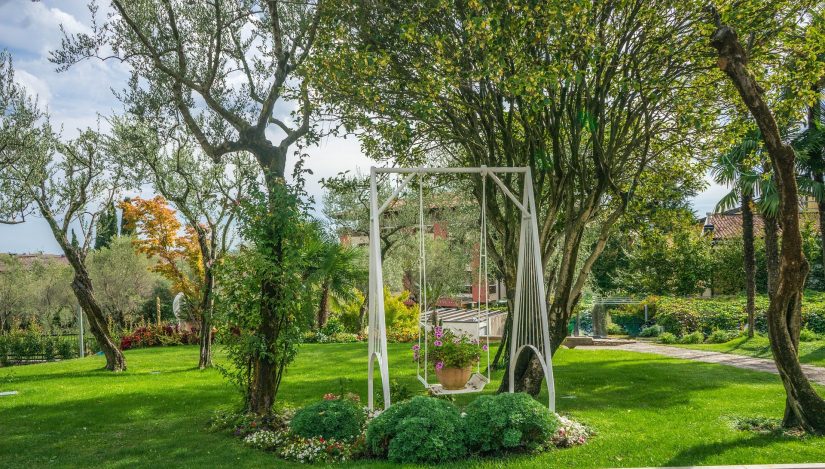 In a sense, Lake Como from the 17th to 20th century was like The Hamptons.  Each magnificent villa competing in style and grandeur with its neighbour.  Most of these wonderful Lake Como villas or palaces are still in existence.  Many are hotels or museums.  A few still remain in sole and private ownership – the charming George Clooney is smart enough to have acquired one!
But back to Villa Carlotta – when you've viewed the treasures of the house, get out into the gardens.  Covering many acres, they are an example of structured and unstructured gardening styles.  The bower created from citrus trees to the front of the property, to the paths that weave through the rhododendrons, to towering redwoods and smaller flower shrubs, it is one riot of colour and aroma.  Built-in a terrace style sweeping up from the lake, there are many quiet places where you can just sit and be – taking in the beauty of nature in all of her majesties.
During the Summer months, Villa Carlotta presents very intimate concerts within the Villa.  Classical music, surrounded by great art in a grand location – magical!
---
2. Historic Villas of Note – Villa Balbianello
Continuing the theme of gardens, you will have to visit Villa Balbianello.  As historic houses go, this is one of the most beautiful I have ever seen.  The final owner of this villa, Count Guido Monzino, transformed this historic building into his private residence creating a sumptuously stylish property that sits on the most gorgeously landscaped promontory on the northern shores of Lake Como.  The property that started its life as a Franciscan monastery, is now a national treasure.  It is the most visited of the properties under the FAI banner (FAI = English National Trust, Italian style).
Due to its perfection, it has been used as a location for films such as Star Wars and James Bond's Casino Royale.  I cannot promise you will find the delicious Daniel Craig lounging in the gardens, but the history of the final owner of this house has a very active man theme to his life.  The son of wealthy Italian retail magnates was the first Italian to successfully mount an expedition to Everest.  There are rooms within the palace dedicated to his adventures. Here, items such as maps, sledges and other fascinating memorabilia are showcased.
Coupled with all of this, is an interior designer dream where lush velvet and silk fabrics line walls, beautiful priceless Persian rugs unfurl underfoot and examples of English and French furniture still sit exactly where they were originally placed.  The house really feels like the Count has just stepped out for lunch and could return at any moment.
There are a couple of routes to the property.  You can walk from Lenno along a cute coastal path that brings you to the entrance through the gardens.  Otherwise, arrive in style by water.  Either grab a water taxi from Lenno or charter your own boat to explore the lake.  Visit Villa Balbianello and take in the nearby Isola Comancina. All in all, it is one of the Lake Como Italy things to do that's unforgettable.
Other villas to note in the area include, Villa Peduzzi, Villa Dada, and Jeanneret. All boasting stunning views of the lake, these villas would be the perfect place from which to explore all the wonderful and exciting things to do in Lake Como Italy.
---
3. Day trips
If you are based at one of the magnificent Exceptional Villas overlooking the lake and are enjoying the many Lake Como attractions, then a day trip to a nearby city can be a nice counter-balance to your holiday.  The vibrant Milan is often overlooked in favour of its more popular sister cities of Florence and Rome.
For my money, Milan is my absolutely favourite Italian city.  It has a history – the huge duomo (cathedral) that dominates the centre of the City, it has style (it's the fashion capital of Italy), it's got art (Da Vinci's Last Supper, no less), it's got the greatest opera in the world (La Scala).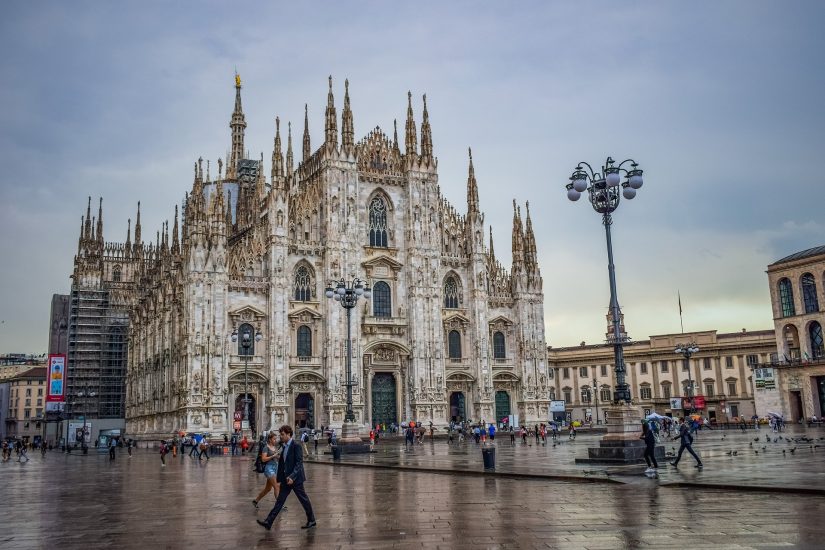 Milan, ancient yet modern, is an incredible city to walk through.  Beautiful streets lined with gorgeous shops and buildings – cute cafes, restaurants and bars.  Plan your day well, as you will want to extract as much as possible from your visit.  There are regular trains from some of the larger towns around the southern side of Lake Como. Offering journey times of less than an hour, it couldn't be easier!
For a smaller urban offering and something way more medieval, Bergamo is perfect.  The Alta Cite – reached by a funicular railway fulfils everyone's dream of what ancient Italy looked like.  Narrow, twisting streets that cars seem to squeak through, houses and churches packed together in a maze of medieval splendour.
The large square offers delicious restaurants where hand-rolled pasta and chilled local wines will deliver that perfect late lunch before you return to Como.
---
4. Hiking / Biking
If you like a bit of geography crossed with some geology, the lake was created by the movement of great glaciers down from the surrounding mountains.  The pathway cut through the landscape created the lake we see today.  As you fly into Milan or Bergamo you will be blessed with a bird's eye view of the lake.  It's impressive.  It is a giant 'Y' sitting perfectly in its unspoiled surrounding landscape.
Hills give way to mountains, there are tiny hamlets dotted in and around these densely forested hills.  What all of this means to visitors is that at night-time as you sit on your villa terrace overlooking the lake, hundreds of lights appear on the hills around you.
Where you saw the only greenery during the day becomes a myriad of twinkling lights that hang like jewels in the darkness.  Breath-taking.
By day, all of this geography creates amazing trails for the intrepid walkers or climbers.  There are hilly roads that are a magnet for mountain bike enthusiasts.  For the more pedestrian, there are easier paths and trails closer to the lake.  Any town can give you directions to some of the very unique churches that sit in splendid isolation on a rocky cliff.  A very manageable walk will get you to these landmarks where jaw-dropping views await. Don't forget your hiking boots – our Italy Packing list might help you plan what to bring to Italy with you.
---
5. Bellagio and the Mid Lake
If you look at a picture of the lake, there is a mid-region where the three arms of the lake flow outwards.  This mid-lake area contains some of the prettiest towns in the lake and definitely contain some of the best things to do in Italy.
Bellagio is top of the tourist towns to visit.  Easy to see why really.  It is cuteness personified.  From the minute you sail up to the ferry landing point or arrive by road, you are greeted by sweet little cobbled pedestrian streets, jewel-like restaurants and cafes, delightful shops selling everything from leather goods, antiques, jewellery and art.
My suggestion is to visit the Gelataria del Borgo ice cream shop on Via Guiseppi Garibaldi and choose from some of the delicious sorbets or ice creams on offer.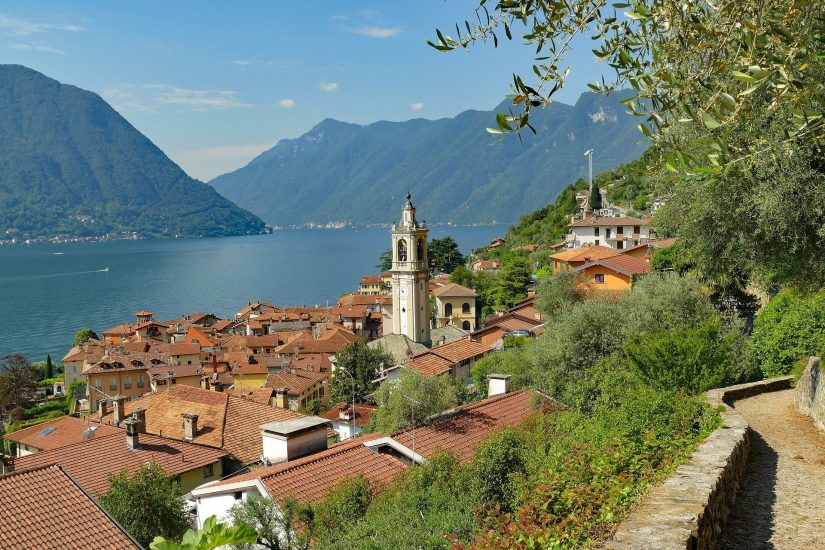 Then you just amble around Bellagio, getting your bearings having all of your senses pleased at once.  There are very ancient churches to visit or take the private tour of the Rockefeller Institute (buy tickets in the square from the newsagents.  Tour times are very specific so check their website).  Another of the Lake Como things to do is take the very short walk from Bellagio along the lakeside to Villa Melzi to take in the gardens.  The villa isn't open to tourists, but the gardens are lush and an ideal place for a picnic.
Before leaving Bellagio, do make sure you have an epic dinner overlooking the lake.  The famous white fish from the lake cooked in butter and sage is a must-try.  All Italian food celebrates what is found nearby so you are looking at a delicious dairy in the form of cheeses, meats including game, an incredible variety of vegetables and of course an array of freshwater fish.  Wonderful.
---
6. Navigating the Lake
The pace on Lake Como is relaxed.  Italy, of course, does that lazy pace so well but somehow the tempo around the Lake takes this to another level.  I feel it's because so much of the movement around the lake is conducted by boats that glide across the smooth lake's surface.
If the trains run on time in Italy so too do the ferries.  Grab a copy of the Navigazione booklet when you set up in your lakeside villa and enjoy hopping on and off the boats.  They are cheap and efficient and will move you and your family around the lake with easy.  I love that breeze that whips up when you are mid-lake, it's refreshing.  The views as you travel from one side of the lake to the other and you see the golden and pink houses of one of the lakeside towns draw ever closer is amazing.  The sweep of the tree-covered lower hills or the snowy capped mountains further up to create a multi-layered image.
The ferries and boats offer varying services from the car ferries that quickly take drivers across the lake in 10 minutes versus going by road and taking a few hours.  Then there are the high-speed boats that can whisk you from the mid-lake area to Como city in about an hour saving you a hot and bothersome journey by road.  Kids absolutely love these ferries.  I am a huge fan of parking your car and just moving at the pace of the lake.  This is the definition of true relaxation.
Of course, chartering your own boat (with or without a skipper) is a wonderful way to explore the lake.  You can enjoy an incredible level of privacy and freedom as you visit small villages and towns along the lake.  Swimming in the lake is highly recommended as the water is fresh and clean.  Canoeing is another one of the popular things to do in Lake Como Italy as the water conditions are perfect.  Whatever your preference, the lake is inviting and thrilling.
---
7. Romance
Okay, Como is romantic but don't think it's all wedding and honeymoon couples drifting around.  My very first trip to Como was on my own and I felt safe and included there.  My second trip was with young children who loved the level of freedom they had.  The Italians just love kids too!  I get to Como once a year and have had every iteration of vacation you can imagine.  It's a place for all demographics but with romance for all.  Not just the traditional romance of long dinners and walks by moonlight, but the romance of poetry and the arts.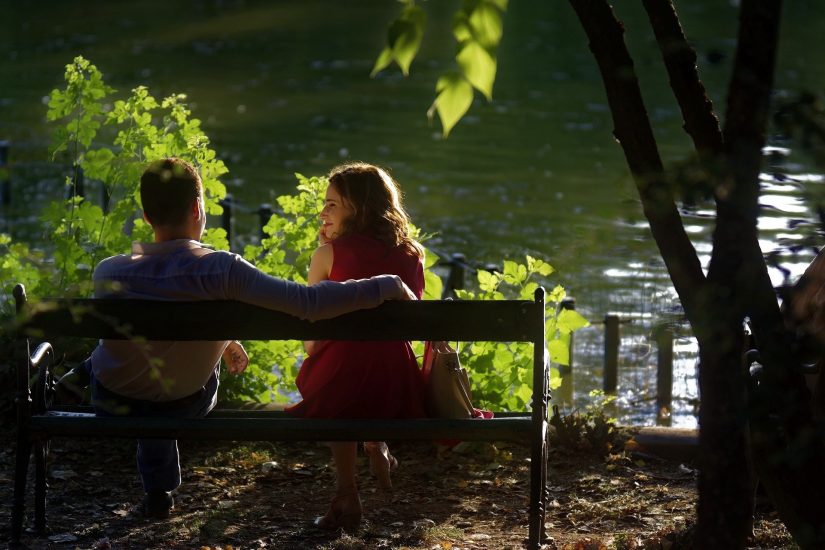 Lake Como has been on the list of 'must-see places in Europe' for centuries as it offers beauty, refinement, nature, history all wrapped up in a stylish Italian package that just inspires.  You will soon find that the greatest romance occurs between you and the lake itself because it is always love at first sight.
About Mairead Moriarty
Born and raised in Co Kerry, lived in London, New York, San Francisco, Dublin. Owner of one very battered suitcase, a well-worn passport and a million memories.
It seems very fitting for a travel writer that my surname translates as 'Skilled Navigator'. Apart from an occasion when, aged 3, I got lost in a Supermarket in Tralee, I have managed to live up to my name!
Curiosity is probably the driver that has sent me on magical mystery tours around the world. I want to 'feel' a place. I want all my senses to be engaged: from the history and geography that has influenced a country or city, the arts and achievements of its natives, anything and everything really.
Regardless of whether I am on a local train travelling through Morocco, or poking around in Marconi's study in Bologna or on a canal boat weaving through the heart of the English countryside, the same rules apply - ask questions, talk to locals, eat what they eat, sit quietly with nature and simply be.
Assimilate as much as is possible so as to understand the soul of a place. That is my passion. That is the compass by which I navigate.