St Martin is a destination that dazzles the senses. Soak in the stunning views of the Caribbean Sea, swirling with a combination of bold turquoise ocean views and lush green landscape. Listen for the soothing sounds of the waves rolling onto the shore or the local Rastafarians playing some of their smooth reggae music. And of course, indulge in the tantalising tastes of this Creole Cuisine in some of the most wonderful St Martin Restaurants. This vibrant Caribbean island offers the discerning traveller a whirlwind of treats for your senses. Keep reading to discover some of the best restaurants in St. Martin.
Travelling to a different country can sometimes be a stressful experience when it comes to food. Where to eat in St Martin? What kind of food do they have? Is it fresh? Worry no further because I am here to assure you that in St Martin, this island has it all. Providing a combined influence of cuisine from both the Dutch and the French side of the island, St Martin offers an interesting palette of tastes. Here are some wonderful restaurant options to submerge you into a foodie's heaven.
---
Loterie Farm – Rue du Pic Paradis
This is one of the best restaurants in St. Martin as it goes far beyond a dining experience. Loterie Farm is a tropical paradise, set aside in the rolling landscape in St Martin. It is an open-air, poolside and dining area and at night becomes an entertainment venue for adults. The area was badly damaged by Hurricane Irma, and now it has reopened as a high-end eco-friendly Jungle retreat. The pool area is ultra-luxurious as it gets its water from the only freshwater spring on the island. Here you can rent a lounger, towel or large sunbed for the day.
It is truly an eco-tourism and gastronomical experience you're not likely to forget. For guests wishing to simply dine here, you can enjoy a meal both downstairs and upstairs, amongst the trees! There is no entrance fee for lunch guests. However, if you have a day spare, I recommend renting a lounger, enjoying the pool and gardens and trying a few delicious treats and drinks from the bar and restaurant. The food is simply delicious, from the traditional concept of tapas that takes on a modern twist to the tropical cocktails.
---
Mezza Luna – Marigot
For a change in pace, Mezza Luna is a relaxed and very reasonable option to dine at. The food is truly incredible. Colours dance across the plate from the tomatoes drizzled in oil and herbs, vivacious roast vegetables, freshly caught fish and tender meats, there is nothing here I can fault.
The restaurant itself used to be beachfront before Irma hit in 2017, however now they are based further back from the shore and intend to rebuild this area to its former glory in years to come. The views might have changed but the food just gets better. The staff here and super friendly and help create a wonderful atmosphere that is very calming. As you enjoy an ice-cold drink or fine wine you can hear your food sizzling away, and the breezes through the trees around you – it is pure bliss!
---
Simpson Bay Area
---
Avantika – Simpson Bay
If you enjoy fresh and flavoursome Thai cuisine, then make your way to Simpson Bay. This modern and comfortable outdoor and indoor dining area is great for families or groups of friends. Enjoy a cocktail in the lounge, bursting with tropical juices and fresh mint – crisp to drink. Food ranges from melt in the mouth chicken satay, traditional fried Calamari, Traditional Tom Yum Soup or Thai crispy pork. You also have a range of fragrant curry, rice and noodle dishes, as well as stir-fries, salads, gluten-free and vegetarian options.
---
Al Pasha – Simpson Bay
Al Pasha is a Lebanese and international cuisine restaurant that to this day makes me hungry at the slightest thought! Lebanese cuisine is a Levantine cooking style that is usually packed with whole grains, fresh fruits, vegetables, starches, fresh fish and seafood. The food, therefore, is incredible – light, refreshing and packed with goodness.
---
Izi, Simpson Bay
Paradise Mall, Welfare Road, Tel: +721 544 3079
Izi's is a boisterous and cheerful family-friendly Italian joint and is one of my favourite St Martin restaurants. They serve some of the tastiest homemade pasta on the island. The mood-ish ambience gets a techie lift from the call buttons you use to summon the wait staff. You can customise your order, choosing from your favourite pasta and sauces or there's a standard menu offering such favourites as veal, scaloppini and chicken parmesan.
---
Bamboo House, Simpson Bay
The Shops, Puerta de Sol, Tel: +721 544 2693
Bamboo has been in business for fifteen years, with a reputation for blending contemporary Latin & Fusion flavours. The Award-Winning Sushi is prepared by chefs from Nobu and Morimoto. Presentation is incredible. Don't miss the Angry Dragon Roll.
---
Pineapple Pete's, Simpson Bay
Pineapple Pete's is a Restaurant & Bar which offers quality dining with a menu featuring everything from amazing fish and chips, burgers, pasta and steaks to rack of lamb, fresh seafood and a world-famous lobster thermidor. Ideal for a fun, casual night out. Live music most nights.
---
Grand Case Area
---
Le Temps Des Cerises, Grand Case
158 Boulevard de Grand Case, Tel: + 590 590 51 36 27
Le Temps Des Cerises is located right on the beach in Grand Case, offering spectacular views, amazing sunsets, delicious cocktails and sublime food. You may be lucky enough to enjoy some live reggae music. Saturday is BBQ Lobster Party day on the beach. This is one of the best Grand Case St Martin Restaurants as it encompasses food, entertainment and overall enjoyment.
---
Talk of the Town, Grand Case
6 Boulevard de Grand Case, Tel: +590 690 77 03 68
A Lolo is a word used for a Rib Shack. It is a traditional restaurant offering cheap and cheerful Caribbean staple dishes. Be prepared to eat with plastic cutlery and paper napkins, but you won't leave hungry. There are 4 Lolos in Grand Case, all bunched together. Talk of the Town is well regarded. Have an ice-cold beer, enjoy the friendly banter and above all, savour the lip-smacking flavours of Caribbean simple food at its finest.
---
Bistrot Caraibes
81 Boulevard de Grand Case, Tel: +590 690 77 03 68
Bistrot Caraibes offers fine dining in very elegant surroundings. From the moment you step inside the restaurant, you will feel at ease with perfect lighting and temperature control. The owners have struck a balance between a charming cosy French home and a more modern style of design. Exquisite food and a fantastic wine menu.
---
La Villa, Grand Case
93 Boulevard de Grand Case, Tel: +590 690 50 12 04
La Villa is as well known for its friendly management as it is for its exquisite French cuisine. A very welcoming restaurant located smack in the middle of Grand Case. Foie Gras is highly recommended followed by the rack of lamb.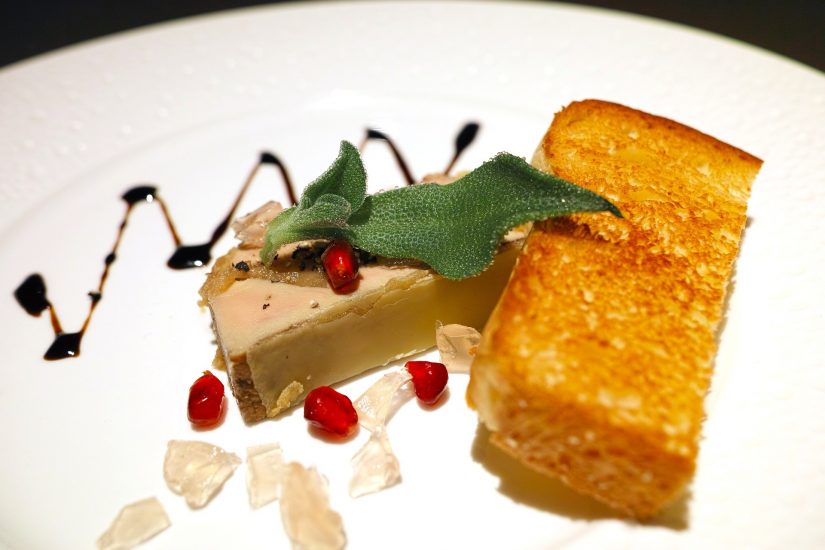 ---
Spiga, Grand Case
4 L'Esperance Road, Tel: + 590 590 52 43 12
In a town awash with French restaurants, Spiga offers a fabulous menu with Italian and seafood contemporary classics. Located at the quiet northern end of Grand Case, you'll dine in serene comfort in an authentic Caribbean Creole-style building.
---
Cupecoy Area
---
Altro, Cupecoy
Porto Cupecoy, Cupecoy, Tel: +590 690 255 636
Porto Cupecoy's charming pedestrian square is so welcoming at night. The lights and fountain create a peaceful haven above the Marina. Altro Restaurant is a fabulous find. This Italian Bistro serves wonderful Mediterranean dishes accompanied by an impressive wine list. Excellent choice.
---
Mario Bistrot, Cupecoy
56 Rhine Road, Cupecoy, Tel: +590 690 77 72 44
Mario Bistrot is famed for its blend of Asian, French & Caribbean Cuisine. With a delightful menu and impeccable service, this is a place you won't want to miss. Try the exceptional sashimi wahoo appetizer followed by the beef carpaccio. A delightful restaurant overlooking Cupecoy Harbour.
---
La Cigale, Nettle Bay
Laguna Beach, Nettle Bay, Tel: 590 590 87 90 23
La Cigale is one of the most romantic restaurants on the island. With a beautiful beachfront setting and unforgettable service by the owner Olivier, you be will sure of a superb experience. Serving excellent French Cuisine featuring dishes with flavours of Provence. Perfect for a special occasion. St Martin offers many beautiful beachside restaurants perfect for enjoying the scenery as well as some delicious food. Check out all the beautiful beaches that St Martin boasts.
---
La Piment, Orient Bay
Place du Village Baie Orientale Tel: +590 590 52 43 12
Le Piment is one of the most wonderful St Martin Restaurants – unpretentious, laid-back, friendly but with incredible food to rival the finest dining establishments on the island. Dress casual, go for fun. The menu features Italian, French and other European style dishes.
---
Le Telegraphe
Le Telegraph restaurant is all about feeling good. Their main goal is to gather happy and foodie people together. They make sure every dish they serve will satisfy your entire being. Crispy, savory,
sweet, juicy, satisfying.
la Orient Beach Village Place, 97150. Tel. +590-690-52-0441
---
Kontiki Beach
Kontiki Orient Beach is not to be missed. With gourmet cuisine – asian fusion cuisine – electro deep house music, friendly people and so much more… what are you waiting for!
Rue de la Bale Orientale Beach, Orient Bay. Tel.+590-690-66-2425
---
Bikini Beach
Recently renovated, Bikini restaurant is located directly on the center of the famous orient beach, the new team will welcome you into a beautiful decor directly on the sand.
Orient Beach, Orient Bay. Tel.+590-590-77-3990
---
L'Auberge Gourmande
A beautifully quaint French restaurant across from the sea, set in one of the oldest Creole cottages on the island. A favourite with Grand Case diners.
89 Boulevard de Grand Case 97150. Tel.+590-590-87-7337
---
Conclusion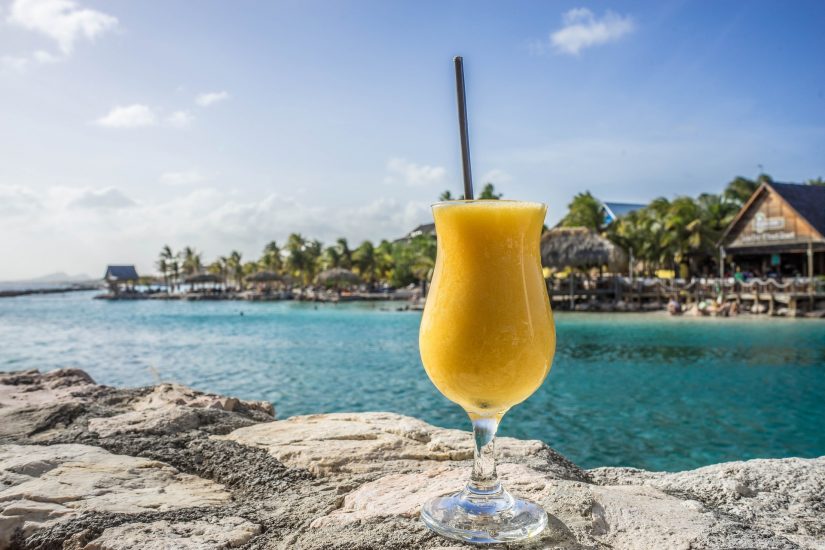 These are only some of the best places to eat in St Martin. Dining in St Martin is an experience that you are not likely to forget. There is something for everyone to enjoy from freshly caught Seafood, local Barbeques, French cuisine, Sushi, Pizza or traditional Caribbean dishes. The options are endless, and all packed with delicious flavour. The question "Where to eat in St Martin", will never have to be asked again.
About Mairead Moriarty
Born and raised in Co Kerry, lived in London, New York, San Francisco, Dublin. Owner of one very battered suitcase, a well-worn passport and a million memories.
It seems very fitting for a travel writer that my surname translates as 'Skilled Navigator'. Apart from an occasion when, aged 3, I got lost in a Supermarket in Tralee, I have managed to live up to my name!
Curiosity is probably the driver that has sent me on magical mystery tours around the world. I want to 'feel' a place. I want all my senses to be engaged: from the history and geography that has influenced a country or city, the arts and achievements of its natives, anything and everything really.
Regardless of whether I am on a local train travelling through Morocco, or poking around in Marconi's study in Bologna or on a canal boat weaving through the heart of the English countryside, the same rules apply - ask questions, talk to locals, eat what they eat, sit quietly with nature and simply be.
Assimilate as much as is possible so as to understand the soul of a place. That is my passion. That is the compass by which I navigate.