---
Weddings In St Lucia
Saint Lucia is renowned world wide as one of the best places in the Caribbean to get married.
Getting Married in St Lucia is truly an enchanted affair, with so many superb locations on offer and the option of the finest and best in wedding planner specialists, your wedding day will be guaranteed to be an exceptional occasion.  From flowers to catering, transport to entertainment and themes to special wishes.  All will be granted here in St Lucia.
One of the best things about St Lucia is its spectacular scenery. St Lucia is one of the most beautiful islands in the Caribbean and it is also one of the most interesting and breathtaking in terms of its landscape and scenery.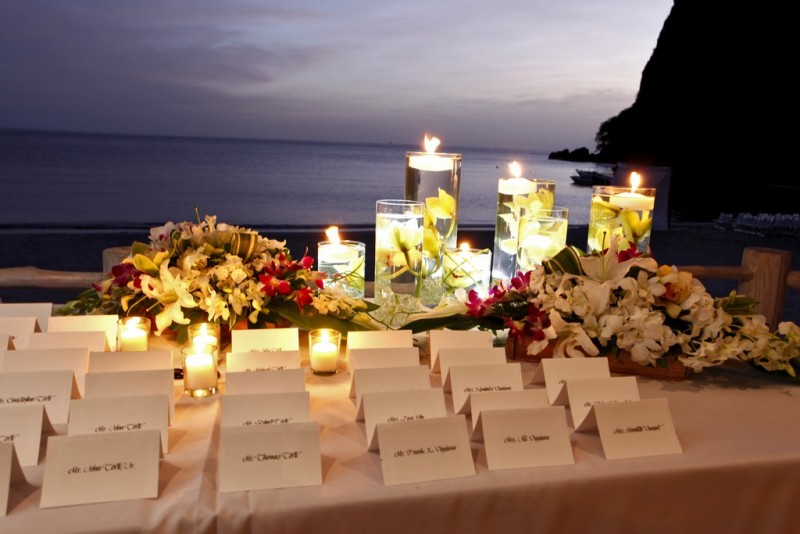 St Lucia has some of the most beautiful and pristine palm fringed beaches in the Caribbean, together with magnificent rain forests, cascading waterfalls, incredible, rivers,  papaya orchards, stunning bird life and tropical gardens which are full of wild orchids and birds of paradise. It is very lush and mountainous and is blessed with the very recognisable and beautiful twin volcanic pitons that rise half a mile straight up out of the sea.
Even though St Lucia is one of the most popular islands for discerning tourists, much of the Island remains unspoiled and you will still be able to find deserted white sandy beaches on occasion. The island is the perfect choice for your wedding in the Caribbean.