---
St Lucia Attractions
Castries
Castries the Capital of St Lucia is a small bustling city of pretty gingerbread houses that hug the hillsides surrounding the shops and busy harbor. Castries has suffered four major floods over the last 200 years but this has enabled the city to be rebuilt on a grid making it easy to explore. The colorful market on Peynier Street has interesting local produce such as arts, crafts, herbs and spices. The Catholic Church in Castries is worth a visit. It contains many paintings of biblical scenes where all the characters are black. Also worth a visit is the Derek Walcott Square named after the 1992 Nobel laureate where you will see a 400 year old Samaan tree.
A short walk north of Castries, you will find Pointe Seraphine which offers world class duty-free shopping. It is next to the cruise ship terminal. The main tourist information center is also located here as well as some excellent restaurants and bars.
---
Marigot
Marigot Bay located on the North West Coast is approximately 7 miles south of Castries. It is surrounded by lush foliage covered hills and the bay itself is considered to be the most beautiful place to anchor in the Caribbean. It has a stunning board walk Marina and it has even been the setting for many famous movies over the years.
Marigot Bay is also home to a spectacular beach. The bay itself is surrounded on three sides by forested hills and there are a number of restaurants, bars, cafes, a French bakery, bank and shops nearby. There is also an inlet close by which is really secluded and peaceful.
Find out more about villas for rent in Marigot Bay
---
Soufriere
Soufrière is St Lucia's first settled town and the former capital during French rule. Soufrière is now a picturesque fishing town divided in two by the Soufrière River. Most of the shops, craft centers and restaurants are located a few streets in from the jetty in Soufrière. One point of interest is Malmaison situated on the outskirts of town and this is where Napoleon Bonaparte's wife spent her childhood. Soufrière also boasts a drive-in volcano and health-giving mineral baths which are worth a visit.
Soufrière itself has a stretch of dark sandy beach fringed with coconut palms to the north of the town which is particularly popular with locals.
Exceptional St Lucia provide hand picked and personally inspected villas in Soufriere. Read more about luxury vacation villas in Soufriere.
---
Choc Bay
Choc Bay is a sweeping sandy bay near Castries. The calm waters make it a great place for families with children and there is excellent natural shade underneath the palm trees for the hottest parts of the day.
Inland from the Bay is a short self-guided nature walk and is an easy looped walk though the rain forest. You can often see the rate multi-hued St Lucia Parrot here. There is also a lovely herb garden which was originally used for medicinal practice.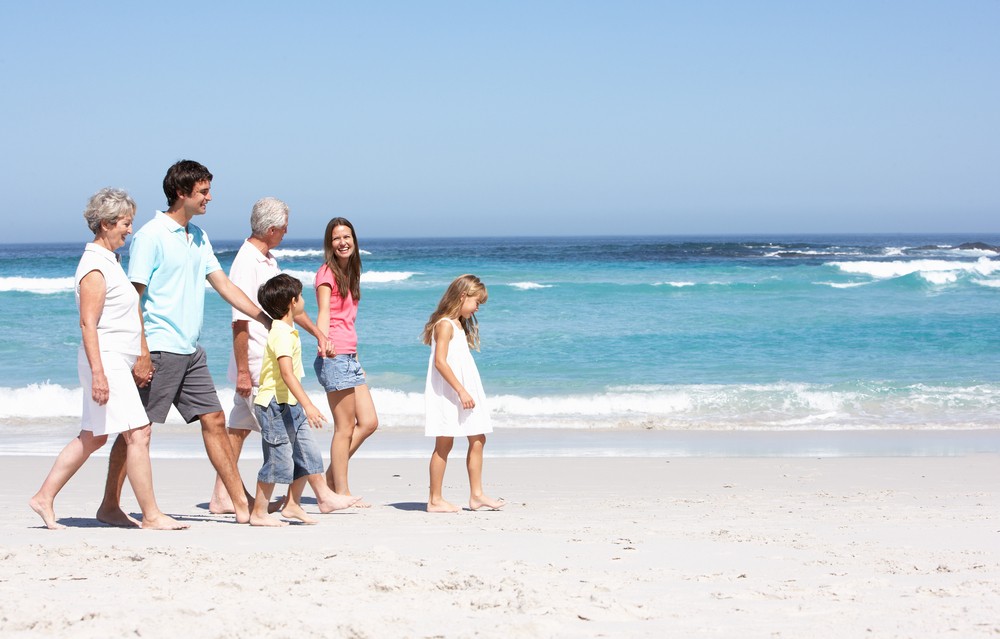 ---
Rodney Bay
Rodney Bay is one of the most popular yachting destinations in the Caribbean. There is a beautifully landscaped Marina with restaurants, bars, shops and galleries. The Bay is worth visiting during the day to browse through the shops and enjoy a waterside lunch or at night when it becomes lively due to the many night time venues.
For the most part, St. Lucian beaches are relatively short, but with five miles of white sand on Rodney Bay, Reduit is the place for a long stroll by the shore and a swim in calm waters. One of the most popular beaches on the island, it is fronted by the Rex St Lucian Papillon and the Royal St Lucian hotels.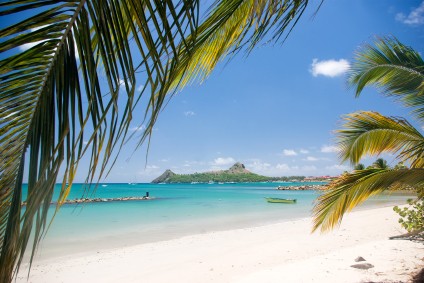 ---
Pigeon Island
Jutting out into the sea, the Pigeon Island National Landmark is connected to the mainland by a causeway. Pigeon Island is dominated by two small peaks which made excellent observations posts during St Lucia's more troubled past. There is an interpretive centre as well as a museum and a number of excellent white-sand beaches around the island which provide excellent swimming opportunities