Paynes Bay Beach Villas
Paynes Bay is a popular destination along the west coast of Barbados. This vibrant area is also known as the "Platinum Coast", and it holds a beautiful stretch of golden shoreline, overlooking mild turquoise waters of the Caribbean Sea.
Paynes Bay Beach Barbados is located in the parish of St. James which is one of the top destinations on the island. It offers a central location with Sandy Lane beach and Estate, Westmoreland, Mullins Bay, and Holetown to the north, and Fitts Village and Batts Rock Bay to the south.
Paynes Bay Beach Barbados is a sought-after paradise that can be busy during peak season but never overcrowded. We recommend visiting the beach earlier in the day to guarantee the best spot. However if you book one of the Paynes Bay Villas, you will have your own reserved spot on this beautiful beach.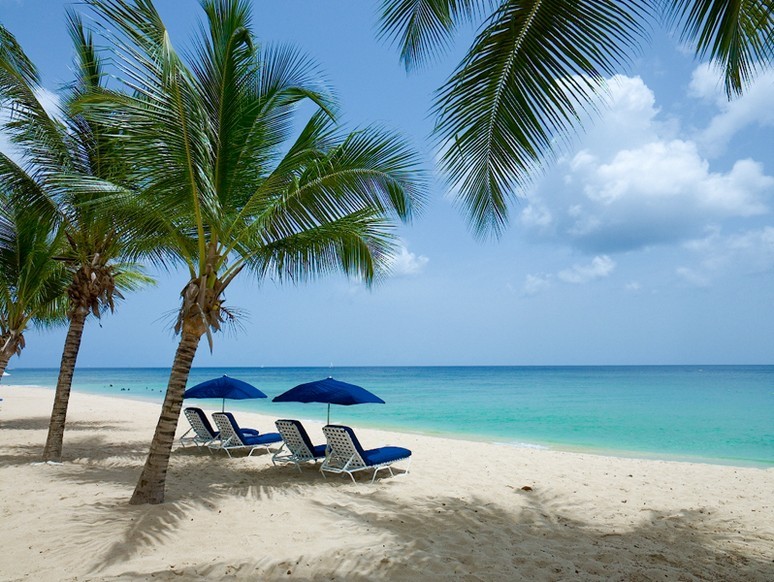 Access to Paynes Bay
Accessing the beach is easy as if offers adequate parking and pedestrian walkways. As you drive along the road look out for the St. James Pentecostal Church – the beach is directly across the way from here. The beach curves along the coast and is fringed by tall swaying palms, casting a patchwork of refreshing shade along the powdery sand.
As the beach is nestled in a Bay the waters are calm, and safe to swim in. They are even great for water sports such as snorkeling or spotting some sea turtles as the waters is clean and clear. If you want to go snorkeling, then we advise brining your own gear. Many of the locals say this beach is the best swimmable beach on the island and the neighborhood surrounding it is friendly and welcoming.
Paynes Bay Beach Amenities
Paynes Bay Beach offers a variety of amenities and facilities to cater to any of your needs. The beach offers showers and public restrooms as well on-duty lifeguards. If you walk along the shoreline you will find a variety of places to dine or seek a refreshing beverage on a hot sunny day. Indulge in delicious Caribbean cuisine, while overlooking this picturesque Beach.
There are several excellent fine-dining restaurants either located directly on the beach or within walking distance. Some great options include 'The cliff beach club' or 'Daphnes' – set on the beach, or the 'Coach House restaurant and bar' across the road.
If you don't want a sit-down meal just yet, then there is also a snack bar along the beach that provide ice-cold drinks and delicious treats. There are also a few retail outlets near the beach which are great for finding some island style items or some fun souvenirs to bring home with you.
Many of the islands best, most popular Barbados villa rentals are located on Paynes Bay. Enjoy this sun-soaked beach from your very own Paynes Bay Beach Villas. If you want a private Villa directly on the beach in Barbados, then we recommend the elegant New Mansion Villa.
This property offers direct, private access onto the beach and is one of the only private beachfront rentals on Paynes Bay Beach. The villa is 4-bedroom and features a large terrace and landscaped gardens overlooking the Caribbean Sea.

Villas Paynes Bay Beach
Other Paynes Bay Beach Villas include our new, ultra-modern beachfront condo Villa at St James. This property is on the ground floor of a brand-new luxury development and features its own pool and direct access onto the beach. It has 5-bedrooms, one of which is in the private guest cottage nearby.
The open plan living, and dining areas create a light and tranquil ambiance for you to indulge in and extends out onto the covered deck blending the interiors and exteriors seamlessly.
For the ultimate, luxury vacation rental on Paynes Bay, we have a selection of penthouse suites to choose from. Smugglers Cove Penthouse is one of the newest and most exquisite Paynes Bay Beach Villas located directly on Payne's Bay. It is a 4-bedroom, modern Penthouse offering the most incredible views of the pristine white sandy beach and sparkling azure sea beyond.
The Penthouse is an exceptional 6,500 square foot, fully air-conditioned beachfront property with elegant marble floors, high vaulted ceilings and open plan living areas that open onto to the stunning terrace. The Penthouse at Smugglers Cove comes with your own butler, housekeeper and chef to look after your every need and pamper you during your stay with Exceptional Villas.
At Exceptional Villas we offer complimentary pre-arrival concierge with all of our luxury vacation rentals. We can organize any trips you might want to take locally or around the island. Paynes Bay in Barbados is a captivating location full of exciting activities and opportunities to relax and simply enjoy the endless views over the Caribbean Sea.