---
Brendan Sexton
Villa Specialist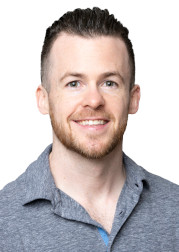 Brendan has worked in the tourism industry for over 8 years from both Europe and North America.
After graduating from university in Canada with a business degree, he went right into the tourism sector with a focus on Ireland and the U.K.
Originally from Toronto, he moved to Europe in 2017 to gain a greater global understanding of the industry.
With a great passion for luxury hospitality, Brendan will always go the extra mile to uncover all our customer's needs in the planning stages of their next vacation.
He has previous experience working as a Villa Specialist and was responsible for villa rentals in destinations throughout the world.
Brendan is now responsible for some of our villas in Europe, like Greece and Italy. He also specializes in Florida and the Dominican Republic.
Brendan will be delighted to assist you with any questions that you may have and is only ever a phone call away!