The world is divided into two groups – those who start thinking about their Summer vacations on 1 June and those who start looking at amazing winter vacation ideas around the same date.  The spontaneity of the first group is much to be admired as it opens up the world of last-minute adventures.  But realistically, it's a bit of a gamble leaving your summer getaway to the very last minute.
When it comes to thinking about a winter vacation, I believe that 'last minute' is not really the wisest approach.  This is mainly due to the limited number of destinations that will guarantee you sublime weather conditions within a relatively easy journey time.  It really does make a lot of sense to check out some of the best winter vacations as soon as possible and snap up best locations, luxury vacation rentals, and best deals – both for flights and accommodation.
---
Christmas
If you've never hopped off the traditional merry-go-round and side-stepped Christmas you don't know what you are missing.  I am, at heart, at true traditionalist.  Sadly, a lot of my tribe don't sign up to the carol singing / egg nog swilling perfection of December 25th.  So, every once in a while, I check out of the festive madness and go in search of some of the best places to visit in December that involve sun and sand.
My escapes take two distinct forms:
The full Christmas experience – just somewhere else; or
An amazing destination that isn't heavy on the tinsel and turkey.
I recommend both heartily.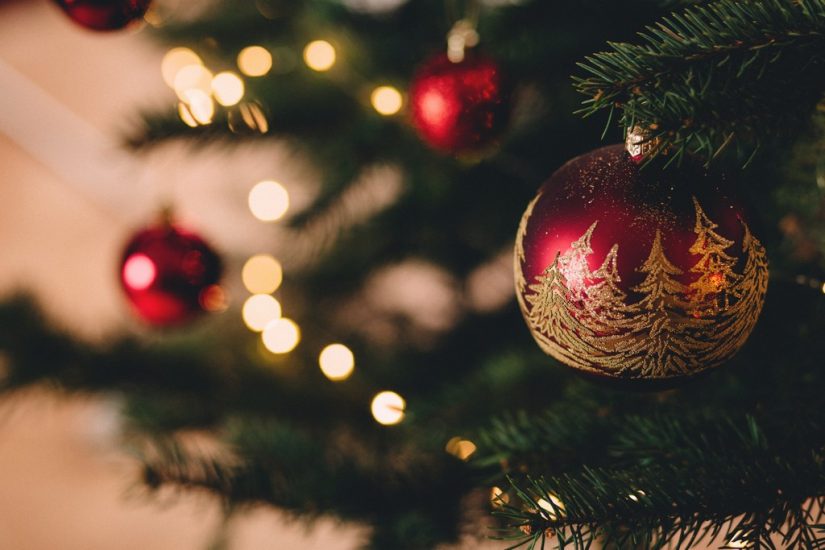 ---
Single Traveller Groups
If you are a singleton who isn't excited by the prospect of mainlining bad Christmas TV fuelled up on mince pies and mulled wine, why not get a group of like-minded adventurers together and take up residence, for the holiday period, in a luxurious villa on some not-too-distant shore.  Nothing compares to waking up in the delightfully sunny Turks and Caicos – stepping out of your divine beach-side residence, like Water Edge Villa or Sea Edge Villa and ambling along the endless stretch of coastline that is Grace Bay Beach.
With temperatures in Turks and Caicos staying faithfully in the low 80's for December and January, you can be assured of idyllic holiday conditions.  For more information on travel tips see our Essential Turks and Caicos Travel guide.  The award-winning Grace Bay Beach in the heart of Providenciales – the largest island of the Turks and Caicos – offers access to Smiths Reef – one of the finest diving and snorkelling destinations in the Caribbean.  You can enjoy horse-riding along the miles of beach, any number of thrilling water sports or just chill out by your private pool.  Christmas in T&C is memorable.  There are incredible illuminations with sparkling Christmas trees that compete with the star filled sky.
Another reason to consider T&C as one of your winter vacation ideas is that on 26th December the colourful festival, Maskanoo, takes place along Grace Bay.  A masquerade parade that follows a route through Providenciales, showcasing African masks and costumes, is complemented by delicious local fare like deep fried conch fritters.  The carnival atmosphere is so much fun for all the family.
---
Young Family Winter vacation ideas
If you are parents of very young kids a break away from the drudgery of preparing and hosting a Christmas is not to be underestimated either.  The endless drama leading up to Christmas, the debate over which set of grandparents do you visit over the holidays is immediately binned.  Why not invite both sets of grandparents to join you as you escape to paradise.  Your little ones will have one key question though – Will Santa find our stockings if we are on a beach in Barbados?  The answer is a resounding YES.  GPS solves all of that!  Just watch the fabulous movie Arthur Christmas to explain that concept!
For families with little ones, Christmas at Sandy Lane or at any of the Exceptional Villas within walking distance of this world-class resort is a must.  My number one choice is:  Tradewinds, the divine five-bedroom villa in the Sandy Lane Estate.  With access to the beach club at Sandy Lane, tennis courts and other five-star facilities, this property will accommodate an extended family who want to export their Christmas to a sunny destination.
Don't forget the brilliant Christmas Day Sandcastle Building Competition for little kids, hosted by Sandy Lane Resort annually.  It may feel a little un-Christmassy to be gazing out over the Caribbean but believe me, everyone will just love it!
---
Families with Teenage Kids
If you are parents (single or otherwise) to teenage kids or part of a blended family, the long-ish break from school and / or work over the Christmas period allows everyone to have a valuable bonding session as you snorkel like a pod of gorgeous dophins around the coastline of Costa Rica.  There's something rather soul destroying about investing hours labouring over a 'perfect' traditional Christmas dinner back home, only to find that the majority of the diners are slumped in front of tablets or phones for the duration of the day.
The perfect solution to this annual low point is to get onto a beach, feel that badly-needed sunshine on those tired bones, and re-energise the family unit.  Who says you can't have freshly barbecued fish served with delicious sides on your own private terrace overlooking the Pacific coastline of Costa Rica on 25th December?   Frankly, it just sounds divine to me!
---
Feliz Año Nuevo!
Happy New Year, as they say in Costa Rica.  One of the best places to travel in December is undoubtedly this incredible destination, with a plethora of great places to visit in Costa Rica.  The weather conditions are fabulous.  Warm and dry.  Yoga, surfing, hiking, engaging with nature all come into their own during this period.  To add another dimension, you could book your trip to coincide with the fun-filled New Year's Eve celebrations.
Like any country steeped in its Latin traditions, there are some quirky and fun things to do.  Why not join in with the locals and eat 12 grapes on New Year's Eve – each grape to be accompanied by a wish for each of the 12 months ahead.  Another fun tradition is choosing your underwear colour to bring auspicious good fortune.  Yellow underwear signifies general good luck for the year ahead.  Green will attract money and red will ensure your soul-mate finds you.  Before you dash off to Victoria Secrets and invest a small fortune in the perfect pieces to bring forth the desired outcome, you can simply get ribbons of each colour to hang outside your stunning villa.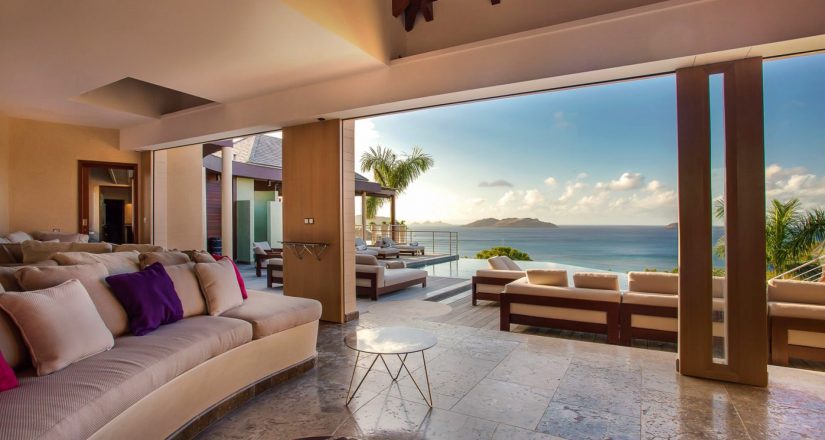 About Mairead Moriarty
Born and raised in Co Kerry, lived in London, New York, San Francisco, Dublin. Owner of one very battered suitcase, a well-worn passport and a million memories.
It seems very fitting for a travel writer that my surname translates as 'Skilled Navigator'. Apart from an occasion when, aged 3, I got lost in a Supermarket in Tralee, I have managed to live up to my name!
Curiosity is probably the driver that has sent me on magical mystery tours around the world. I want to 'feel' a place. I want all my senses to be engaged: from the history and geography that has influenced a country or city, the arts and achievements of its natives, anything and everything really.
Regardless of whether I am on a local train travelling through Morocco, or poking around in Marconi's study in Bologna or on a canal boat weaving through the heart of the English countryside, the same rules apply - ask questions, talk to locals, eat what they eat, sit quietly with nature and simply be.
Assimilate as much as is possible so as to understand the soul of a place. That is my passion. That is the compass by which I navigate.