A US passport is one of the most powerful in the world. However, a valid ID card and your birth certificate can be all you need to visit some of the most gorgeous vacation spots.
If you think you'll be limited to mainland US, think again. You may be surprised at the number of tropical islands and climates you can access.
Whether you've lost yours or are waiting for a replacement, here is a list of 12 places that American citizens can visit without a passport: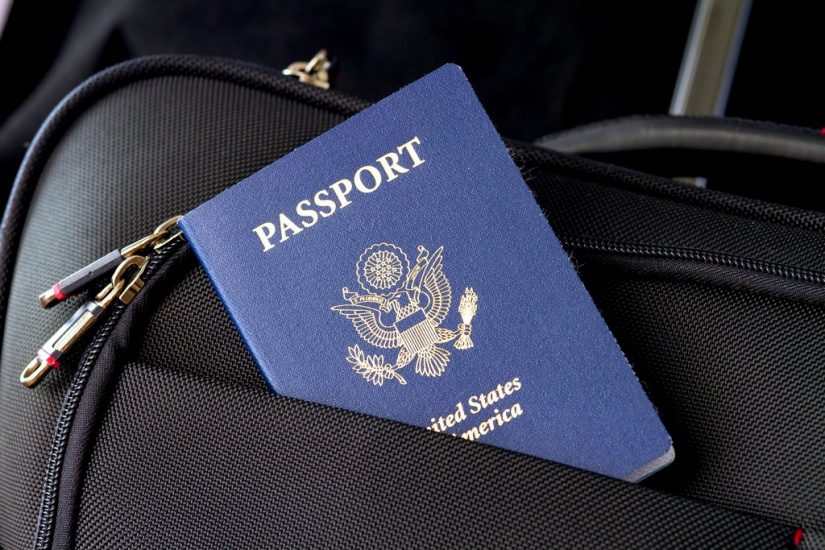 If you're looking for winter vacation ideas or a new summer getaway, we will ensure you can start booking your trip as soon as possible.
---
---
3. St Croix (US Virgin Islands)
Don't spend all winter wrapped up against the wind chill. Get on a plane and do what the smart geese do—fly south!
The many beaches of St Croix offer both lively and more secluded experiences too. Christiansted is the largest town to visit, with walking trails through the sweet-smelling Frangipani trees and underwater trails for snorkeling.
It's also a dream for history buffs. According to the official website, "St. Croix has flown the flags of Spain, The Netherlands, England, France, the Knights of Malta and Denmark." So, be prepared for plenty of historical landmarks and an array of cultures.
---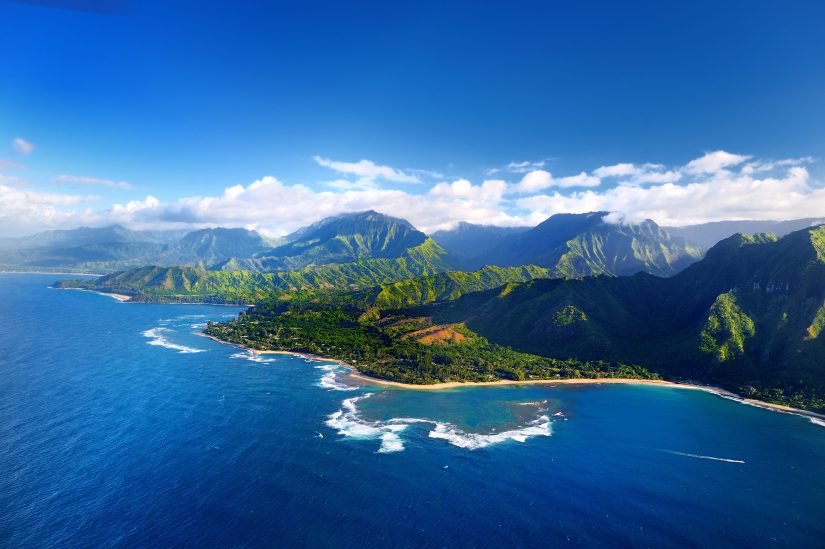 Second, did you know that one-third of all the pineapples in the world are harvested in Hawaii? You'll find this delicious fruit (technically a cluster of berries) often accompanies some of the best cuisine and beverages on the islands.
At Exceptional Villas, we have some fabulous Hawaiian villas that can become your home from home. We are particularly fond of the luxury villas Kauai has to offer and the Maui vacation rentals. (There is a hammock waiting for you with your name on it!)
Each one of the islands has its own unique personality. So, your no-passport vacation experience can include some island-hopping to take in all of the diversity of the 50th state.
Never underestimate the beauty of these islands. Their unique geographical location makes them the most isolated population center on the face of the Earth (2,390 miles from California, 3,850 miles from Japan, 4,900 miles from China, and 5,280 miles from the Philippines).
The Hawaiian alphabet may only contain 13 characters, but they all spell "sublime". At only 5 hours from LAX to Honolulu, you can swap "hello" for "aloha" in no time.
---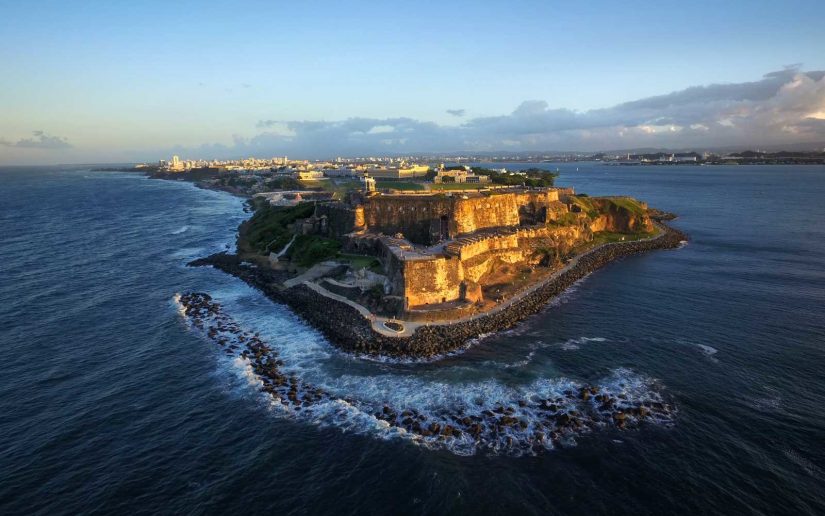 6. Mariana Islands
The Mariana Islands are a crescent-shaped chain of mostly dormant volcanic islands. These military outposts across the far margins of the Pacific have evolved into fascinating tourist destinations. 
Seemingly unremarkable little islands in the Philippine Sea, the Northern Mariana Islands had the geographical misfortune to lie at the heart of some of the greatest naval and land battles of World War II.
For anyone interested in the tragic history of the Battle of Saipan or the two battles of Guam, there are war memorials and military fortifications (some still in use today) to remind us of this small US outpost keeping watch from the distant reaches of the Pacific.
Regardless of your interest in the military past of these tropical islands, there is a fabulously untouched quality that's appreciated by all who see it. These islands are part of what is called "Micronesia" (made up of around 2,000 small islands in the northwestern Pacific Ocean). 
The world-famous Grotto along the Saipan coast (the largest of the Mariana Islands) is one of the best and most unique dive sites. Here, the perfectly blue underwater conditions light up incredible rock formations and sea creatures. 
Remote beaches, gorgeous coral reefs that create a calm lagoon, and the color of the native life help to create an unforgettable experience like no other.
---
7. Guam
Guam is another island in Micronesia that's also a territory of the United States. In under 8 hours, you can fly from Honolulu non-stop to Guam's seemingly endless miles of sandy beaches, waterfalls, and coconut trees.
Aside from a vibrant modern culture, Guam has 4,000 years of fascinating history to reveal to you. From pre-colonial civilizations to Spanish forts and WWII battle sites, there are plenty of stories to unravel.
---
8. American Samoa
A Polynesian gem, American Samoa is another US territory covering 7 South Pacific Samoan islands and atolls (ring-shaped reefs). The islands are stunningly beautiful and feature volcanic peaks, tropical rainforests, and incredible beaches.
As it's so remote, travel there can be tricky. Currently, Hawaiian Airlines is the only major carrier to American Samoa. They provide two flights a week round-trip from Honolulu to this tropical paradise.
---
Places you can travel to without a passport without getting on a plane
---
I am now going to focus on places you can travel to without a passport without getting on a plane.  The contiguous USA enjoys land borders with two spectacular and wildly different countries.  Canada and Mexico.
---
10. Mexico
Now that we've covered the serene destination that is Canada, let's look at something quite different. In my opinion, one of the best places to vacation without a passport has to be Tijuana, Mexico.
A short drive from San Diego, you will be transported into another world entirely—full of culture, delicious foods, electric nightlife, and Mexican villa rentals.
There are a lot of opinions on Mexico, most of which have been inflamed by Netflix's desire to create popular shows that focus on drug cartels and violence. However, there's a great deal more to the country than this.
Tijuana is a fun introduction to the authentic flavor of Mexico in a manageable bite. Many thousands of US tourists make the border crossing each year.
Weekends in Tijuana are especially popular for young travelers who want to enjoy a laid-back vibe and party scene. Tequila, craft beers, melt-in-the-mouth tacos, music—it's all waiting for you.
Art and design are two key features of this city, whether you look for them in cool galleries or the architecture. Turista Libre is a great way to see the city—leap onto these old-school buses/mobile bars and get to grips with Tijuana, its history, and culture. 
It's a noisy, busy, fun place to visit, and the same rules of behavior and safety apply here as they do back home. It's not some lawless outpost. It's a slice of rich and ancient culture waiting to be enjoyed.
---
11. Florida and Other US States
While you may have been looking further afield, staying in the US isn't an inferior choice. Taking a road trip across several states is a dream for hundreds of thousands of people across the globe.
If you don't have a valid passport, why not take a vacation to sunny Florida? Enjoy cities like Miami or take a trip to Orlando where the kids (and adults!) can enjoy Disney World.
You could also experience Caribbean flair in the southernmost point of the United States—Key West. This quirky little island is closer to Cuba than mainland Florida with epic sunsets, vibrant nightlife, and pastel-colored gingerbread houses.
---
A word on documentation
Traveling into all the countries and territories listed above can be achieved using a driver's license. If you wish to travel in and out of Canada or Mexico on a regular basis, then a NEXUS and SENTRI card serve both countries, respectively.
Getting back into the US is the critical consideration when you travel across borders.
It is important that you can prove your citizenship at the US border. A raised-seal birth certificate and a photo ID (e.g. a driver's license) should provide adequate proof. However, always check each location's restrictions and visa requirements before you travel, as legislation can change from time to time.
---
About Mairead Moriarty
Born and raised in Co Kerry, lived in London, New York, San Francisco, Dublin. Owner of one very battered suitcase, a well-worn passport and a million memories.
It seems very fitting for a travel writer that my surname translates as 'Skilled Navigator'. Apart from an occasion when, aged 3, I got lost in a Supermarket in Tralee, I have managed to live up to my name!
Curiosity is probably the driver that has sent me on magical mystery tours around the world. I want to 'feel' a place. I want all my senses to be engaged: from the history and geography that has influenced a country or city, the arts and achievements of its natives, anything and everything really.
Regardless of whether I am on a local train travelling through Morocco, or poking around in Marconi's study in Bologna or on a canal boat weaving through the heart of the English countryside, the same rules apply - ask questions, talk to locals, eat what they eat, sit quietly with nature and simply be.
Assimilate as much as is possible so as to understand the soul of a place. That is my passion. That is the compass by which I navigate.