If you are looking for places you can travel without a passport? Then you have come to the right place.
Is there anything better than that last-minute, get-outta-town plan? No stressing about where you put your important documents this time?
---
12 Destinations – You Don't Need a U.S. Passport
---
Here is a list of 12 places to travel without a passport that can make this a reality.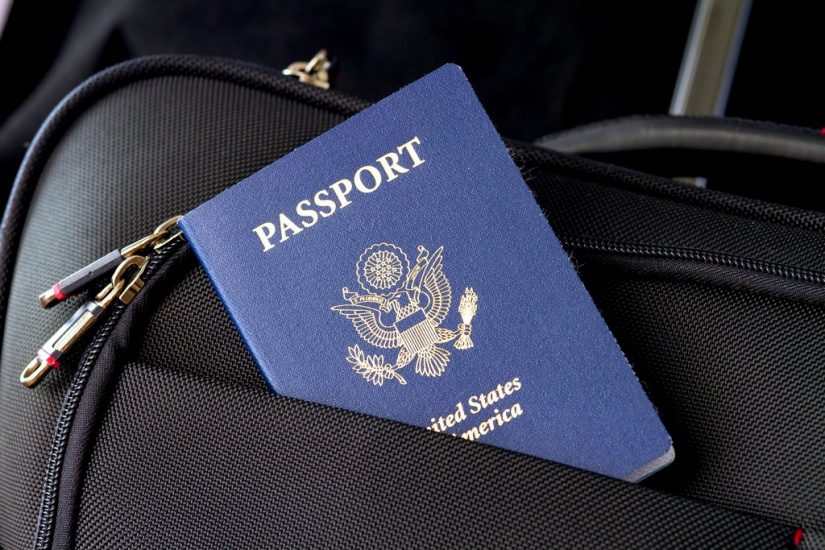 As winter is drawing in, let's look at some tropical places to travel without a passport. These Winter vacation ideas will ensure you get booking your trip as soon as possible.
---
---
3. St Croix US Virgin Islands
The many beaches of St Croix offer secluded or buzzy beach experiences too.
Don't spend all winter wrapped up against the wind chill factor, get on a plane and do what the smart geese do … fly south!
---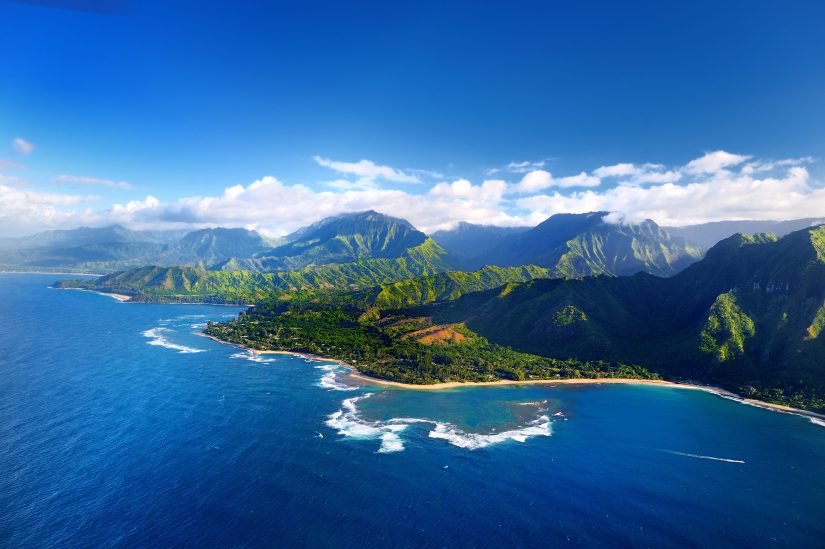 Second, did you know that one-third of all the pineapples in the world are harvested in Hawaii?
This will be no surprise as you will find this delicious fruit (technically it's a cluster of berries) accompanies some of the best cuisine and beverages on the islands.
At Exceptional Villas we have some fabulous Hawaiian Villas that can become your home from home.  We are particularly fond of the luxury villas Kauai has to offer and of the Maui vacation rentals.  There is a hammock with your name on it, just waiting for you!
Each one of the islands has its own unique personality and your 'no passport' vacation experience can include some island hopping to take in all of the diversity of the US's 50th State.
Never underestimate the beauty of these islands.
Perhaps it's their unique geographical location making them the most isolated population centre on the face of the earth (2,390 miles from California; 3,850 miles from Japan; 4,900 miles from China; and 5,280 miles from the Philippines) that contributes to the matchless experience.
The Hawaiian alphabet may only contain a mere 12 letters but they all spell 'sublime'!
At 5 hours from LAX to Honolulu, you can so easily get away from the everyday USA experience.  Aloha!
---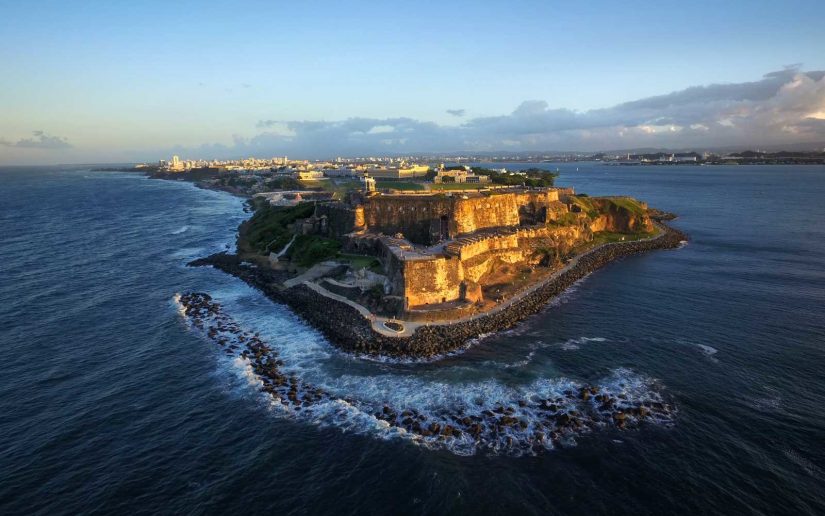 6. Mariana Islands
The last destinations that I am going to focus on that fall into the category of exotic vacations without passport are some military outposts across the far margins of the Pacific that have evolved over time into a fascinating tourist destination.
The Northern Mariana Islands are island outposts in the Philippine Sea.  Seemingly unremarkable little islands, they had the geographical misfortune to lie at the heart of some of the greatest naval and land battles of WWII.
For anyone with an interest in the tragic history of the Battle of Saipan or the two battles of Guam, there are war memorials on the islands and military fortifications – some still in use today – to remind us of this small US outpost keeping watch from the distant reaches of the Pacific.
Regardless of your interest in the military past of these tropical islands, there is a fabulously untouched quality to these pretty places.
Remote beaches, gorgeous coral reefs that create a calm lagoon, the local colour of the native life all adds to your adventure.  The world-famous Grotto along the Saipan coast, the largest of the Mariana Islands, is a diverse dream.
The perfectly blue underwater conditions light up incredible rock formations and colourful sea life.  These islands are part of what is called Micronesia.  You might have to look it up to really understand what that means in terms of both geography and culture but if you want a trip like no other, this might be the very destination for you.
---
7. Guam
Guam is an island in Micronesia in the Pacific Ocean and is part of the United States. It is a territory and not part of the fifty states. In under 8 hours you can fly from Honolulu non- stop to Guam.
---
Places you can travel to without a passport without getting on a plane
---
I am now going to focus on places you can travel to without a passport without getting on a plane.  The contiguous USA enjoys land borders with two spectacular and wildly different countries.  Canada and Mexico.
---
Ever since the War of Independence, the US has been shrugging off its Englishness and embracing its unique multicultural personality.
If you've ever wondered what the US might have looked like if it left the British Monarchy as sovereign of its nation then a trip due North to Canada might give you a glimpse behind that veil.
Of course, it's not all cucumber sandwiches and cricket in this gigantic and modern nation but there are some interesting historic places to visit.
If you are on the East Coast of the  US then an amazing roadtrip to embark on is a drive up through New York State, stopping over at Niagara Falls.  Spring and Fall are the least hectic times to visit the Falls and you can join a boat tour under the falls (Maid of the Mist) and visit Cave of the Winds.
The Falls form a natural border between the US and Canada.  And what a border!  Be prepared to be wowed by Mother Nature's greatest floor show!
Once you cross the border into Canada, it is less than 100 miles to Toronto.  This incredible city, sitting on the edge of Lake Ontario, is a hybrid of modern skyscrapers and old Englishness.  In the 1815, this city was known as York.
The name 'Toronto' derived from an old Huron road meaning 'Plenty' and it's fair to say this is an excellent word to describe the myriad outdoors, historic and fun things awaiting in this vibrant city.
On the US West Coast, you can grab a ferry, train or drive due North from Washington State to enter Canada.
Vancouver seems to be the general destination for such trips but let me suggest you try White Rock, a seaside city just a few miles north of Blaine.  Or perhaps visit Victoria, the capital city of British Columbia lying just across the Puget Sound.
Lots of restaurants and theatres with its very own castle – Craigdarroch Castle – make this a fabulous weekend getaway.
Oscar Wilde may have said that England and the US were two countries divided by a common language but I think you'll find more commonalities with your Northern cousins than you might expect while still enjoying a fresh new experience.
---
---
11. American Samoa
American Samoa is a U.S. territory covering 7 South Pacific islands and atolls. The islands are stunningly beautiful and feature volcanic peaks, tropical rain forests and incredible beaches.
Currently, Hawaiian Airlines is the only major carrier to American Samoa. They provide two flights a week round-trip from Honolulu, Hawai'i.
---
A word on documentation
Travelling into all the countries and territories listed above can be achieved using a Driver's License.  If you wish to travel in and out of Canada or Mexico on a regular basis, then a NEXUS and SENTRI card serves both countries respectively.
Getting back into the US is the critical consideration when you travel across borders.
It is important that you can prove your US citizenship at the US border.  A Raised Seal birth certificate and a photo id (eg. Driver's license) will provide adequate proof.
There are some visa requirements for some destinations but these can be transacted at the border.
It is always worthwhile checking with the relevant border authorities pre-travel as the legislation surrounding travel changes from time to time.  Bon Voyage!
---
About Mairead Moriarty
Born and raised in Co Kerry, lived in London, New York, San Francisco, Dublin. Owner of one very battered suitcase, a well-worn passport and a million memories.
It seems very fitting for a travel writer that my surname translates as 'Skilled Navigator'. Apart from an occasion when, aged 3, I got lost in a Supermarket in Tralee, I have managed to live up to my name!
Curiosity is probably the driver that has sent me on magical mystery tours around the world. I want to 'feel' a place. I want all my senses to be engaged: from the history and geography that has influenced a country or city, the arts and achievements of its natives, anything and everything really.
Regardless of whether I am on a local train travelling through Morocco, or poking around in Marconi's study in Bologna or on a canal boat weaving through the heart of the English countryside, the same rules apply - ask questions, talk to locals, eat what they eat, sit quietly with nature and simply be.
Assimilate as much as is possible so as to understand the soul of a place. That is my passion. That is the compass by which I navigate.