Marbella has long been the go-to destination for the rich and famous. In the sixties and seventies, Marbella became one of the most well-known European Playgrounds rivalling St Tropez and Monaco. Bridget Bardot, King Juan Carlos, Sean Connery and The Rolling Stones were all seen enjoying the areas unbeatable weather, Luxury Marbella Villas and of course the incredible Marbella Restaurants.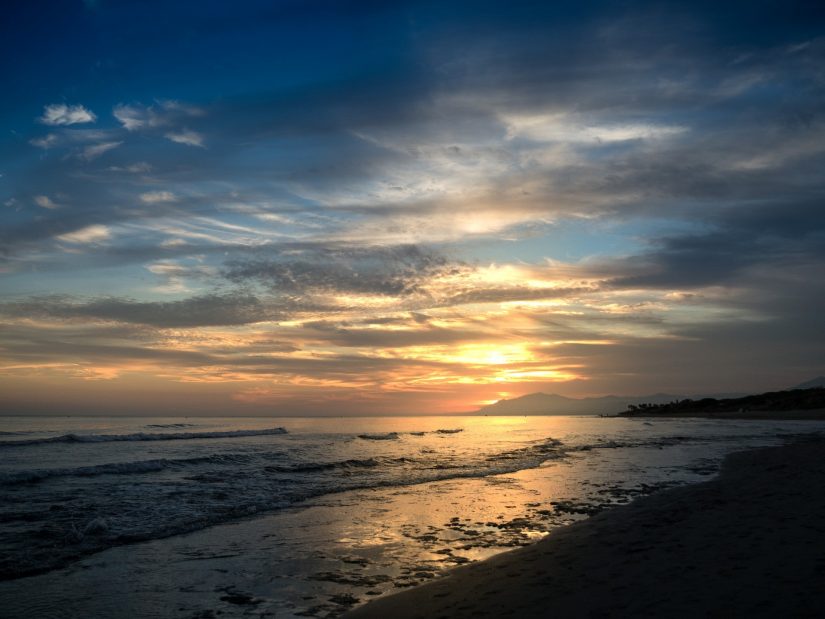 Today Marbella is still the perfect choice for someone looking for great food, glamour, fabulous shops and sunshine.
Since the heady early days of tourism when Prince Alfonso and Bridget Bardot were seen dining together in some of the Marbella Restaurants, the gourmet scene on the Spanish Coast has gone from strength to strength.
Today you are likely to spot Eva Longoria, Antonio Banderas, Tom Jones, Michelle and Barak Obama, Lenny Kravitz and Bryan Adams dining in some of the best Marbella Restaurants.
While there are some incredible Spanish Restaurants in Marbella, especially those owned by celebrity chef Dani Garcia, one of the hallmarks of the Marbella Restaurant scene is the sheer variety of cuisines.
For example, some of the best restaurants in Puerto Banus and Marbella are Italian, Thai and Japanese. Marbella Restaurants on the Beach are also worth a special mention. There are not many places on the planet where you can dine on the freshest of seafood while having your feet in the sand and the ocean lapping close by.  Marbella has many excellent options where you can do just that!
The other hallmark is that Marbella has a wide variety of restaurants.  You will find glamourous fine dining restaurants with up to 3 Michelin stars, great tapas restaurants offering incredibly good value and everything in between. Last but not least, Marbella is very health-conscious, so there are some excellent vegan and organic restaurants
We are delighted to present our guide to the best restaurants in Marbella. All you need to do is enjoy.
---
Marbella
---
Aderezzo
Plaza General Chinchilla 2, 29601 Marbella (Malaga) Tel. (+34) 655645319
If you are tired of the usual dishes, discover our menu and you will see that adereZZo is a different cuisine, simple dishes rooted in the Mediterranean tradition, informal and fun to share and always with an Andaluzz flavour. Excellent food, lovely atmosphere, located next to the famous Plaza de Los Naranjos in the heart of the Old Town. EV: Highly Recommended.
---
Los Naranjos
Restaurant Los Naranjos is located at the historic Old Town of Marbella.Enjoy a lovely atmosphere where you can dine underneath the orange tree gardens. They have been more than 50 years creating unforgettable experiences to their customers.
Plaza Los Naranjos 13, 29601, Marbella. Tel.+34-952-185-447
---
Skina
Calle Aduar 12, 29601 Marbella (Malaga) Tel.(+34) 952 76 52 77
In Skina Marbella, a Mediterranean cuisine based on high-quality products is elaborated, with creative touches of avant-garde and modernism, an exquisite mixture of contrasts in which the flavours of traditional Andalusian cuisine are released: a kitchen full of sensations and pleasures.
And all completed with a varied and select wine list that will make the palate of our guests rise to the maximum expression of good taste. EV: Very modern, Michelin Star with excellent food.
---
Casa Tua
Ortiz del Monilnillo 14, 29600 Marbella 
Tel: +34 951 712 227
Our Mission at Casa Tua is to establish relationships with our customers, with outstanding food and friendly efficient service. We strive for the best experience for our guests.
You will be comfortable, relaxed and delightfully charmed that you spent your evening at Casa Tua. EV: Very small restaurant, with a lovely atmosphere. Wander around the old town to absorb the atmosphere, have a coffee in Orange Square before or after dinner.
---
Messina
Av. Severo Ochoa 12 – 29603 Marbella 
Tel: +34 952 86 48 95 / +34 679 77 00 62
The Messina restaurant opened in 2003 as a life project for its owners Pía Ninci & Mauricio Giovanini. 
The Messina Restaurant has a Michelin Star since 2016. It is located on the main avenue of Marbella, next to the Amare Hotel. The menu offers local products such as seafood all from the Marbellí coast.
In all dishes, you can see a great technique, with a simple and elegant presentation. EV: Quiet, refined atmosphere, excellent food.
---
Payalla Y Mas
The Paellas y más restaurant offers traditional cuisine made with regional products. Specialized in paellas, fideuas, Iberian de bellota; Ham and sausages, grilled and cooked varieties, as well as large selection of salads and seafood. With a variety of spaces to dine, a large sunny terrace, a romantic indoor restaurant. There is an ideal space for all.
C. Hermanos Salom, 3, 29601, Marbella. Tel.+34-952-822-511
---
Arco Tapas Bar
Calle Peral 14, Marbella 
Tel: +34 952 76 53 89
Established in 2013, this is the place to go for the best tapas in Marbella: fresh, delicious food in a comfy ambience in the heart of Marbella Old Town`. EV: It is tricky to get reservations for this very nice, small, casual and inexpensive tapas bar – just let our concierge know if you wish to book
---
El Patio De Marsical
Calle Virgen de los Delores, 3, 29601, Marbella 
Tel: +34 952 86 77 01
The devotion to good food and good wine has led us to tour our peninsula in search of the best products. We started a new path together to explore our gastronomy and contribute to this courtyard, a place to enjoy in good company. EV: The restaurant has a lovely atmosphere, with singing waiters!
---
Restaurant Il Cortijo
Calle Peral 14, Marbella 
Tel: +34 952 76 53 89
El Cortijo in the heart of Marbella, is a restaurant where you can taste the best dishes from traditional Andalusian cuisine. The homemade menu is made up of traditional recipes, which will make you feel at home. In El Cortijo, you will taste the best-baked lamb, as well as excellent Paella. Would you like to try an unforgettable culinary experience? Then let El Cortijo seduce your palate! EV: Lovely, casual Spanish restaurant.
---
The Harbour
The Harbour Bar and Restaurant Marbella is an elegant and friendly restaurant located on the first floor of the Real Club Maritimo, in the marina. With stunning views and a fresh vibrant atmosphere.
Real Club Marítimo, Marbella, 29602. Tel.+34-952-865-534
---
Garum
They are inspired by the ability of the "garum" sauce to transform the flavour of food, to offer a distinguishable, gastronomic experience. With a beautiful selection of wines to accompany the menu.Enjoy lovely sea views on their spacious terrace and stay for the sunset.
Garum, Paseo Maritimo, Avda. de la Fontaniilla, 29602. Tel.+34-952-858-858
---
Puerto Banus
---
Los Bandidos
Muelle Ribera 35, Puerto Banús, 29660 Tel: +34 952 815 915
Front line of the world-famous Puerto Banús in Marbella for over 31 years, Restaurante Los Bandidos offers innovative classic cuIsine in elegant casual surroundings. It is a small and cosy restaurant, so it is highly important to book in advance by telephone, as it is busy at all times throughout the whole year. EV: Scandanavian influence, very popular, wonderful atmosphere. Highly recommended. Booking essential.
---
Amore & Fantasia
Muelle Benabola, Local 5. Puerto Banús 29660
Tel: +34 952 81 34 64
Amore & Fantasia is not just an Italian restaurant. In this gastronomic space, you will experience the best flavours of Italy with high-quality cuisine.
On the menu, you will find traditional pizzas, pasta and risottos, to exquisite meat and fish dishes that will not disappoint.
Amore & Fantasia invites you to enjoy an unforgettable culinary experience with the best of Italian cuisine. EV: Casual Italian restaurant with a lovely atmosphere, overlooking the port and yachts.
---
La Sala
Calle Juan Belmonte, s/n, 29600 Marbella Tel: +34 952 814 145
La Sala uses fresh, carefully sourced ingredients to make all our beautiful dishes. Our breakfast menu is served from 10 am and the menu of the day changes weekly and is great value at just €15* for two courses.
An all-day bar menu is also available as well as the A la Carte menu – both of which offer delicious mouth-watering dishes all made from fresh, carefully sourced ingredients. EV: Trendy restaurant with live music and good food
---
Golden Mile
---
Bibo
Calle Principe S/N, Hotel Puente Romano, 29601, Marbella
Tel: +34 951 60 70 11
BiBo is a dynamic, eclectic and casual space in which different environments co-exist with harmony. The three concepts of BiBo share the Andalusian character, as well as nods to different parts of the world.
Dani García dishes that his gastronomic memory has been accumulating in trips inside and outside Spain. BiBo is a culinary travel guide created to enjoy a global cuisine fused with the chef's roots. This is a must-visit restaurant even if you're only enjoying a short weekend getaway. EV: Modern style tapas, Michelin recommendation.
---
Thai Gallery
Hotel Puente Romano, Avenida Principe Alfonso Hohenlohe, s/n, 29600 Marbella Tel: +34 952 81 83 92
Ornate interiors and tantalising scents await as your luxurious prelude to dinner at Puente Romano's Thai Gallery.
Effortlessly combining authentic recipes with adventurous twists, our Thai Gallery is no ordinary Thai restaurant.
Modern interiors flooded with light set the scene for cutting-edge cuisine, delicately prepared with edible origami. From the start to the end of your exotic fine dining experience, each course is designed to enchant the senses. EV: Highly recommended, an excellent Thai restaurant.
---
Nobu
Puent Romao Resort, Bulevar Principe Alfonso von Hohenlohe, s/n 29602, Marbella
Tel: +34 952 778 686
All the signature Japanese/Peruvian fusion dishes that make up the 'Nobu Style' are here – the iconic Black Cod Miso served on butter lettuce, Chilean sea bass, Sashimi tacos, Wagyu beef – plus some additions like Padron peppers that give the food a local Mediterranean twist.
There's also a wonderful wine list including local Spanish wines that work beautifully with fish and sushi on offer. EV: Nobu is Nobu! It will not disappoint.
---
Dani Garcia
Bulevar Principe Alfonso von Hohenlohe s/n, 29602 Tel: +34 952 764 252
It is a young, fun and innovative brand that is born from the illusion, the love for cooking and the taste for things well done. Dani García with three Michelin stars is one of the Andalusian chefs with the greatest international projection.
As a concept creator, he seeks flavour above all, giving priority to product quality, tradition, innovation and excellence. EV: One of the top restaurants in Marbella. Booking essential.
---
Roostiq
Following the popular Madrid restaurant, Roostiq have opened in Marbella. They champion the farm to table concept. With their own farm and locally sourced goods and with delicious dishes!
Within a beautifully, elegant setting.
Urbanization Villa Parra Palomeras 61, 29602. Tel.+34-952-146-075
---
Lobita Del Mar
Bulevar Principe Alfonso von Hohenlohe no 178, 29602
Tel: +34 951 554 554
Located in full mile of Marbella gold, Lobito de Mar Marbella is a beach bar without a beach, a bar resalao. A restaurant like the usual, with a traditional menu where the product is the main protagonist; Every day our staff moves to the best fish markets in all of Andalusia to bring the freshest fish to the restaurant. EV: Modern fish restaurant.
---
Trocadero Beach
Playa de Santa Petronila, 29610 Marbella Tel: +34 610 70 41 44
Like a good beach bar, it mainly offers Mediterranean cuisine to enjoy on the beach. With a markedly Mediterranean character and excellent raw material, they offer to their customers to taste a wide variety of dishes where rice, fish and meat make up the backbone of their menu. EV: Excellent for lunch, directly on the beach.
Reservations are essential, especially on Sundays.
---
Marbella Beach Club
Bulevar Principe Alfonso von Hohenlohe, 29600, 
Tel: +34 95 282 2211
Our legendary steps-from-the-sea Beach Club owes much of its fame to the extraordinary international daytime buffet. Highest-quality fresh ingredients: exquisite salads, grilled-in-front-of-you meats, traditional paella and just-caught fish.
Every day of the year, diners are tempted with an extraordinary display of platter upon platter of European, Asian, Lebanese and Spanish flavours. EV: Famous lunchtime buffet, expensive but excellent!
---
Marbella Club Grill
Bulevar Principe Alfonso von Hohenlohe, 29600, 
Tel: +34 95 282 2211
Dine under the stars surrounded by the scent of jasmine and bougainvillaea or in our dining room with its rich interior centred by the legendary grill. The menu features classics such as soufflés along with innovative dishes created by award-winning chef, Juan Gálvez.
Only the best cuts of meat reach the grill and the emphasis is on seasonally available ingredients. EV: Stunning in the summer, with a very romantic terrace.
---
Victors Beach
Urb El Ancon, Marbella, 29600 
Tel: +34 639 55 30 88
Long established chill-out location, Victor's Beach is located just off Marbella's Golden Mile.
The atmosphere is laid back and friendly. It has changed since being connected by the seafront promenade from being a hidden gem to a more conventional established front beach bar with sunbeds.
The restaurant features local seafood and Afro-Caribbean cuisine on the barbecue. EV: Open for lunch only and on good weather days! Simple but excellent food.
---
Besaya Beach
Urbanisation Coral Beach KM 176, Marbella 
Tel: +34 952 777 299 / +34 661 78 85 14
Besaya Beach is located on the seafront in Marbella, very close to Puerto Banús and a few meters from the beach.
At your table, you will find our interpretation of the typical Mediterranean cuisine, with a "nouvelle cuisine" approach. EV: One of the nicest Marbella restaurants on the beach and is great for lunch.
---
Tahini
Hotel Gran Melia Don Pepe Hotel, Marbella
Tel: +34 952 902 936
The Tahini restaurant opening in Marbella in 2014 and offers the most modern and authentic Japanese cuisine. I an idyllic and romantic setting overlooking the bay of Marbella, their elegant Japanese restaurant enjoys the best panoramic views of the sea from its large protected terrace. EV: Lovely Japanese restaurant located directly on the Paseo.
We recommend a drink in Cappucino before or after dinner!
---
Cappucino Cafe
Jose Melia s/n, Hotel Gran Melia Don Pepe, Marbella
Tel: +34 952 868 790
Cappuccino in Marbella is located on the beachfront at the Hotel Gran Melía Don Pepe. Their philosophy is to offer a guarantee of quality, service and good music and we don't disagree! They offer the perfect cappuccino in the morning and some of the best cocktails by night.
They also offer some exquisite breakfast, lunch and dinner options. EV: Wonderful for breakfast or lunch, pre or post-dinner drinks, or a casual dinner. Highly recommended.
---
Villa Tiberio
Carretera N-340, Km. 178.5, Marbella
Tel: +34 952 77 17 99
"What we are trying to do is offer the best that Spain produces, which our chefs incorporate into the Italian and international recipes."
The pasta is homemade, the sauces rich and full of flavour, the Osso Bucco, made with Dutch veal, is finger-licking good. Even the fettuccine salmone is made with the finest Scottish smoked salmon.
Capesanti e gamberoni Alla Thermidor; porchetta Alla Villa Tiberio (crispy roast suckling pig): Anitra all' orange, plus baby lamb braised in Barola wine are only a few of the signature dishes that have made the restaurant such a popular rendezvous. EV: One of the most beautiful Italian restaurants in Marbella, gardens and terrace in the summer are stunning.
---
Benahavis
---
Amanhavis
Calle Pilar 3, 29679 Benahavis, Nr Marbella Tel: +34 952 85 60 26
Amanhavis is a rustic, yet elegant restaurant, specializing in serving Creative Andalusian Cuisine. Daily, the Chef goes to the surrounding markets finding what is fresh and in the season to create six daily changing menus. Hence guests can choose from six starters, eight main courses and four desserts.
The atmosphere is similar to a very cosy living room, where you will feel at home and get pleasure from a truly wonderful cuisine and evening EV: Lovely atmosphere and food. Explore the pretty mountain village before dinner if you have time!