Harbour Island in the Bahamas is truly one of the most unspoiled and beautiful natural places on our planet.
It is no wonder then that Harbour island villas are also some of the best Bahamas vacation rentals and why some of the world's most discerning clients choose to spend their vacation here. These rentals have long been popular with celebrities.
The island offers a level of luxury, relaxed sophistication, authentic Caribbean culture, safety and privacy combined with some of the world's best beaches. This combination is not found in many other places in the world.
Famous names such as Robert De Niro, Richard Gere, Harrison Ford, Mick Jagger, Tiger Woods and Jimmy Buffet are all known to have spent time at one of the Harbour Island Bahamas Rentals at one time or another. Some, like Elle MacPherson of them, have even chosen to buy homes on the island.
To understand the attraction of Harbour Island, one must delve a little deeper into its attractions.
---
Attractions
Harbour Island is tiny.
It is just 3.5 miles in length and half a mile in width. It has less than 2,000 permanent residents, but in that tiny space, it is jam-packed with gorgeous vacation rentals, incredible restaurants, chic and trendy shops, luxury five-star boutique hotels, pastel-coloured wooden houses, and last but not least incredible beaches.
The island is a world away from the hustle and bustle of everyday life. There is an unbelievable relaxed atmosphere. The moment you step on the island, you will feel it. No one is in a rush, and the only thing that is likely to delay you getting from A to B is the hens and their baby chickens crossing the street!
One of the charms of Harbour Island is in what it doesn't have. There are absolutely no high rises, no casinos, no golf courses, no night clubs and no fast food restaurants.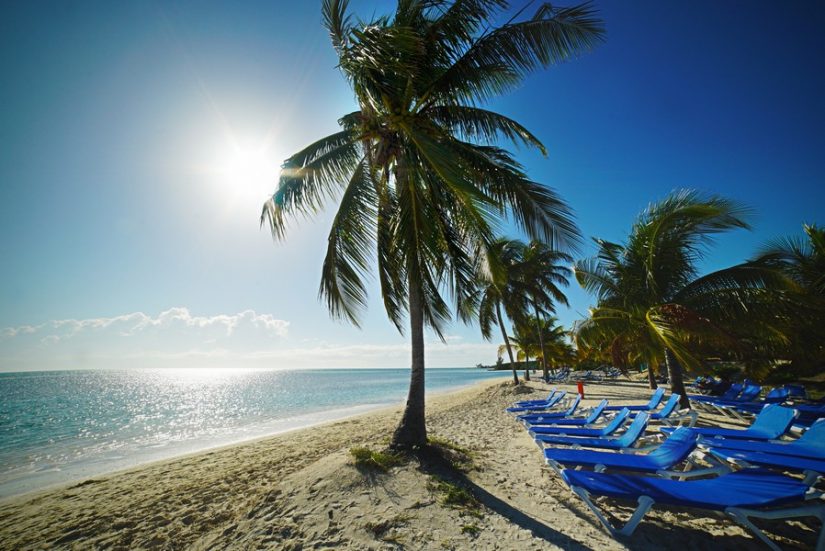 When I describe the place to people who have never been before, I like to say to them imagine Nantucket Island, The Hamptons, or one of the quaint New England Towns. Then make them much smaller and put them into the exquisite beauty of the Caribbean. Throw in a little colonial history and Caribbean culture, and you will start to get an idea of Harbour Island in The Bahamas.
Harbour Island is off the coast of its much larger neighbour Eleuthera Island. It is about 60 miles northeast of Nassau.
---
Getting to Harbour Island
Getting to Harbour Island is pretty easy. You can board a ferry from Nassau, and it takes about 2.5 hours. Don't' expect luxury, but the journey is nice.
Alternatively, it is possible to fly directly from Nassau in just twenty minutes with Bahamasair and Southern Air Charter. It is also possible to fly directly from Fort Lauderdale with United Airlines, Jet Blue Airlines and Silver Airways.
Lastly, there are direct flights from Orlando to North Eleuthera Airport with Jet Blue Airlines and United Airlines. From North Eleuthera Airport (ELH), it is a short 20-minute journey to Harbour Island.
First, you take a short taxi from the airport to the dock, and from there you can take a 5-minute taxi boat to Harbour Island.
Take a look at our comprehensive guide on getting to The Bahamas for further information.
---
Arrival
Once you arrive in paradise, the best way of getting around is by golf buggy. There are lots of companies that provide rentals, but we strongly advise that you book them well in advance, especially in high season.
Our complimentary pre-arrival concierge service at Exceptional Villas will be delighted to organize this for you. Some of the vacation rentals will include one or two golf buggies in the price.
You can arrange to pick up your golf buggy at the dock, but we strongly recommend that if it is your first time arriving at Harbour Island that you arrange for the golf cart be delivered to your Harbour Island Villa Rental.
The island is tiny, but it does take a day or so to orientate yourself.
---
About the Island
The Bahamas and Harbour Island first became a British Crown Colony in 1718. In 1720, there were just 175 inhabitants. During the late 1800's Harbour Island became quite prosperous farming citrus fruits, tomatoes and Pineapples.
Harbour Island's only town is called Dunmore Town, and it got its name from John Murray, who was the fourth Earl of Dunmore between 1786 and 1798. The locals who were not farming were busy building ships.
Tourism
Tourism first started to the Island in the 1920s. It was during this time that word got out about its spectacular Pink Sands Beach.
In 1941, Bahamas Air had their inaugural flight to the area, and this helped tourism to the area to take off. The Coral Sands Hotel was the first hotel built on the island by American actor Brett King.
The Coral Sands Hotel was closely followed by some beautiful private homes, many of which are today's Harbour Island Bahamas Vacation Rentals. Harbour Island was the 49th member of the British Commonwealth to gain its independence from England in 1973 and getting its flag.
Royalty
King Edward the VIII who abdicated the throne when he could not marry divorcee Wallis Simpson, was famously dispatched to The Bahamas and Harbour Island by Winston Churchill. He was given the title of Duke of Windsor at that time and became governor between 1940 and 1945. It was during this period that he was also considered to be a Nazi Sympathizer. Even though although Edward, The Duke of Windsor was reluctant to be in The Bahamas, the couple fell in love with two places in The Bahamas; Harbour Island and Cable Beach.
India Hicks, who is Granddaughter to Lord Mountbatten, is one of Harbour Islands most well-known residents. She first became well known when she was one of Princess Diana and Prince Charles bridesmaids. More recently she commentated on the Royal wedding between Prince William and Kate Middleton. She then had a very successful career in New York as a model before meeting and falling in love with David Wood, a Hotelier. It is now possible to stay in one of her three houses. Her three harbour island villa rentals are a wonderful mix between a British colonial past and Caribbean flavour.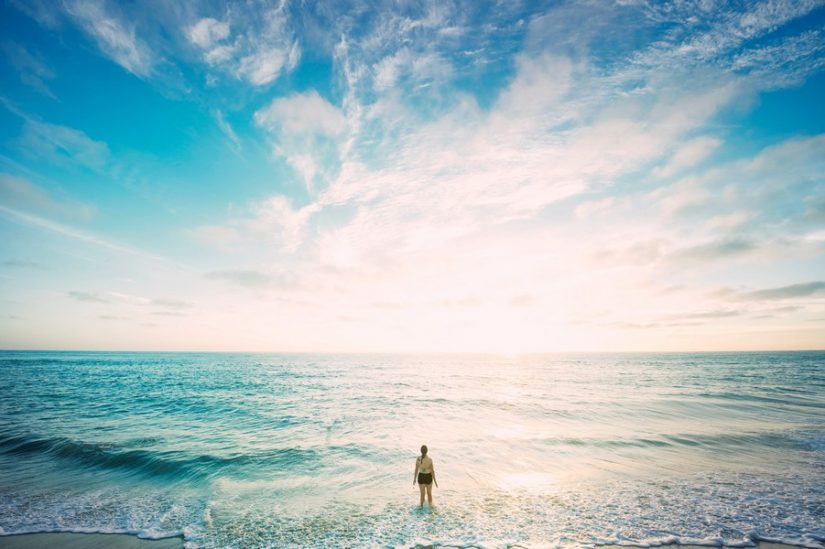 She also operates a very successful lifestyle and fashion brand between Harbour Island and London. India Hicks also has associations with nearby Windermere Island because her father, David Hicks, built and designed homes on Windermere. The home which is called Savannah has inspirations from the Nile in Egypt and an ancient Temple of Pharaoh Zoeser from the third dynasty.
---
Beaches
A review of Harbour Island in The Bahamas would not be complete without mentioning the beaches and in particular Pink Sands Beach. It is widely considered to be one of the best beaches in the Bahamas and the world.
It's on the east side of and runs almost the entire length of the island. As the name suggests, the sand is a beautiful light pink and very soft and fine. The waters are crystal clear and very turquoise, especially when the sun is shining, which it often does in The Bahamas.
The beach is 3 miles long in total and relatively flat, so it is possible to go for a lovely early morning run or walk. There are lots more beaches on the west side of Harbour Island. Many of them are much smaller but equally beautiful and are accessed only by some of the Harbour Island Bahamas Vacation Rentals.
---
Harbour Island Bahamas Rentals
---
Kings View Villa
Kings View is a stunning eight-bedroom family home that is also truly one of the most wonderful of the Harbour Island Bahamas Rentals. Kings View Villa is on the sought-after west side of the island overlooking the nearby island of Eleuthera. It has a private stretch of beach, two swimming pools and a boat dock. Kings View is both relaxed and luxurious in equal measures.
The villa has everything you will need while on vacation. There is a 25-meter lap pool which is perfect for getting some good exercise as well as a heated plunge pool which is perfect for relaxing while enjoying the fabulous view or chatting with friends and family whilst sipping a glass of rose!
Kings View Villa is brand new but has the feel of a more traditional home. The result is you receive all the modern conveniences of a brand-new build but also feel like you are experiencing authentic Bahamian living.
The location of Kings View Villa is hard to beat. It is in a very quiet and private area of Harbour Island yet just minutes to the town of Dunmore where you will find some fabulous restaurants and bars. It is also just a very short drive to Pink Sands Beach. If you fancy a change of scenery, a water taxi will pick you up from your dock and bring you to neighboring Eleuthera, which is another stunning Bahamas Island. It is also possible to visit some of the other islands and with so many things to do in the Bahamas; it is well worthwhile investigating.
The villa comes complete with an exercise room, table tennis, pool table, entertainment system, wet bar and barbecue.
Kings View is the perfect villa for an extended family holiday, a special occasion such a wedding, anniversary or birthday. It is also great for a group of friends wishing to have a vacation of a lifetime together.
---
La Palmeraie
La Palmeraie is a stunning 9-bedroom contemporary masterpiece on Harbour Island. It has a prime location directly on the famous Pink Sands Beach. It is truly one of the newest and most luxurious Harbour Island Villa Rentals. It is also one of the largest and is capable of welcoming 18 guests in total. The scale makes La Palmeraie the perfect villa for a very special occasion or extended family group.
La Palmeraie is five stars the whole way. It provides an incredible level of luxury, comfort and service. The whole house has lots of light due to the use of double height glass front and back. But there is no doubt that the second you enter the door of the villa, your eye is drawn to the huge swimming pool and the views of the pink sand and Ocean beyond.
The gardens are extremely well maintained, and there are plenty of comfortable chairs and sun loungers to relax and enjoy the warmth of the Bahamian sun. To the right of the pool area is a gorgeous gazebo which can sit up to 18 people. The gardens and pool terrace is where you will most likely spend many of your meals with friends and loved ones enjoying fabulous food to the sounds of the lapping of the waves.
This beautiful home comes complete with a huge jacuzzi pool, tiki hut, spa with massage room, fully equipped gymnasium, steam room, home theatre, hammocks, office and library. It also features the latest in high tech music and sound systems.
---
Windwhistle Villa
Windwhistle is another brand-new addition to the luxury rental market on Harbour Island.
This villa is smaller than La Palmeraie and Kings View, with five bedrooms sleeping up to 10 people. But it is equally charming and luxurious. The house is brand new and resembles a blend between Georgian Architecture and local Bahamian design.
Windwhistle, Harbour Island has a near perfect location on the west side of Harbour Island. It is in an extremely private and beautiful location yet is still only a couple of minutes' drive to all the activities at Dunmore Town.
It is also just a couple of minutes to Pink Sands Beach. The villa has its small private cove, a private swimming pool and a boat dock which can accommodate boats of up to forty feet.
---
Three Bees Villa and Estate
Three Bees is a stunning colonial house which has been exquisitely restored and now one of the most luxurious Harbour Island Villa Rentals in The Bahamas. Villa Bee is also the largest rental property on Harbour Island with a total of 13 bedrooms sleeping up to 26 people.
There are five bedrooms in the main house, and a further seven bedrooms spread between three guests' cottages in the grounds of the Estate. Guests who book the whole compound also have exclusive access to Bayside which is a luxury tented village where you can enjoy days relaxing in the sun, swimming in the private cove and long leisurely lunches with friends and family.
The location of Three Bees Harbour Island is hard to beat. It is situated on the northeast side of Harbour Island in a very quiet and exclusive residential area directly on the very beautiful Pink Sands Beach.
Three Bees Estate is one of the best Caribbean villa rentals for large extended family groups, a corporate retreat, wedding or any special occasions such as a birthday party or anniversary. It is possible to rent the main colonial house with just five bedrooms by itself. It is also possible to rent the three guest cottages which are called Mamana, Wood Star and Cara Cara by themselves. The guest cottages are perfect for a honeymoon or a smaller group of friends or family looking for a relaxed holiday in a perfect location.
About Alexandra Baradi
Alexandra Baradi is the founder and owner of Exceptional Villas. She started the company 1992. Alex is a hotel manager by background and has travelled around the world in search of the best villas.
Her personal passion for travel and her entrepreneurial flair for making guest feel very special from the moment they enquire to the moment they arrive home, has enabled Exceptional Villas to become the world's leader in luxury villas.
She believes anything is possible when you travel with Exceptional Villas and ensures you will be pampered every step of the way.
Alexandra and her team all have one thing in common; to provide their guests with an unmatched holiday experience and to go beyond expectations.
Each of the team members specialise in just one destination rather than in multiple destinations allowing them to become total experts in their fields.
Both Alexandra and her team spend much of their time travelling to all the destinations inspecting new villas and re-inspecting already featured villas.