Well, who doesn't love islands?  There's just something so contained about them. Add a dash of heavenly sunshine and some lush beaches and the idyllic Caribbean Islands become the standard-bearer for the very best in vacation islands just about anywhere in the world.
As an island dweller (albeit of a more atmospheric and brooding North Atlantic variety) I am naturally drawn to islands. Why you might ask?  Isn't the epitome of holidays to get away from the everyday?
And, of course, the answer is a resounding yes!!  But as every day for me involves a heavy dose of slate grey seas and misty hillsides the direct opposite of all of this dark green Celtic romanticism is the turquoise splendor of the islands in the Caribbean.
I do like to keep one element of some my escapes the same though … and that is choosing a self-contained island destination.
And why islands, you might ask. Well, in my experience, they are generally possessed of a very well-defined personality. There are no land borders where language, culture and cuisine get a little diluted or blurred.
There's the additional pleasure of driving around the circumference of some of these brilliant Caribbean destinations constantly having the sea off the port side of your car and never having to retrace your steps – you simply drive in one continuous loop until your luxury vacation rental comes into view again.  Fabulous!
So, my fellow travellers, let's get going and take a meandering and mellow tour through some of the best Caribbean islands.
---
Exactly where does the Caribbean begin and end?
The Caribbean Sea covers an area of over one million square miles.  Yes, it's huge!  It reaches across an area of the Western Hemisphere from Central America, Mexico, Cuba southwards encompassing the many islands of the West Indies, British and US Virgin Islands, Jamaica, Barbados, Antigua, St Lucia ….  Within this magnificent blue expanse lies not only the second largest barrier reef in the world but some of the most stunning islands found anywhere on this planet.
White sandy beaches dotted with coconut palms that stretch for miles along temperate turquoise shorelines is the picture-postcard offering of any Caribbean island and this you'll find everywhere. But the islands are much more than their shorelines, the interior of these dots in the ocean is generally lush and tropical.
The hilly or mountainous regions speak to an ancient volcanic past.  Rivers, waterfalls, trails, rich farmland, plantations, wildlife, sweet fruits and bounteous crops all co-mingle to create islands that are naturally attractive.
Ever since 1492 when Christopher Columbus & Co accidentally arrived onto the warm shores of the Caribbean followed very swiftly by the English, Dutch and French the Europeans have left their imprint across many of the islands.  For better or worse, their legacy is seen in some key cultural sites in the likes of Barbados, Jamaica and Aruba – just to name a few.
As tourist destinations, some of the best islands to visit for that beach perfect holiday can be found in the Caribbean.  Exceptional Villas has been offering lucky clients access to some of the most luxurious beach-side villas and opulent resorts for decades.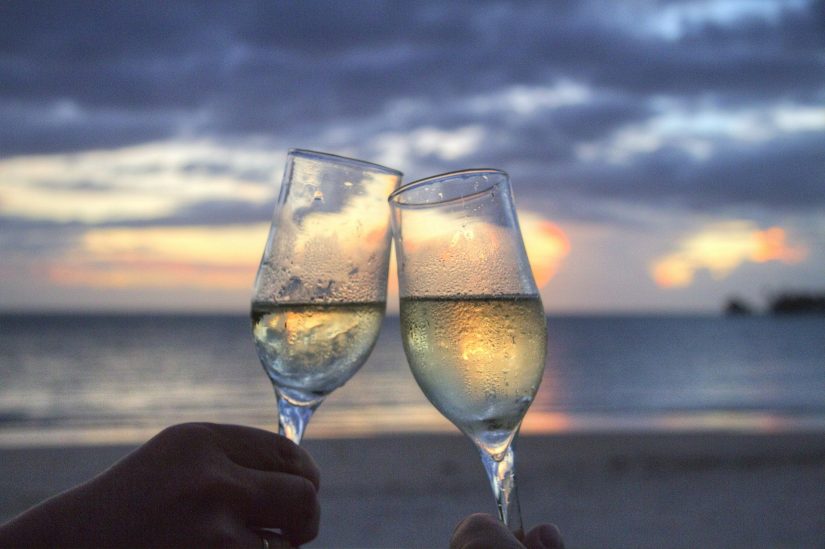 About Mairead Moriarty
Born and raised in Co Kerry, lived in London, New York, San Francisco, Dublin. Owner of one very battered suitcase, a well-worn passport and a million memories.
It seems very fitting for a travel writer that my surname translates as 'Skilled Navigator'. Apart from an occasion when, aged 3, I got lost in a Supermarket in Tralee, I have managed to live up to my name!
Curiosity is probably the driver that has sent me on magical mystery tours around the world. I want to 'feel' a place. I want all my senses to be engaged: from the history and geography that has influenced a country or city, the arts and achievements of its natives, anything and everything really.
Regardless of whether I am on a local train travelling through Morocco, or poking around in Marconi's study in Bologna or on a canal boat weaving through the heart of the English countryside, the same rules apply - ask questions, talk to locals, eat what they eat, sit quietly with nature and simply be.
Assimilate as much as is possible so as to understand the soul of a place. That is my passion. That is the compass by which I navigate.