Part of the great pleasure of travel is the number of new tastes and flavours that we encounter on foreign shores.  Anyone who has traversed the globe already knows how regional dishes and traditional methods of cooking can vary from place to place.
Nowhere is this more evident than in the Caribbean.
A combination of cultures and history bring a wealth of amazing influences to the table to create wildly different dishes and taste experiences.  From meat to spices, lush fruits and seafood, there is a world of culinary delights awaiting you under a banner called Caribbean Food.
Let's look at some of the wonderful dishes that are the foundation for Caribbean cuisine as we know it today.  Here are a selection of must-try national dishes of the Caribbean.
---
Barbados – Flying fish and Cou Cou
Flying Fish and Cou Cou is the national dish of Barbados.  The Cou Cou is cornmeal prepared with onions, okra and thyme.  It is topped with crispy fillets of Flying Fish, very similar in texture and taste to sea bass.  Over this, a spicy gravy or sauce is poured. Checkout this Flying Fish and Cou Cou recipe.
It captures all the spice and flavours of wonderful Barbados.
Another classic dish from Barbados is Pudding and Souse.  The Souse refers to pork that's been boiled and pickled with onion, lime, cucumber and peppers.  It's served with the pudding that is made up of steamed sweet potatoes, herbs and peppers.
This dish is best enjoyed cold and is traditionally eaten as a Saturday luncheon.  Historically, the pork used was the off-cuts of the animal eg. Trotters, snout, offal.  Today, tastes have evolved, and the Souse uses much better cuts of lean pork.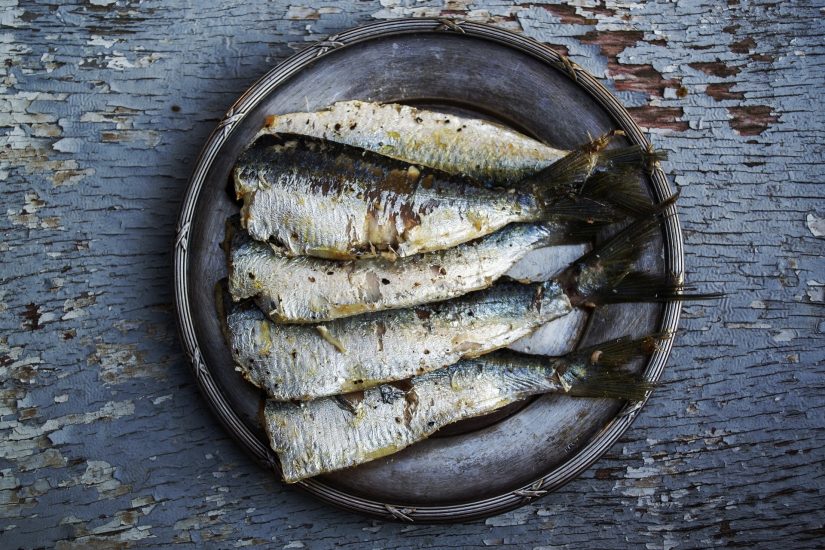 In fact, a great number of Caribbean dishes that began life as peasant dishes, relying on the unwanted pieces of meat and fish, have all been upgraded and include the finest ingredients to appeal to the tourist palate.  Saying that you will find in traditional homes across the Caribbean, cooks will revert to the traditional recipes, enjoying the rich flavours and textures that come from putting, say, a goat's head in a stew!
Note:  Just a note of interest, you will find dolphin listed on some menus in Barbados.  Fear not, it is simply an incorrect translation.  The fish you will be eating is Mahi Mahi.
---
Jamaica – Jerk Anything!
Any discussion about West Indian cuisine wouldn't be complete without mentioning jerk.  Essentially, the jerk seasoning is a paste made from All Spice (a ground berry found in the Caribbean), scotch bonnet peppers that are fiery devils, garlic, thyme, cinnamon, nutmeg … and so much more.
This rich spicy paste is then dry-rubbed onto meat or wet marinated.  Allowing the meat to absorb the powerful flavours of the rub ensures the food that hits your plate is a heady combination of flavours enhanced by the barbecuing smoky cooking process.
The meat once cooked has a dark, sometimes blackened look to it.  It is delicious, aromatic and tender.  Unquestionably, it is the authentic taste of West Indies food.  And like all good local food, it's sometimes more authentic enjoyed at some of the best Jerk Shacks found in Jamaica.
Of course, the popularity of Jerk means that this great Jamaican creation has reached into all of the other territories and countries of the Caribbean and beyond.  It is truly a global phenomenon now and there are many Jerk seasoning recipes to be found if you want to try to make this at home.
Saying that nothing really compares to the pleasure of dining on a plate of jerk chicken at some gorgeous beach shack in Jamaica watching the waves roll in onto a white sandy beach.  It doesn't get much better than this.  Divine!
If you are looking for the culinary answer to Viagra, look no further than the Jamaican staple Mannish Water.  It is a soup made up of meat from a male goat, vegetables, yams, scotch bonnet peppers and some savoury dumplings.
A splash of rum can add another element to this lively dish.  It certainly is a manly offering and you will have to see if there are any extra benefits of enjoying a bowl of this stew/soup.
As you can see, a great number of the Caribbean dishes have evolved from home cooking.  The dishes contain a lot of easily sourced vegetables, herbs and spices so would have been the staple food of the working classes across the Caribbean.  This in no way takes from the flavour or delight of the food.
In fact, I find it is like opening a window into the past when we see how the tradition of curry arrived via the British into the West Indies and is now a staple in every home.  Yet have taken on their own personality over time to become a true original.
As well, so many of the spices like cloves, nutmeg and cinnamon were introduced to the Caribbean centuries ago.  It's hard to believe they aren't indigenous to the islands as they are now so embedded in so many wonderful dishes.
---
Antigua – Fungee and Pepperpot
If you are relaxing in one of the fabulous villas of Antigua or Barbuda you will definitely see Fungee and Pepperpot appear on many menus across the islands.  The Fungee is a cornmeal and okra dumpling that acts as the carbohydrate component of the dish.
It accompanies the Pepperpot made up of a selection of meats or pieces of fish.  These are cooked in a rich spiced sauce with aubergine and vegetables.
The two elements, Fungee and Pepperpot, are combined to create a hotpot style recipe.  It is the national dish of Antigua.
---
The Dominican Republic – Mangu
The hearty breakfast Mangu is a traditional dish of the Dominican Republic that sees boiled and mashed plantain topped with sautéed onions and accompanied with fried eggs, fried cheese or avocado.
The plantain works well as a savoury staple and when boiled and mashed essentially becomes the Caribbean version of mashed potatoes.
The Mangu recipe is straight-forward and this can be easily made at home.
---
Turks and Caicos – Fish Fry
Fish Fry in Providenciales just wouldn't be the same without deep-fried conch fritters.  These tasty bite-sized delights are breadcrumb coated morsels served with a tangy dipping sauce.  The conch is a large mollusc, that is farmed at the Conch Farm on Providenciales the largest of the Turks and Caicos Islands.
This conch farm has become one of the better-known tourist stops when visiting T&C.  The Conch appears on lots of menus as it has a versatile quality that lends itself to delicious dishes like Conch Ceviche Salad or a Caribbean lasagne using conch instead of beef.
---
Costa Rica – Gallo Pinto
Rice and Peas turn up in many variations on plates across the Caribbean.  Technically, it is rice and beans as a kidney bean or similar legume goes to make up the dish.  Rice cooked slowly in coconut milk with peppers and spice with some kidney beans thrown in and you have one tasty accompaniment to breakfast, lunch or dinner.
In Costa Rica, their version of Rice and Beans is called Gallo Pinto and it is the national dish.  Literally meaning spotted rooster, Gallo Pinto is a much darker and flavourful variation of the Caribbean Rice and Peas.  It is a breakfast food and is usually served with fried eggs. Here is a recipe for Gallo Pinto.
It's hard to go back to an oatmeal breakfast if you spend a few weeks in heavenly Costa Rica breakfasting on Gallo Pinto each day!
---
Trinidad and Tobago – Doubles
If you want to try good street food then Doubles, a tasty breakfast option, from Trinidad and Tobago is for you.  Made with two flour wraps, filled with Channa, a spicy chickpea curry, this is a food you eat on the go.
The locals say it's the best hangover cure ever.  Well, whether you are recovering from a wild night of delicious rum tasting or just looking to start your day with a substantial meal before you hit the surf, Doubles might be the perfect go-to snack for you. You can try this at home using this doubles recipe.
---
St Lucia – Green Figs and Salt Fish
The national dish of St Lucia is Green figs and Salt Fish.  The green figs in question are actually unripe bananas or plantain.  These can be found in all good West Indies food markets back home.  You will find plantain appears in so many dishes throughout the Caribbean and provides a good carbohydrate accompaniment to meat and fish dishes.
The Salt Fish of this recipe is usually cod that was imported in slave times from Canada.  It was distributed to workers who would then use spices and herbs to improve the flavour of the fish.
Bananas were plentiful across St Lucia and these were simply boiled to add more body to the dish.  It might not look like the most attractive dish as it is served without a sauce but the flavours work so well together.  It's a slice of history.
---
Grand Cayman – Turtle Stew
You can be assured of the usual Caribbean offerings around Grand Cayman with one notable addition;  Turtle Stew. To anyone who hasn't grown up eating turtle, it can seem rather cruel to be snacking on such a cute creature.  It is a significant meat source in Grand Cayman and across many of the Caribbean islands.
On Grand Cayman, the production of Turtle meat is very regulated with only farmed turtles reaching the table.
This approach has ensured less poaching of wild turtles thus contributing significantly to the survival and growth of the species.  Any local restaurant across the Cayman Island group will have a turtle stew on the menu.  I am told it has a gamey quality, a bit like a venison or dark chicken meat texture and flavour.
---
The Bahamas – Guava Duff
I do like to end my meal on a sweet note.  Look no further than Guava Duff.  The indigenous fruit of the Bahamas is combined with a sweet dough.  It looks like a Swiss Roll but unlike the sponge texture, the dough is steamed rather than baked.
This gives a lovely moist and rich finish to the cake.  A butter sauce infused with rum is poured over slices of the Guava Duff.  Heavenly!
---
Sustainability
If you like for your food choices to make a positive contribution to any area, I always suggest you buy foods that are grown and produced locally.  This really helps farmers and fishermen make a good living.
As well, choosing meats and fish that have been raised and caught in a sustainable way rewards the food producers for good practices.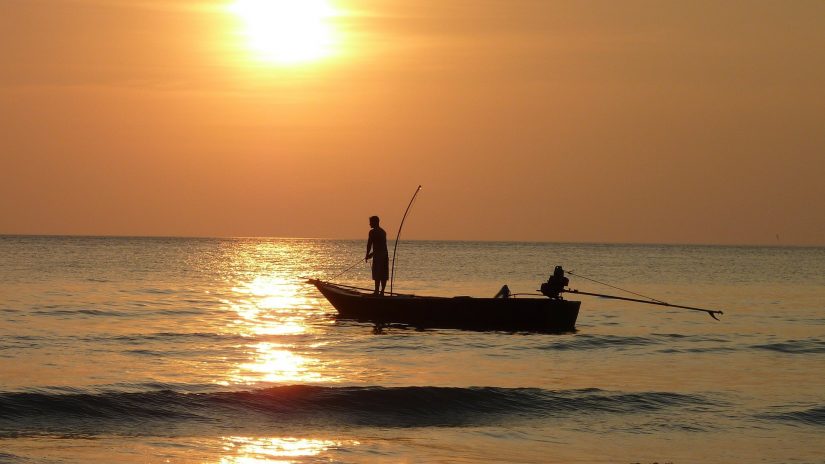 Across the Caribbean, there is a top thing you can do to improve life under the waves and that is chosen Lionfish on any menu.  This fishy interloper has barged its way into the Caribbean and is causing damage to the coral reefs and havoc among marine life all across the region.  Due to its venomous spikes, it has no natural predator, other than man, and is reproducing at an alarming rate.
Fishermen and divers are rewarded for catching this bully and Lionfish is now a popular feature on many menus up and down the Caribbean.  It is a white, tender, flaky, delicately flavoured fish that's comparable to snapper.  So, be sure to add this to your gourmet experiences while on vacation.  You get a delicious dinner while also helping the marine life around the Caribbean.
---
Conclusion
Of course, these are authentic foods of the Caribbean – dishes that any small, family-run institution will produce to perfection.  Better yet, if you are lucky enough to be staying at an Exceptional Villa with your own amazing chef or cook, they will prepare authentic Caribbean foods and dishes that will bring it all alive for you.
With millions of tourists travelling into this part of the world annually, you can be sure that in addition to the popular Caribbean food you will be able to enjoy world cuisines that range from sushi to Italian to Chinese to the good old American burger.
Many of the high-end restaurants across the region take the best Caribbean foods and dishes and give them a very 21st-century twist.  Jerk spice meats can appear in refined variations as fabulous morsels on tasting menus.
Plantain and Bread Fruit that have been the staple of the working man (and woman) throughout the islands are still part of the Caribbean culture food story but with a new edge.  Cornmeal, that fed slaves and plantation workers for centuries remains a culinary staple in Caribbean foods.  The dishes evolve but there is an unbroken link all the way back to Africa and Europe.
To me, this is the greatness of food.  It transforms over time continuously adding new influences and adapting existing ingredients into exciting and fresh interpretations.  As I always say, the food is the story of where we live and visit and like the people, it is constantly changing and surprising.
Prepare to be wonderfully surprised by the variety of delicious National dishes of the Caribbean.  Food that is somehow enhanced further because you are eating it with those you love whilst having the vacation of your dreams.  Let's just say, it's a feast of the senses!! Bon Apetit!
About Mairead Moriarty
Born and raised in Co Kerry, lived in London, New York, San Francisco, Dublin. Owner of one very battered suitcase, a well-worn passport and a million memories.
It seems very fitting for a travel writer that my surname translates as 'Skilled Navigator'. Apart from an occasion when, aged 3, I got lost in a Supermarket in Tralee, I have managed to live up to my name!
Curiosity is probably the driver that has sent me on magical mystery tours around the world. I want to 'feel' a place. I want all my senses to be engaged: from the history and geography that has influenced a country or city, the arts and achievements of its natives, anything and everything really.
Regardless of whether I am on a local train travelling through Morocco, or poking around in Marconi's study in Bologna or on a canal boat weaving through the heart of the English countryside, the same rules apply - ask questions, talk to locals, eat what they eat, sit quietly with nature and simply be.
Assimilate as much as is possible so as to understand the soul of a place. That is my passion. That is the compass by which I navigate.