Some of the best snorkeling in Caribbean can be described as some of the best snorkeling in the world.  The diverse islands with their array of stunning beaches offer a rich and tantalising experience for all water babies.  Whether you are an experienced snorkeler, who can confidently explore underwater reef formations or are a gifted dabbler who is more at home doing a casual meet and greet with some brightly coloured fishy friends in the shallows, there's something for everyone in the Caribbean.  So, which Caribbean island has the best snorkeling? Here's my top 10 Caribbean destinations for all you snorkel enthusiasts.
---
10 Best places to snorkel in the Caribbean
---
Cayman Islands
A great deal of the pleasure in snorkeling is getting up close with some of the interesting inhabitants that go about their daily lives in their watery wonderland.  Probably the best Caribbean island for snorkeling that involves some impressive sea creature has to be Grand Cayman.  It doesn't get more thrilling than have a face to face encounter with the gentle and curious citizens of Stingray City.  Don't be put off by their rather frightening name, these extraordinary creatures are very zen and seem to be as fascinated by their visitors as we are by them.
If you are a novice snorkeler or shepherding little ones on their first adventure, you will find the Wreck of the Cali that sits adjacent to George Town, Grand Cayman's capital, really worth a visit.  The old boat has become part of the fabric of life for colourful fish and sea creatures that weave in and around the underwater ruin.  You can walk from the beach and see urchins or a cheeky octopus or two lounge around the wreck.  It's an easy day out and guaranteed to impress even the most jaded of teenagers.
Grand Cayman is also famous for diving.
---
St Kitts
 If you are wondering which Caribbean island has the best snorkeling, then you'll find St Kitts is close to the summit of a lot of the top 10 lists.  This pretty island nation with its twin island, Nevis, enjoy a rather splendidly isolated setting in the Caribbean.  The islands are formed from ancient volcanic activity that has created the beautiful and interesting mountainous terrain.  All of this volcanic activity adds to the spectacular and unusual layout under water too.
In addition to gorgeous reefs, there are networks of underwater caves as well as a few shipwrecks too.  The dive sites aren't overwhelmed with visitors so you and your party can enjoy space to explore and meld into the magic underwater world.  As a very interesting add-on, you can try a SNUBA excursion which involves snorkeling with an attached oxygen line that's dropped from your boat.  This helps you to dive a little deeper with some added confidence.  Why not check out some of the stunning St Kitt's luxury villas where you can relax and unwind after a day of underwater exploration.
---
US Virgin Islands
The US Virgin Islands and specifically St John have earned a reputation as one of the best places to snorkel in Caribbean.  It's a combination of many factors.  First of all, the water quality is exceptional.
Second, there's a very well-established large underwater route off Trunk Bay that is signposted identifying the flora that proliferates along the reef.
Third, the water temperatures are sublime.  If you are new to snorkeling, do take the time to get instructions from an experienced local as it will ensure you and the marine life you encounter enjoy a happy meet and greet.
Exceptional Villa's Concierge Team can book a snorkel instructor for you and your family.  Some of the beautiful villas in St John come with water sport equipment that's included as part of your vacation rental.  The Exceptional Villas team will be delighted to advise you on all these details.
---
The Grenadines
If you are looking for the best Caribbean island for snorkeling from beach, then the sublime Grenadines might be just for you.  This collection of exclusive and beautiful islands is ringed by powder white sand and gentle sea conditions.  This is one of those Caribbean destinations that doesn't get too busy.  You will find peaceful beaches with a lot of wide-open waters that you can explore almost in isolation.
The island of Canouan's offshore reef is easily accessed and has some spectacular examples of brain coral and waters teaming with colourful fish.   The word exclusive and luxurious are bywords for life on Mustique or St Vincent.  You won't be short of perfect beaches to snorkel from.  It's the castaway experience with divine villa accommodation to retire to each evening after a day of gentle snorkeling.  Bliss.
---
Antigua
As one of the most picturesque and exclusive destinations in the Caribbean, it's great to know that the beauty doesn't stop at the shoreline.  With some of the best shore snorkeling in the Caribbean, Antigua with gorgeous beaches opening onto peaceful and clear waters is up there with the best. Stingray City in Antigua is a must-see attraction.
The barrier reef is a kaleidoscope of colours – think pink coral, sea anemones and a multitude of colourful fish.  You won't have any difficulty finding Nemo on a snorkel here.  Antigua is famous for having 365 beaches so plenty to choose from if you want to do a bit of off shore snorkeling.  Cades Reef is probably one of the best sites on Antigua as it has a 2 mile long reef that is a habitat to so much marine life.  With underwater guides who can introduce you to the best marine views, this add-on can be the highlight of a trip to this heavenly destination.
---
Grand Turk
The weather in Turks and Caicos is one of the major attractions for visitors each year.  That and the fabulous water conditions.  With terrific underwater visibility, there's a lot to see and explore especially from Grand Turk.
There are some dramatic drop offs easily accessed from Grand Turk.  It's considered one of the world's best dive sites.  It certainly has plenty of thrilling challenge and might be considered one of the best Caribbean island for off shore snorkeling.  Add a motor-assisted power snorkel to a day out and you can cover more territory and look into the mystical abyss that can drop up to 6,000 feet just off shore.  Embrace the vastness of the ocean as you safely snorkel above this magical void.
Check out our essential Turks and Caicos travel guide.
---
The Bahamas
The Bahamas is by far one of the best Caribbean snorkeling destinations. The Bahamas, made up of 700 islands, cays and atolls is a paradise for all who enjoy water sports.  Some of the very best Caribbean snorkeling from shore can be a delightful add on to any luxury vacation in this independent Commonwealth nation.  The clarity of the water around The Bahamas has a wealth of marine life, making this archipelago a winner for snorkeling enthusiasts.
A luxury vacation to one of our gorgeous villas can include a day trip by boat to some unspoiled and secluded beaches.  A lazy picnic can be built around a day or snorkeling in the shallows just off shore.  The year-round warm water conditions add just another layer of joy to an already divine experience.  The geography and topography of The Bahamas with sand bars, coral reefs, uninhabited atolls with the added umph of seeing extraordinary sea fans and jewel toned fish that weave through the yellow and purple corals, make a Bahamian vacation a once in a lifetime experience.
---
Jamaica
Jamaica has some of the best snorkeling in the Caribbean. It's one of those fun and fabulous destinations that wraps up music, food, beaches and culture in such a tantalising package.  If you are keen to incorporate some physical activities in your vacation, then the best Caribbean island for snorkeling and hiking has to be Jamaica.
From the deep blue to the high blue.  You can explore the waters offshore from Negril.  Booby Cay named for the distinctive birds that congregate on its shores welcomes snorkelers who want to explore underwater caves and beautiful coral reefs.
Travel out with one of the local tour guides who can safely shepherd you through this magical underwater kingdom.   When you've explored the deep blue, you can then take to the hike trails of the high Blue Mountains.  Green, rugged and with dramatic views, this is a fabulous add-on to a luxury villa vacation in Jamaica.  You'll be thrilled with all of the activities Jamaica has to offer.  How better to work off some of the calories from all that spicy jerk and rum punches.
---
Anguilla
Anguilla has to be one the best caribbean snorkeling destinations. Paradise and perfection are words that spring to mind when you travel to Anguilla.  This British Overseas Territory is made up of one small main island and a few pretty islets.
Sandy Hill Bay, that never gets too hectic, is one of the best places to lounge on white sands and dip in and out of the warm waters.  Shoal Bay East is a great point from which to explore underwater sea fans, wildly coloured wrasses fish and a multitude of other sea creatures.
Take a boat slightly off shore to tour the outer reefs and get a more dramatic perspective on the extraordinary naturally formed underwater architecture that amazes lucky visitors. If you like to build a bit of a party into a day at the beach, visit Sandy Island where each Sunday there's a sunrise to sunset party.  Delicious rum punches and tasty food are all part of the experience.
---
Barbados
This island of Barbados is that all-round vacationers dream.  Luxury accommodations, dramatic and sublime beaches and probably one of the best Caribbean snorkeling destinations too.
It certainly helps that there are two dedicated marine parks.  One adjacent to the capital Bridgetown contains numerous shipwrecks that add a real sense of adventure to any dip beneath the waves.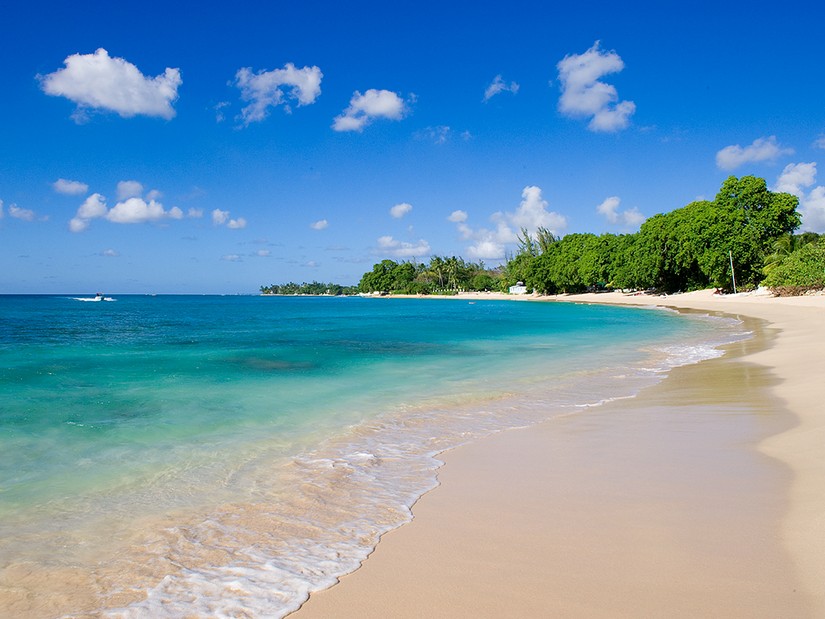 If you are a fan of Barbados history, then the story of Barbados's maritime past can be explored on these underwater tours.  The cute sea turtles are abundant in Barbados and a trip to Turtle Bay will allow you to get very close to these curious and gentle creatures.   Include a private boat charter and you can enjoy a bespoke lunch at sea.  Time your trip to capture one of the unforgettable sunsets and you have the perfect recipe for romance.
---
We build amazing memories for you.
Let the award-winning Exceptional Villa's sales team talk you through your dream snorkel vacation.  With decades of experience, we delight in introducing our valued clients to experiences and destinations that are both beautiful and exclusive.  Whatever literally floats you boat, we have a line on it and will be delighted to build a bespoke vacation like no other.
Last but certainly not least ….
Snorkeling is a skill that can be mastered by most people.  Wearing the right sized equipment is key to safe enjoyment as is having a few useful lessons from a snorkel instructor to ensure everyone understands how to proceed with safety.  Introducing children to snorkeling is so worthwhile and with time and care, you can kick start a lifetime of marine adventure for your tots.
But never forget you are a guest when you slip beneath the waves.  The coral, plants and marine life that proliferate in their underwater kingdom need our best selves to engage with them.  They are part of our natural world that must be respected and valued.  It's always worth remembering to use cosmetics and sunscreen products that are ecologically sound and don't contain harsh chemicals that might damage the diverse flora and fauna.  Check out the weather conditions before you embark on any water-based activity.  Never snorkel alone.
Also, please don't physically touch underwater plants, fish or mammals unless an experienced guide has given you permission to do so.  Always be guided by locals about where's best to dive or swim.  For example, during certain seasons, turtles will be laying eggs so certain parts of beaches might be off limits.  Don't forget to take a camera that works well underwater as you'll want to capture some of the amazing sights.
This natural world is to be cherished so it can continue to excite and amaze generations to come.  Be a good visitor and like the old saying goes:  Take nothing but photographs and collect only memories.
Happy snorkeling!
About Mairead Moriarty
Born and raised in Co Kerry, lived in London, New York, San Francisco, Dublin. Owner of one very battered suitcase, a well-worn passport and a million memories.
It seems very fitting for a travel writer that my surname translates as 'Skilled Navigator'. Apart from an occasion when, aged 3, I got lost in a Supermarket in Tralee, I have managed to live up to my name!
Curiosity is probably the driver that has sent me on magical mystery tours around the world. I want to 'feel' a place. I want all my senses to be engaged: from the history and geography that has influenced a country or city, the arts and achievements of its natives, anything and everything really.
Regardless of whether I am on a local train travelling through Morocco, or poking around in Marconi's study in Bologna or on a canal boat weaving through the heart of the English countryside, the same rules apply - ask questions, talk to locals, eat what they eat, sit quietly with nature and simply be.
Assimilate as much as is possible so as to understand the soul of a place. That is my passion. That is the compass by which I navigate.