Best countries to visit.  You'd think it would be an easy-peasy task to write this?  Well, maybe not.  The world is a diverse and fascinating place.  You don't need me to tell you that.  But in the interests of whittling down our options, here's a quick overview of some of the top countries to visit based on their most popular attractions.  Let's take a whistlestop tour through some of the global holiday hotspots and identify what helps catapult any nation into one of the top 10 countries to visit.
---
The Best Countries To Visit
---
Americas
This is a big wide collection of amazing destinations.  From the Hawaiian Islands in the heart of the Pacific, to the richly diverse Mexico as well as all of the Continental USA hot-spots. There's so much to tantalise a traveller.
The USA is one of those good countries to visit if you want to enjoy a multi-faceted vacation.  Without leaving the 50 states you can soak up the sun beachside in the Hamptons, embrace some great weather and urban living in, say, California or Miami, or get out into the wilderness in the Rockies.
A favourite destination for skiing or summer hiking is the jaw-droppingly beautiful Colorado.  At a high altitude, the air is crisp and clear.  The dramatic Rocky Mountains take centre stage and impress even the most jaded traveller with the grandeur of its snow-covered peaks.  For luxurious accommodations for a ski holiday, the Exceptional Villas properties are memorable.  Travellers always remark on the lodges with floor to ceiling windows and decks that capture mother nature's floor show.  The National Parks dotted around Colorado captivate families with so much to see and do.  Getting out and working up an appetite is all part of the charm.  Colorado is an all-year round destination and one of the treasures of USA.
If you like the idea of a vacation to a country that has layers upon layers of history and culture to enjoy, coupled with a unique and colourful vibrancy, Mexico should be on high on your list.  The Pacific resorts like Puerto Vallarta or Cabo are the go-to for travellers who are interested in dipping into well-established resort vacations.  A lot of V-VIP Instagram accounts are loaded with some dazzling images from Cabo and it's easy to see why.  Lush beaches, gorgeous restaurants and an eclectic nightlife.  It's all going on and only a short hop from LA.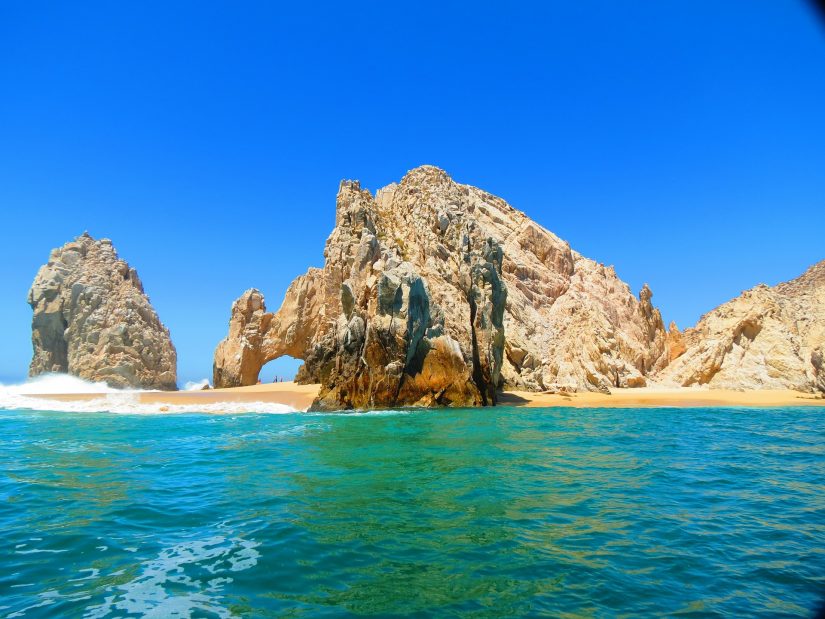 Or take a trip to Mexico's Caribbean coastline for a different vibe.  The stunning vistas along the Riviera Maya are just some of the reasons this part of Mexico is becoming a firm favourite as an action-packed destination.  Unique historical sites like Tulum and Chichen Itza provide more than a glimpse into the ancient life of the Mayans.  These extraordinary archaeological sites, spread over a vast area, attract so many visitors each year.  The architecture of these ancient monuments are as impactful as the pyramids and one of the most memorable aspects of any fun vacation to Mexico.
Once you've travelled the ancient pathways of the Mayans you might want to shake off the dust of history with some wonderful reef swimming off the coast of Tulum.  Snorkelling or diving is a popular choice as well as a dip in some of the unique Cenotes found along this coast.  Yoga vacations find the serenity around Mexico's Caribbean coast a lure too.
Xcaret is an eco and archaeological park located along the Caribbean coastline of Mexico.  Intrepid travellers who like a day of nature and exploration can travel by boat along subterranean rivers.  For some aerial excitement, jump on a tour through the jungles for some zip lining.  Spend a day spotting some of the most colourful and unusual flora and fauna that proliferate around this region.  There's really something for everyone.  Basing yourself in Yucatan, Playa del Carmen or Tulum, you can indulge in a luxurious vacation but with access to a world apart.
---
Caribbean
The Caribbean.  It's a wide, blue sea that's filled with exquisite island nations that offer luxurious, exciting, action-packed vacations.  Whatever your desire, there's a Caribbean destination just for you.  You'll find an unlimited supply of stunning villas all across this region.  Think spacious properties – in traditional or contemporary styles – nestled in gated communities or perched on the edge of a long white strip of beach perfection.  It's all there, you just need to find the property that speaks to you.  Give our amazing sales team a call as they can help you find that property that fits your family or group needs.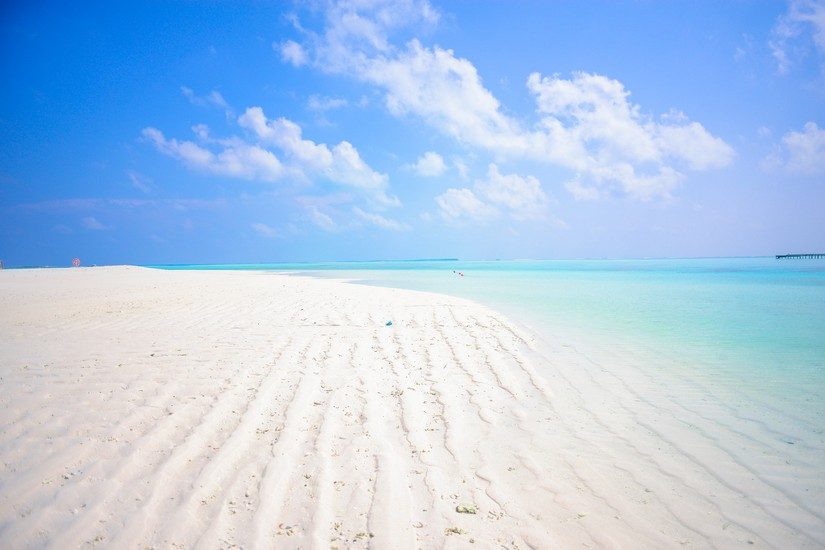 If you are in search of an uber high-end, luxurious experience, you'll certainly find it in Antigua.  This is one of those countries that has perfected that art of the pampered vacation.  A high-end villa that comes with a team of discreet and friendly staff will create the ideal base for you to unwind with your family.  If you're vacationing with young children and like to dabble in the shallows of the balmy Caribbean, you'll love the exclusive feel of Antigua. It is also one of the best Caribbean Islands for couples.
Jumby Bay is one of those idyllic vacation spots in Antigua but honestly, with 365 beaches – one for every day of the year – there are so many pockets of bliss to visit.  Long leisurely days spent at the beach, throw in some snorkelling, paddle boarding or just plain old swimming it's all at the heart of any Antiguan experience.  Embrace some old-school pleasures like a stylish afternoon tea or casual bbq, to round out a day of pleasure.  Honeymooners find easy days can unfurl into chic and romantic nights dining under the stars.  It's one classy and cool destination.
For something a little different you might want to try a full throttle Caribbean vacation.  Hitting all the right notes, you might enjoy the ever-popular Jamaica.  It's got a lot going on.  The nightlife along Montego Bay's Hip Strip is a high-octane experience.  Bars, wonderful dining, lively watersports along Dr Cave Beach can be nicely offset by trips to climb waterfalls around Ochio Rios.  Reggae and calypso music are the perfect accompaniment to the spicy jerk dishes from the deceptively casual beach shacks.  Dine barefoot, sip local beers and rum cocktails and ease into the Jamaican way of life.  The wonderfully warm welcome you'll get in Jamaica, puts it on the list of friendliest countries to visit for that authentic Caribbean experience.  With Exceptional Villas you can even stay at Golden Eye, made famous by Ian Fleming the creator of James Bond. Looking out across the gorgeous views of Jamaica, it's easy to see why so many of the Bond books were set on tropical islands.  Truly an inspirational experience. Jamaica is one of the best islands to visit.
---
Europe
This continent is a smorgasbord of history, culture, food, wine, beaches and shopping.  And to find a concentration of all of this, look no further than the remarkable Italy.  Divided into regions, quite different from each other, you can visit the panoramic lakes in the North, tucked under the sweeping mountain ranges of the Dolomites, travel south calling to the fashion capital, Milan, before venturing to Florence to immerse yourself in art and culture. There is an endless amount of things to do in Italy.
The wider Tuscan region, is just one picture perfect vista after another interspersed with vineyards and ancient medieval villages that seem to be frozen in time.  The wonders of Rome never fail to wow – the Colosseum front and centre.  The sublime beauty of the Amalfi Coast, the islands of Capri, Sardinia and Sicily are as rugged as they are beautiful.  From Venice to Puglia, it's one tasty package.  You could spend a lifetime exploring this country and still find something new to dazzle.
Spain, is equally vast and there's a world of difference between the Northern and Southern regions.  If you like your vacation somewhat self-contained, the Balearic Islands are a golden opportunity to dip into the culture, history and flavour of this incredible European nation.  Mallorca and Ibiza are repeat destinations for so many discerning travellers.  Palma, the capital city of Mallorca is a sophisticated and glamorous focal point in an island that has dramatic cliffs, a wild green hinterland and sublime beaches.
Ibiza has two very distinct faces for its visitors.  There's the world-renowned party culture that attracts the fun-loving hipsters of all ages.  And quite opposite to all of this is a gentle, family beach vacation lifestyle.  The whole wellness sphere is buzzing on the island and yoga retreats weave seamless with pumping club nights.  The food and wine are delicious. Seek out a traditional finca where you can unwind and enjoy the delights of these islands or take a boat trip to explore some of the hidden beach coves that are imbued with that magical Balearic spirit.
---
Asia
Ever since Julia Roberts popped onto her bicycle in Eat Pray Love to traverse the stunning Indonesia, Bali has been one of the cool countries to visit in Asia.
The beaches are incredibly beautiful and all things aquatic are a huge part of a perfect Bali adventure.  But for unforgettable scenic trips, go inland.  The landscape is one idyllic photo opportunity after another.  As well, you have so many temples – large and small – to see.
The religious scene in Bali is a key part of daily life and you're never more than a few steps away from a shrine to some deity.  The colourful festivals that are celebrated with such joy and fervour are another reason to make a trip to this country.  The laid back, artsy vibe makes this a go-to place for creatives who like to surf the spiritual wave.  Check out some of the Exceptional Villa luxury villas in Bali.
Honeymooners aren't just the only folks rocking up to the Maldives.  Located in the North Central Indian Ocean this archipelago is a water babies dream destination.  The islands that make up this country are small enough so that you're never very far from a beautiful beach with crystal clear water.  Swimming, snorkelling and diving are all part of what makes this one of those countries where you'll return from a vacation feeling physically restored.  Lazy days in your pretty beachside villa evolve into romantic evenings with delicious food enjoyed under the stars.  And let's not forget the 'glowing beach' phenomenon where bioluminescent organisms glow at night along some of the most perfect beaches in the world.  In a word:  Magical.
---
Africa
For anyone who wants a wild destination with such an extraordinary array of attractions, you might want to consider South Africa.
Stunning beaches are close to the top of the list for lucky travellers who stay along the coastline of this nation.  Then add the thrill of The Big Five.  This refers to safaris you can take to catch a glimpse of elephants, lions, rhino, buffalo and leopards in their natural habitat. Nothing will prepare you for the thrill of seeing these species roaming freely in their natural environment.
With a range of award winning locally produced wines, South Africa is considered one of the great countries to visit if you want a gourmet experience.  Incredible drives through valleys in full and colourful bloom to leisurely visits to vineyards, as well as walks though some of the historic districts of Cape Town and a tour of Robben Island, you'll have a jam-packed schedule trying to fit it all in.
---
Conclusion
So, have you decided what is the best country in the world to visit?  Probably not.  I expect you have been inspired to expand your criteria based on the worldwide tour we've just taken.  There's no box designed into which one nation, island or atoll can be squeezed that will meet every and all needs.  Some do come pretty close!  You might just create your own bespoke top 5 countries to visit and start a life of intentional exploration.  And when you've criss-crossed the globe a number of times, sampled the rich and varied charms of each of your chosen countries, you might discover that your desire for new experiences takes you further afield.  Next stop, Mars, perhaps.  In the words coined at Golden Eye, Jamaica by the famous Ian Fleming, 'sometimes the world is not enough!'
About Linda Browne
Linda is the Marketing and Sales Executive for Exceptional Villas and has an in-depth knowledge of the travel industry. Linda's qualifications are in the area of business, marketing and tourism. Linda travels for much of the year inspecting all of our luxury villas; the majority of her time is spent in the Caribbean and Europe.