When did Barbados become a Republic?
It was a historic day for the Caribbean when the Barbados Republic was formally established at midnight on Monday, 29 November 2021.
Formerly, this independent British Commonwealth nation enjoyed similar status to its neighbouring islands of Jamaica, Antigua, The Bahamas among others but it has now finally stepped into the spotlight to enjoy a truly independent and self-determining political identity on the world stage as a Republic.
---
---
Background
For almost 400 years the glorious island of Barbados sitting in the ambient eastern Caribbean has operated under the umbrella of the British monarchy.  It may have gained independence in 1966 – on 29 November also – with its own governing assembly but it's allegiance was still to Queen Elizabeth II.
Her flag, fluttered in the light breezes, above State House in the nation's capital Bridgetown.  It was a permanent reminder to all that this corner of the Caribbean was part of the group of nations united by a legacy of Britain's colonial empire and rule.
In light of much global racial unrest and changing social attitudes of 2020, Barbados's Prime Minister, Ms Mia Mottley announced that the time had come for Barbados to become a republic to 'fully leave our colonial past behind' and for many citizens of this island nation, it was long overdue.
Over the past year, the necessary processes have been undertaken to get Barbados smoothly to this point.
---
Commonwealth
Although Barbados is transitioning to a fully-fledged republic it will continue to be part of the Commonwealth of Nations.
Essentially, it will be one of 54 nations, mostly former British colonies and dependencies who will continue to work together to promote good governance, free trade, economic cooperation, human rights and social improvements.
But as a republic, Barbados can now make its own ambassadorial and diplomatic appointments without the stamp of approval from Windsor.
---
Time to Go
This conversation about establishing a republic has been going on in Barbados since independence was declared in 1966.
The last country to take this step was Mauritius in 1982 but lingering attachments to the old world order were slower to dissipate in Barbados.  It's probably a testament to the modern mindset of Barbados and a desire to express its identity that saw everything reach a peaceful conclusion on 29 November.
It has been a well-orchestrated and well-managed process.  The only hints at social unrest were to do with the presence of Prince Charles in Barbados, as a guest of the presiding government, at the official ceremony. And even these small protests faded into nothing beside the overwhelming joy expressed by the population of Barbados who celebrated this momentous event in their history.
---
Not quite Little England
For decades, Barbados has reaffirmed its own identity.  They might drive on the left, speak English and play a mean game of cricket but you never feel you are in some satellite of Britain or in an offshoot of the Empire.
There's just too much Bajan determination and charisma in its people to undermine all of this imported Britishness.  Whether you are vacationing in one of the gorgeous parishes of St James or St Peter or just stopping off on a Caribbean Cruise in the Duty Free port, you'll always leave Barbados with a distinct impression that this is a nation and people who are very sure of who they are. You might even bring home some Bajan Rum.
The national pride that travellers from Barbados take with them around the world is a well-known fact too.
---
How will being a Republic affect Visitors?
What is the real impact of this newly declared Republic on travellers to Barbados?
It would be far too naïve to say that it's like putting a new lid on a box filled to the brim with all of the wonderful components that go to make Barbados one of the top Caribbean destinations.  Yes, the island will still welcome visitors year-round. View the entry protocols for Barbados.
All of the British citizens who own property on the island can enjoy the same access to their Barbadian homes.  Yes, the borders will be as welcoming and open as ever.  When the backbone of the economy of any country is reliant on tourism and foreign investment, you can be sure there won't be any drastic and unhelpful changes to affect the status quo.
---
Looking Forward
Undoubtedly there will be changes introduced in a steady and measured approach.  It's easy to believe that these will make sense for the nation and those who visit. The progressive and inclusive attitudes of this island nation is clearly reflected in the appointment of former Governor General Ms Sandra Mason to the position of President alongside Ms Mia Mottley, Prime Minister.
It's the first Caribbean nation to have women holding the two highest offices in the land.  These are women whose focus is on improvements in education, health and employment – the three pillars on which the quality of life of all Barbadian citizens are founded.
There's a definite sense of looking forward and not back by Barbados, although the speech by the Queen's representative, Prince Charles at the official ceremony in Bridgetown was welcomed.
Put succinctly he said that Barbados and the 'appalling atrocity of slavery … forever stains our history.'  Sentiments like this will go some ways towards healing centuries of bitterness and it seems fitting that the Monarchy acknowledges its role in a shameful past before the royal insignia is removed from all facets of Barbados officialdom.
---
Hearts and Minds
Most likely where the greatest changes will occur will be in the intangibles of heart, mind and spirit.  This is where the real value of the Republic will have the most resonance with Bajans, young and old.
The reality of their Republic has finally caught up with their distinct belief in their unique culture and their national pride.
Perhaps Rihanna, entrepreneur and award-winning artist, who was honoured as a National Hero at the ceremony put it best:  "I look forward to working … to reimagine Barbados" embracing her new role as Ambassador Extraordinary.  She has contributed her personal time and money to social initiatives centred on the young people of Barbados.
In her new formal role, she will continue her work responsible for promoting education, tourism and investment in Barbados.
---
Tourism
You just can't think of Barbados without understanding the importance of tourism to its economy.
After declaring independence in 1966, Barbados moved away from its agrarian economy and focused on creating an island destination that would appeal to all visitors.  It was certainly helped by its incredible weather.  Safely tucked outside of hurricane alley, the weather is pretty fabulous all year round.
The 70 miles of coastline is made up of 60 beaches that embody all of the Caribbean wish-list features:  soft white sands, clear and clean waters and coconut palms swaying in the gentle breezes.  To the east, the Atlantic trade winds carve the coastline dramatically while to the south the offshore coral reef ensures calm and balmy swimming and snorkelling conditions.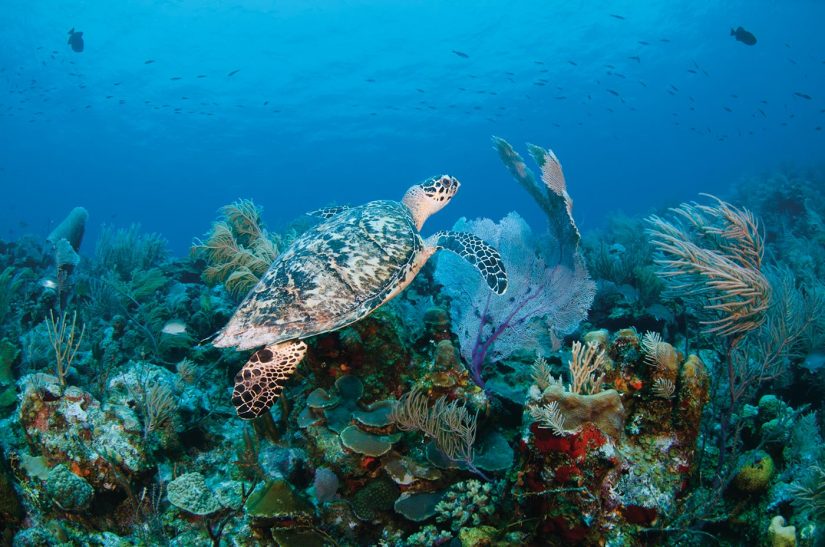 There's a beach to suit all activities from leisurely splashing in the shallows to high-octane kite surfing. Check out the best things to do in Barbados.
---
Beaches for All
Another important element to life on this island, determined by the democratic Bajan persona, is the fact that beaches are open to all.
It would simply go against the local principles of fairness to allow big business to put up fences and create a them/us culture.  When you are enjoying your dream vacation in one of the beautifully appointed Exceptional Villa properties overlooking the sea, you will be glad that your right to cross that powder white sand to slip into the Caribbean is all part of the Barbados villas experience.
After all, a million tourists a year can't be wrong.  That's how many flow through the airport and ports of Barbados.  The infrastructure of hotels, restaurants, bars and tourist amenities is well established to support this number comfortably.
Over a third of travellers visit from the UK, a quarter from USA and around 15pc from Canada.  It's one of the top go-to destinations during the cruel Northern Hemisphere winter months when lazy days in a hammock, under blue sunny skies, sipping a local beer seems like a no-brainer.
This fluid movement of visitors in and out of Barbados is set to continue.  The quality of life on this island, the warm welcome and laid-back glamour, combine to keep this corner of the Caribbean at the top of honeymoon, family and retired couple destinations of choice.
---
Happy Ever Afters
If you've already booked your nuptials to take place in Barbados, be assured this new changing of the guard at State House isn't going to affect your plans.  It's business as usual with little or no noticeable change in the formalities for any memorable Barbados weddings.
---
A Diamond in a New Setting
As the Royal Standard was lowered over State House, you could feel the wave of change washing over the Republic of Barbados.  It allows this nation to shake off the mantle of colonialism where oaths of allegiance are made not to a distant Monarch but to its own newly drafted Constitution, principles and laws.
Barbados has always been the jewel in the Crown of the Caribbean Commonwealth.  The setting for this jewel might be different now but we predict she'll shine even brighter.  Shine bright like a diamond, Barbados.
About Mairead Moriarty
Born and raised in Co Kerry, lived in London, New York, San Francisco, Dublin. Owner of one very battered suitcase, a well-worn passport and a million memories.
It seems very fitting for a travel writer that my surname translates as 'Skilled Navigator'. Apart from an occasion when, aged 3, I got lost in a Supermarket in Tralee, I have managed to live up to my name!
Curiosity is probably the driver that has sent me on magical mystery tours around the world. I want to 'feel' a place. I want all my senses to be engaged: from the history and geography that has influenced a country or city, the arts and achievements of its natives, anything and everything really.
Regardless of whether I am on a local train travelling through Morocco, or poking around in Marconi's study in Bologna or on a canal boat weaving through the heart of the English countryside, the same rules apply - ask questions, talk to locals, eat what they eat, sit quietly with nature and simply be.
Assimilate as much as is possible so as to understand the soul of a place. That is my passion. That is the compass by which I navigate.